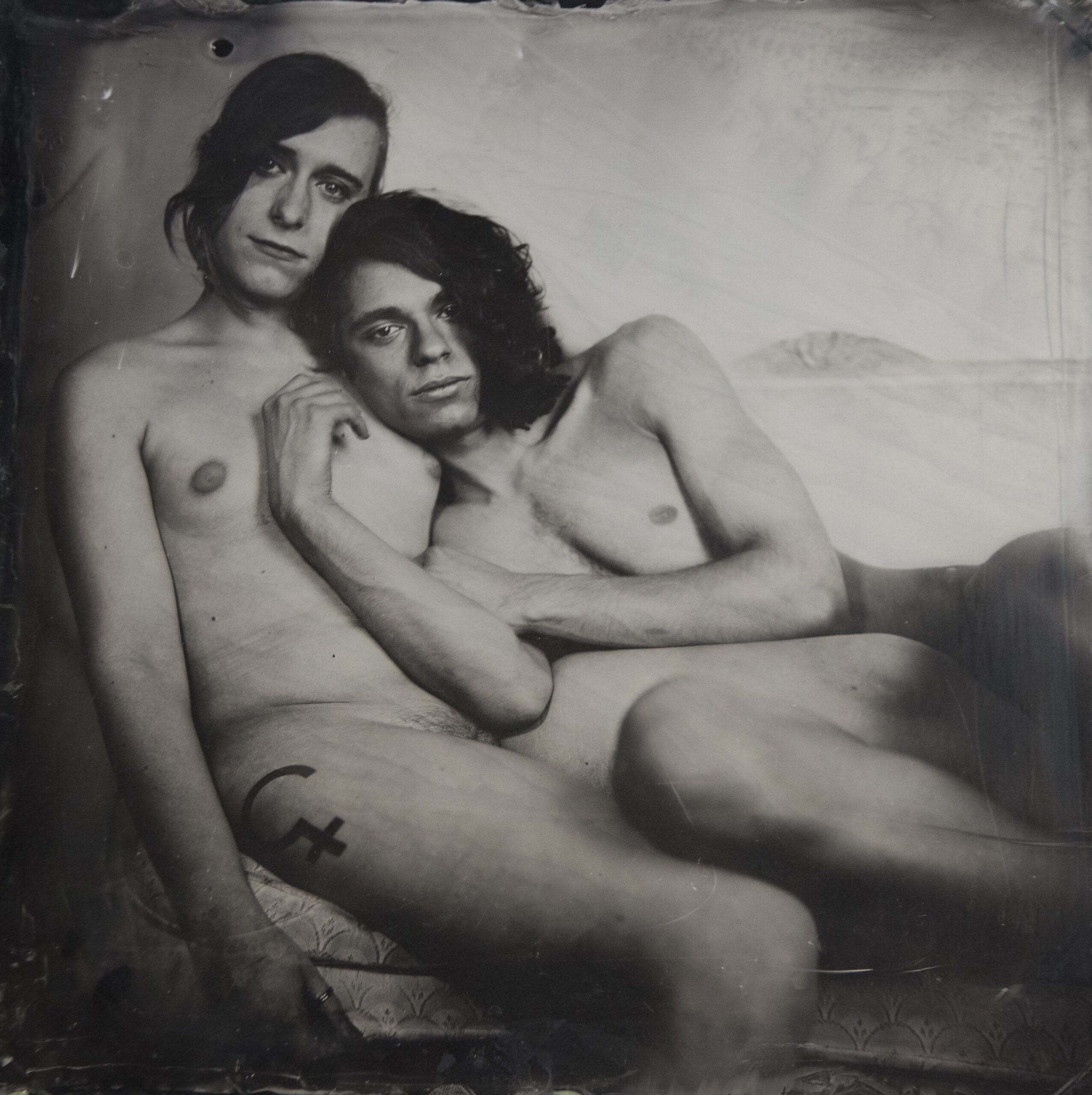 Z (2015) is a collection of nude ambrotype portraits working with transgender, cisgender, and a spectrum of genderqueer and gender non-conforming individuals. Through Z, I aim to deconstruct conventions of the nude body towards more diverse representations. The title of the collection refers to a proposed gender neutral pronoun.
Each image records a collaborative dialogue between model and photographer that develops over the course of a shoot. These conversations consider the power dynamics of the photographic gaze, the ambiguities of gender performance and embodiment, and the complex intersection of vulnerability and empowerment that arise when one's body is read as "queer". Through these portraits I cultivate a connection between subject and viewer that transcends the normative categories of "man" and "woman", leaving space for the nuances of personhood that remain when these categories dissolve.
I use the 19th century Wet-Plate Collodion process with contemporary subjects to revision historic representations of gender non-conforming people. Gender variance has always existed, but Victorian photographers routinely medicalized and pathologized their images, perpetuating a visual violence that fragments, dehumanizes and fetishizes queer bodies. The images in Z are conceived as reparative acts, superimposing new imagery into the gaps left by history.