The first edition of Pride Photo was not yet a Photo Contest. Named Pride Photo Award – The Jewel Edition, the exhibition opened in Amsterdam in February 2010, featuring photography showing a broad spectrum of sexual and gender diversity. In 2011, the first photography contest took place, and has run annually since (with a break in 2017 and 2018). Every edition consists of a changing thematic category, Single Images, Stories, and one overall contest winner who receives the annual award. Pride Photo is recognised as an established international photography contest, and is the only international Photography competition for LGBTQIA+ photography in existence.
Click on the images below to see the virtual exhibitions of all winning entries in each edition.
The 2019 edition received nearly 3,800 photographs from 409 photographers, and looked for special stories and images of special LGBTQIA+ people.
The topic Unique covered surprising angles and innovative ways of telling a story about sexual and gender diversity; stories that focused on unusual and unique LGBTQIA+ individuals or groups. Stories about unique people who live their lives without compromise or shame, stories about the courage you to be yourself, no matter what.
The winning image (left) was from the Series PLAYTOY, by South-Korean photographer Seungwook Yang.

Turkish documentary photographer Akin Celiktas was the overall Pride Photo 2016 winner, with an image from the 2016 Istanbul Gay Pride March, which was banned.
The 2016 edition looked towards communities; groups that you may want to feel a part of, un/welcoming people in the communities you belong to. It is about joining, belonging, participating and ostracising. It is about families, society, parishes, clubs, intimate circles.
The theme equally reflects of the role of the photographer as an outsider or insider; whether the photographer creates a world that invites the viewer in, or shows the viewer a world they are not a part of, conjuring up voyeuristic feelings.
In 2015 we called for emotionally compelling stories; LGBTQIA+ love stories, and stories about LGBTQIA+ people who are proud and happy to be themselves.
The winning images show us a true documentation of Love and Pride. Going beyond smiling couples holding hands, or joyously marching in a Pride Parades, they show intimate, deep and tender bonds. They show courageous defiance against societal pressures or family norms and conventions; the strength and freedom that comes when you allow discover and embrace your true self and allow others the room to be themselves.
The 2015 edition received 3.800 images sent in by 400 photographers, with the exhibition receiving approximately 23.800 visitors. The overall winer is from the series Ella (she) by Marika Puicher.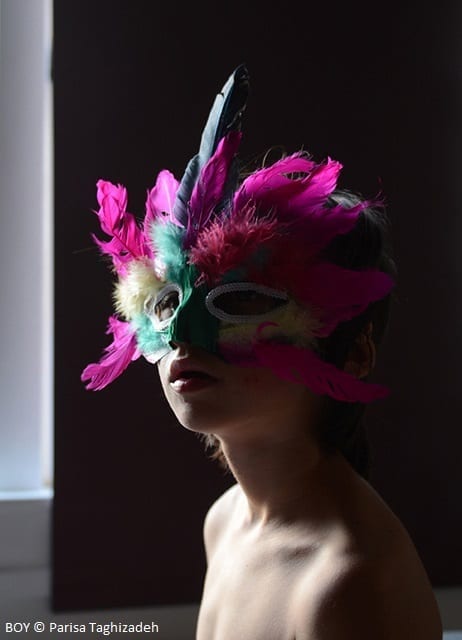 Getting Closer – Pride Photo 2014
"If your photographs aren't good enough, you're not close enough."
This famous quote by Robert Capa, legendary photographer and founder of Magnum Photos, inspired the theme of the 2014 edition of Pride Photo Award.

Purposefully, we left the theme Getting Closer open to artistic interpretation; perhaps getting close to the subject of your photographs, maybe showing intimacy becoming closer in relationships, or the way perceptions change when distance between people is eliminated. It could be getting closer to furthering acceptance of LGBTQIA+ people worldwide – or any other interpretation the photographer chose.
The winning photo came from the series BOY, by the British-Iranian photographer Parisa Taghizadeh. Boy is about her son who is very fond of colourful accessories that have been traditionally associated with girls, including nail polish, bracelets and masks.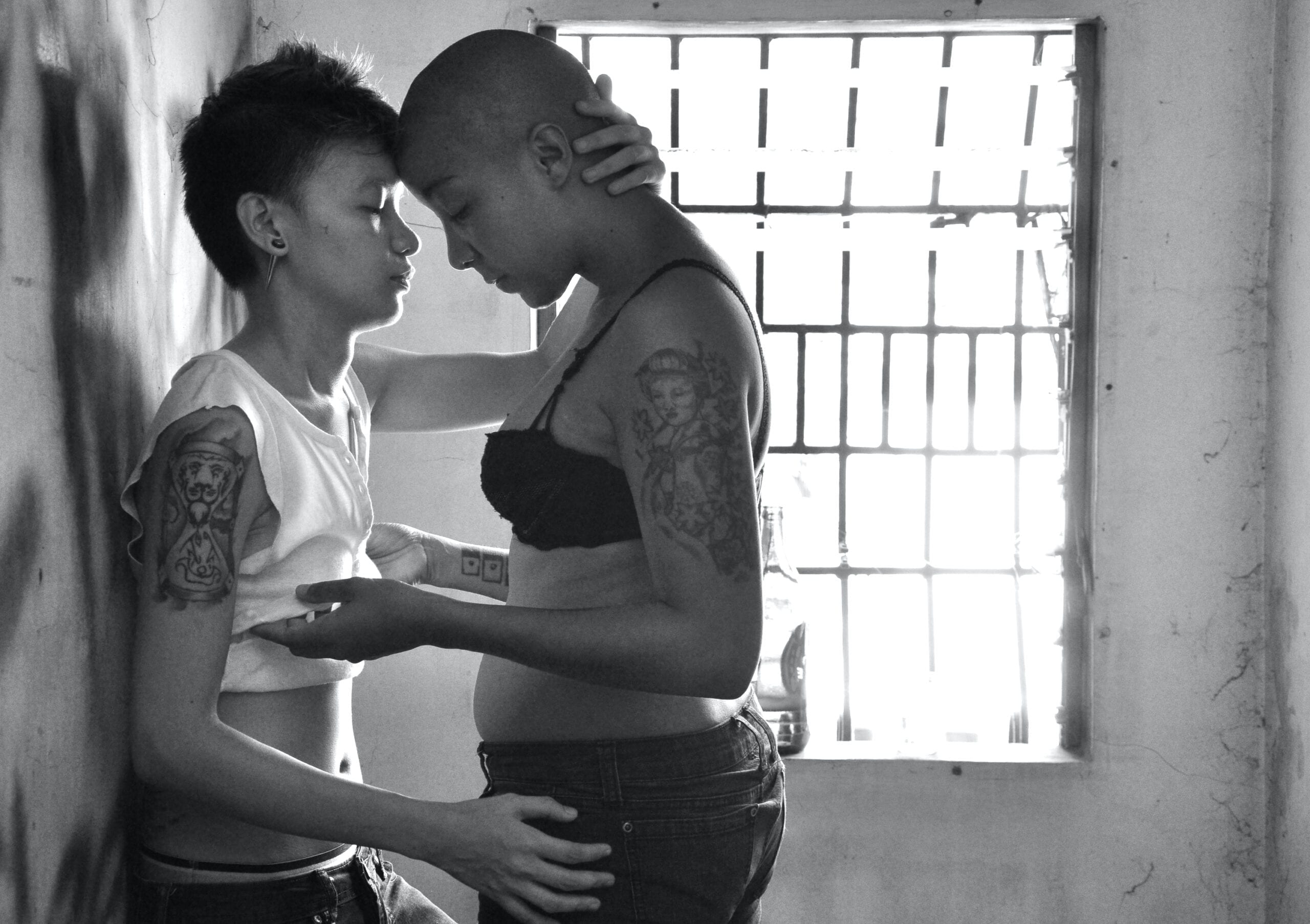 Extremely Normal – Pride Photo 2013
The 2013 edition consisted of four categories; Gender, Documentary, an Open category, and the thematic category of Extremely Normal. This is the antithesis to the media cliché that can often represents the LGBTQIA+ community – the stereotypical image of an extravagant drag queen or half-naked, white gay men dancing on a boat or in a Pride Parade – this is not representational of the whole community. The LGBTQIA+ community is just as ordinary, exciting and conventional as everyone else.
This year's challenge was to make extraordinary photo's of ordinary LGBTQIA+ people. Photos of everyday life that grab you and will stick in your mind forever.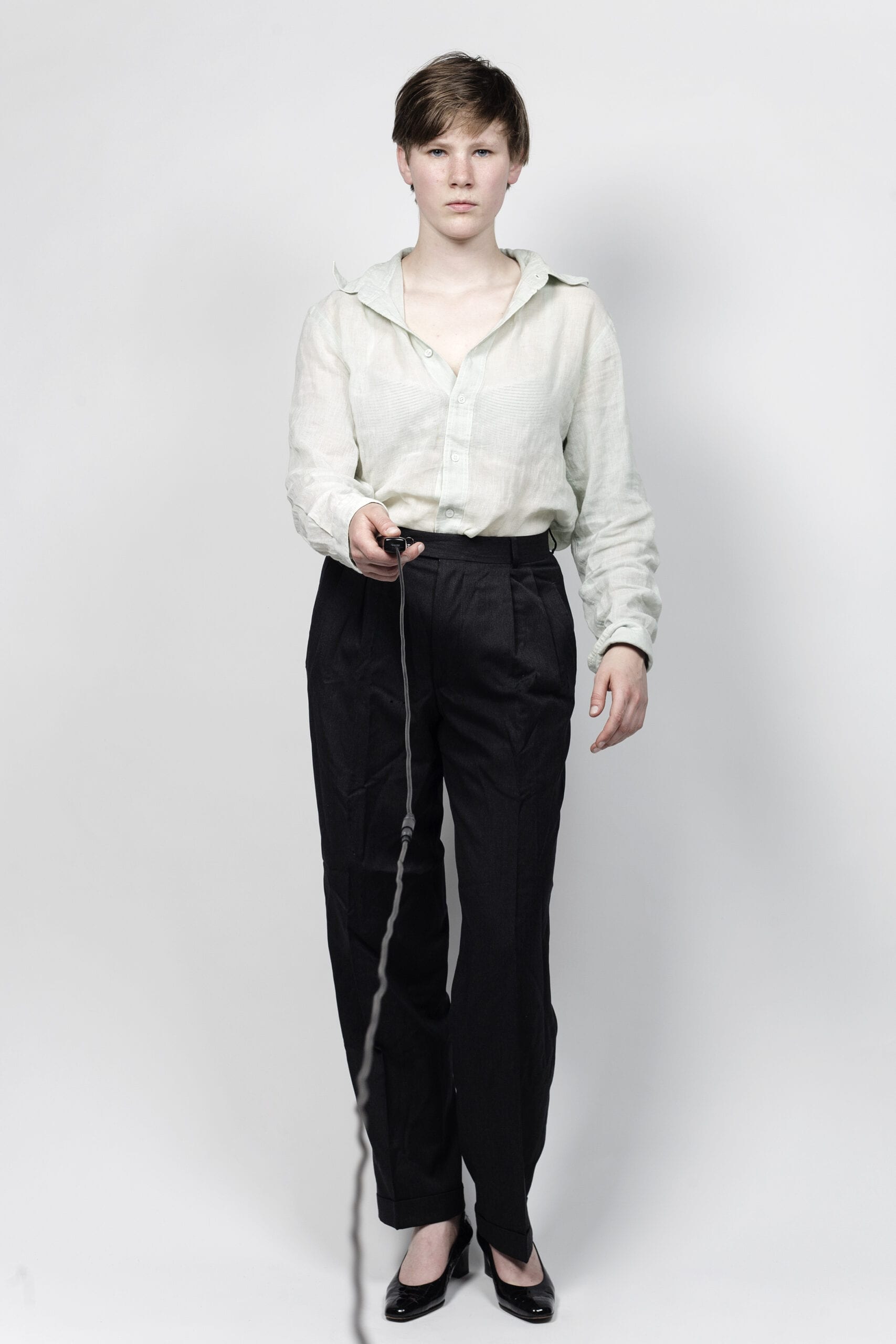 Chameleons/Double Life – Pride Photo 2012
In 2012, 1,678 images were entered into the contest.
The overall winning photo is from the series Gender as a Performance by Chris Rijksen, also winning 2nd prize in the theme category, Chameleons/Double Life.
We see the photographer wearing old-fashioned clothes and using a wire shutter release for taking the photos. "The outfits, the posture and the wire shutter release are carefully chosen to minimise distraction… I tried to present recognisable archetypes through clothing, showing the malleability of gender. For a long time I felt I had to make a series about this issue, but I just couldn't find the right way. 'Gender as a Performance' is my best effort to date.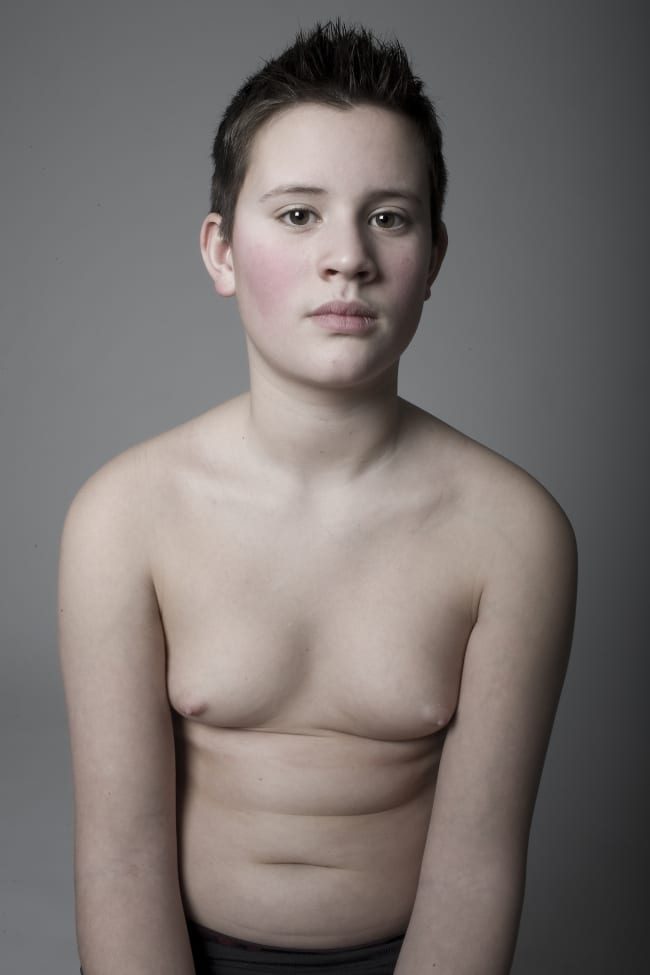 2011
The first official edition of Pride Photo attracted over 1,400 images, by 250 photographers. The overall winning image was Leon, by Dutch Photographer Trea van Drunen.
Regard the submissions, the jury said: The entries dealt with stereotypes but also with very real people. It contained a lot of surprises in the variety of types of people shown. We were seeing a broad range of queer experiences. This award is necessary both for these people living in often difficult circumstances and for the photographers who are bringing us important stories that are not always welcomed.