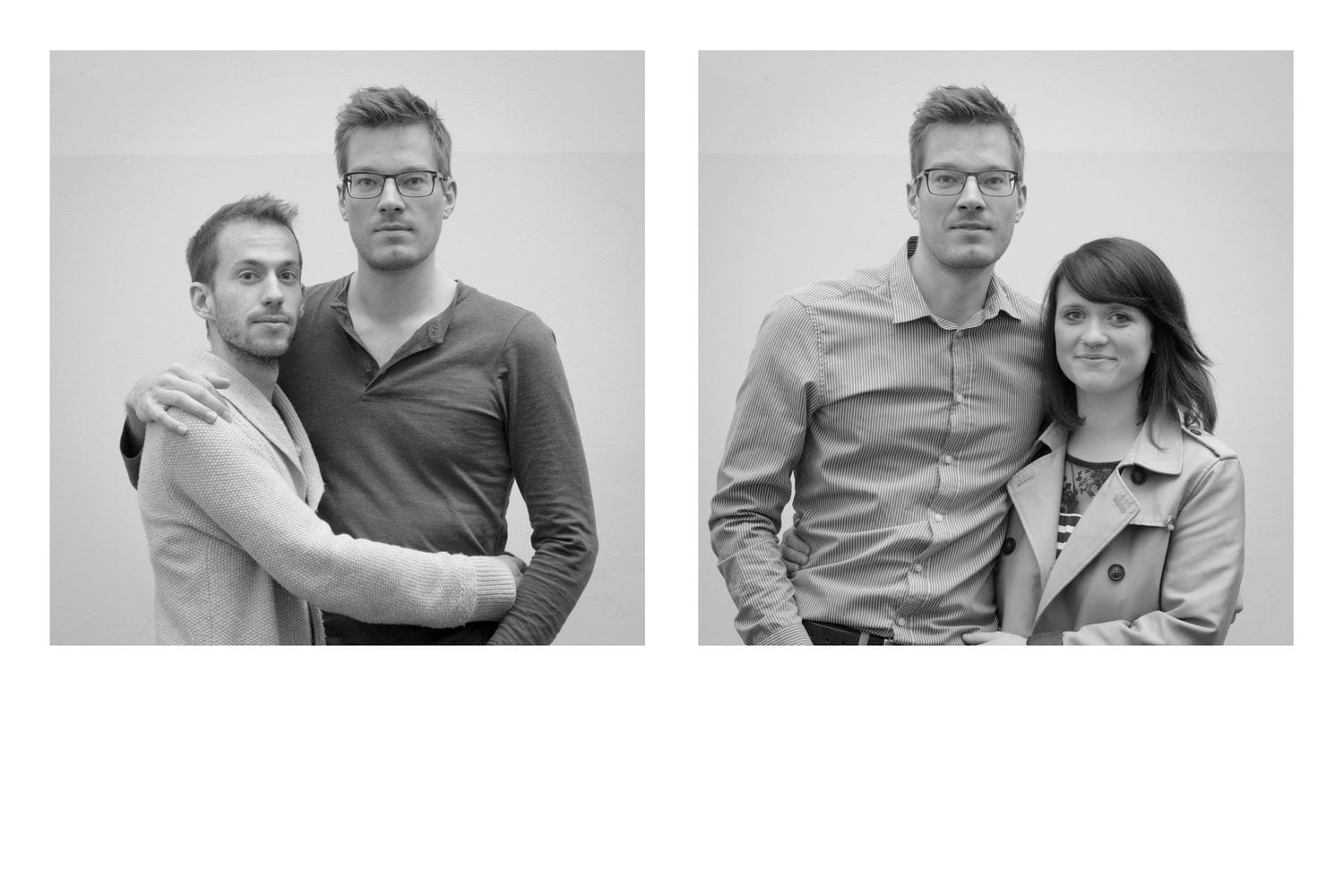 Queer stellen of verplichte heteroseksualiteit?
Yanovska's serie speelt met relaties, seksualiteit, en onze percepties. Wat zie jij als je naar de koppels kijkt? Bij geen van deze set foto's weten we welk koppel authentiek is, en welk in scène is gezet. We nodigen je graag jij hier eens over na de denken. Welke ziet er geënsceneerd uit? Wie zien er meer op hun gemak bij elkaar? Misschien allebei? En stel jezelf vervolgens de vraag; waarom denk je dat?
Voor Yanovska gaat 'Selective Perception' over de verwachtingen en vooropgezette ideeën van de kijker over seksualiteit, genderrollen en normen. Het gaat erom hoe snel we anderen in de hokjes stoppen, op basis van onze eigen achtergrond, veronderstellingen en ervaring. Voor sommigen kan het iets heel anders worden. In het begin van de jaren 1980 werd de term "verplichte heteroseksualiteit" populair door de Amerikaanse dichteres en feministe Adrienne Rich in haar essay "Compulsory Heterosexuality and Lesbian Experience". Het gaat hier om het idee dat heteroseksualiteit automatisch wordt verondersteld tot het tegendeel is bewezen. De theorie beschrijft het idee dat de maatschappij heteroseksualiteit forceert, ongeacht de seksuele geaardheid van mensen. Rich stelt dat heteroseksualiteit een dominante politieke norm is die de mogelijkheid tot keuze en zelfexpressie wegneemt en vrouwen in een ondergeschikte rol ten opzichte van mannen plaatst.
Deze serie speelt een raadspel met de kijker, en het kan een innerlijke dialoog op gang brengen, waarbij enkele diepe vragen over zichzelf en hun eigen filters aan het licht komen. Wat zijn je vooroordelen, en heb je door het zien van heteroseksuele paren de verplichte heteroseksualiteit gezien? Of ziet u queer paren, paren van hetzelfde geslacht, of andere combinaties? De serie verkent de relatiedynamiek, en zou over een willekeurig aantal seksualiteiten kunnen gaan, van hetero- en homoseksualiteit tot queerness, biseksualiteit, panseksualiteit, of aseksualiteit, tot polyamoreuze relaties en ongedefinieerde territoria. Aan het eind is er geen juist antwoord – iedereen is vrij om te beslissen welk paar er voor hen "echter" uitziet.
Over de fotograaf
Lana Yanovska is een kunstfotograaf en videokunstenaar die is geboren en getogen in Mykolayiv, Zuid-Oekraïne. Ze verhuisde in 2005 naar Duitsland om fotografie en schilderkunst te studeren aan de Goethe Universiteit in Frankfurt. Met behulp van fotografie en bewegend beeld onderzoekt Yanovska percepties van gender en seksualiteit om kijkers uit te dagen om zichzelf en hun eigen identiteit nader te bekijken en zelfs in vraag te stellen. Yanovska identificeerde zichzelf als een queer vrouw en vond het niet meer dan normaal om met onderwerpen als gender en seksualiteit te werken en de culturele kenmerken te illustreren die ze vaak definiëren.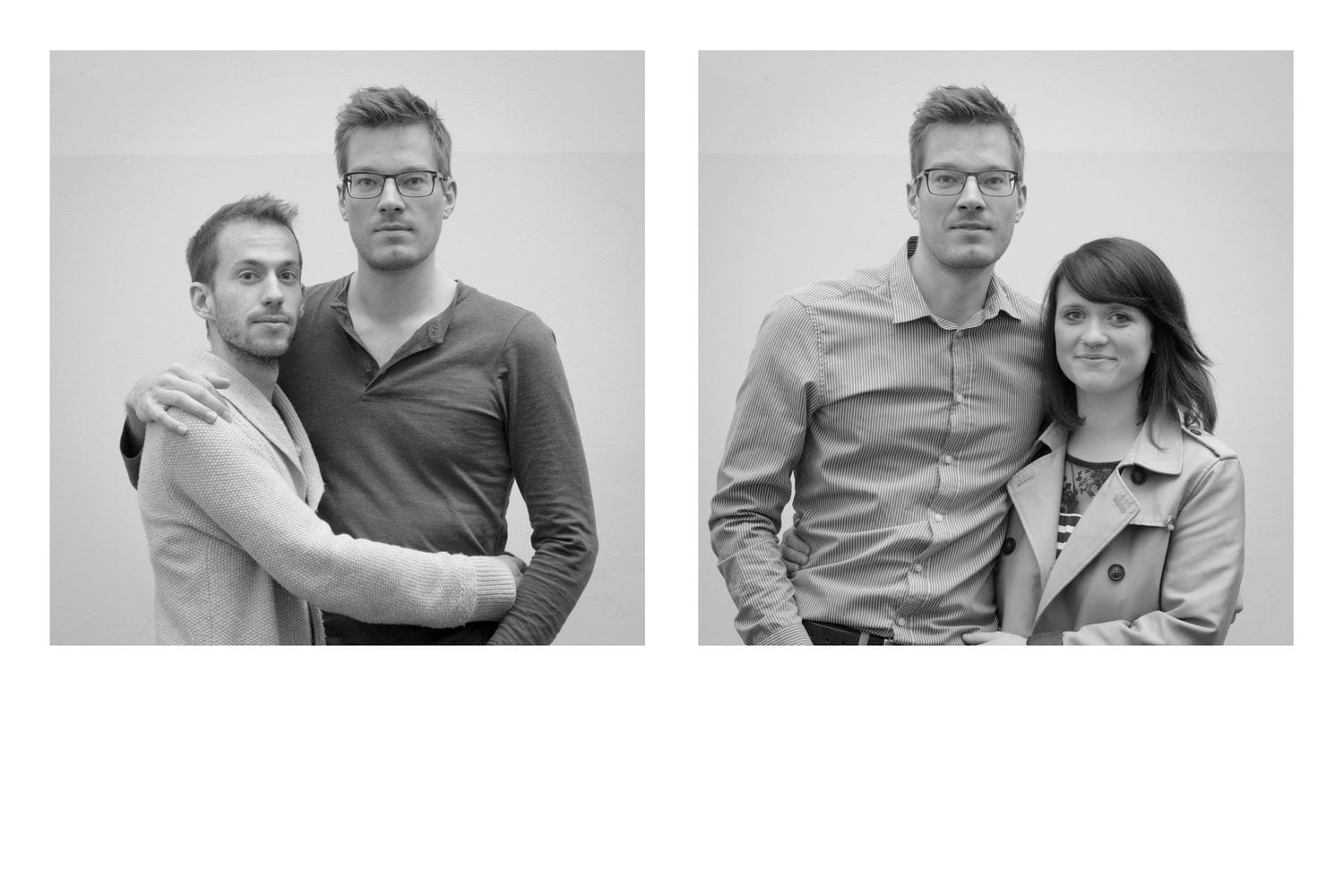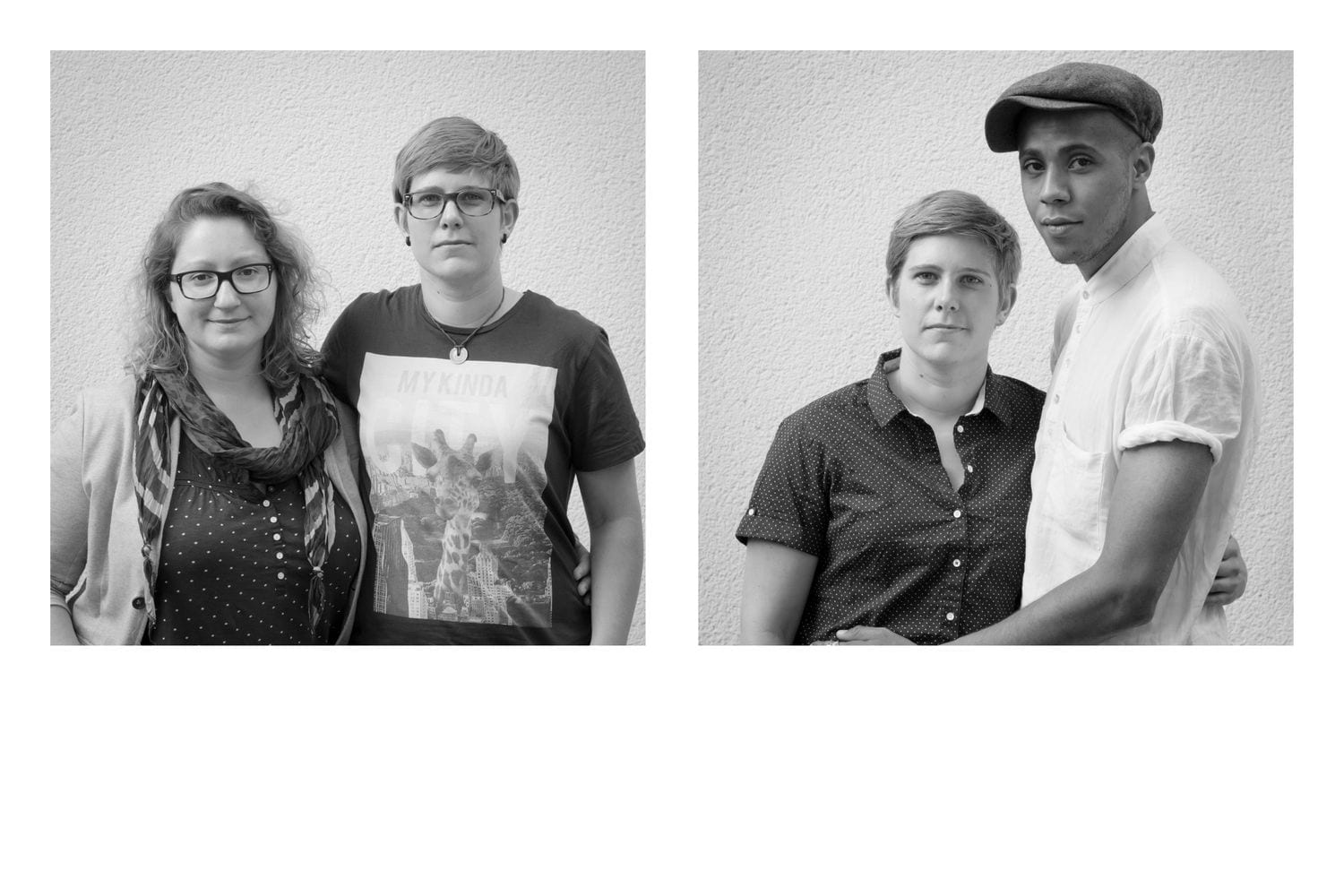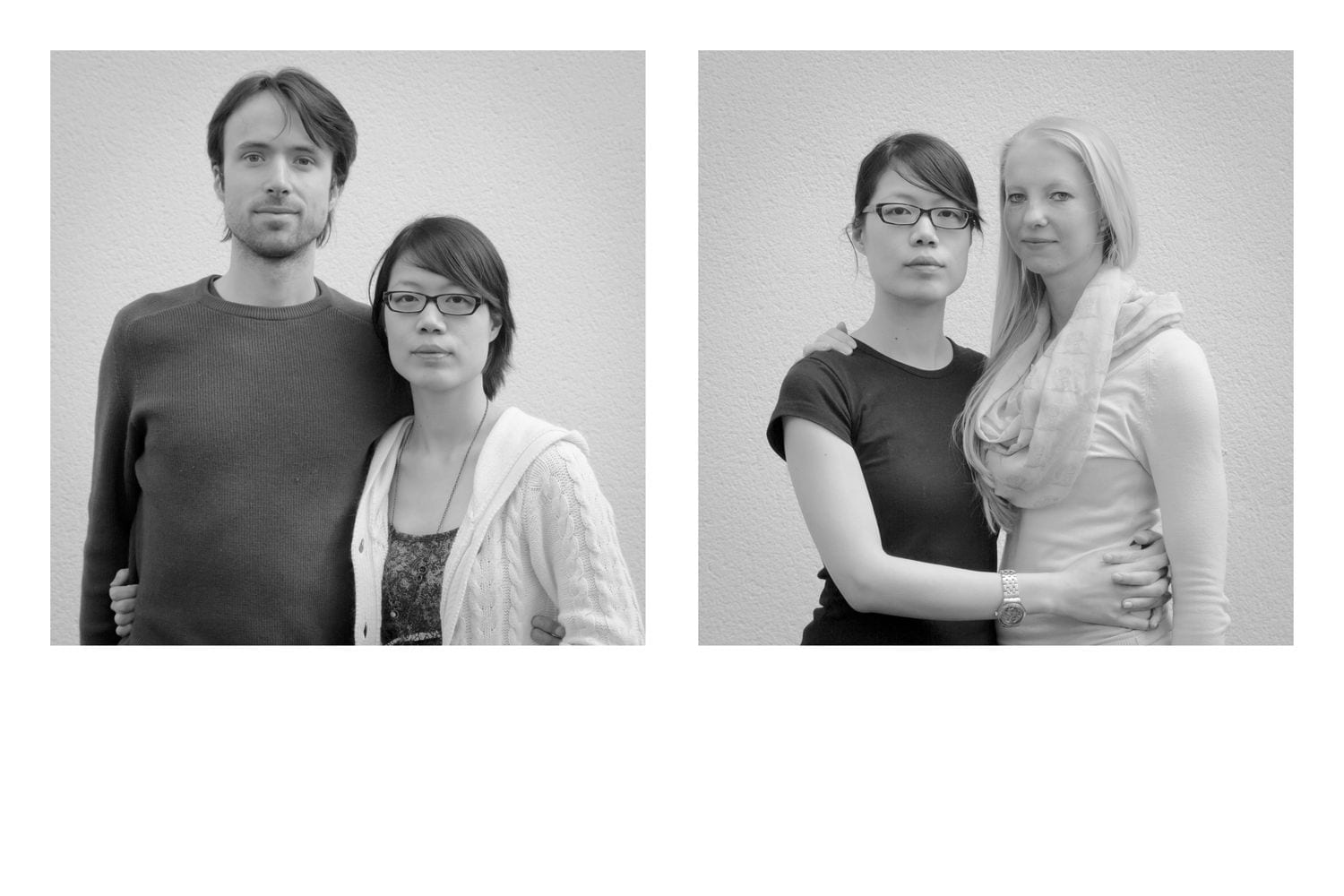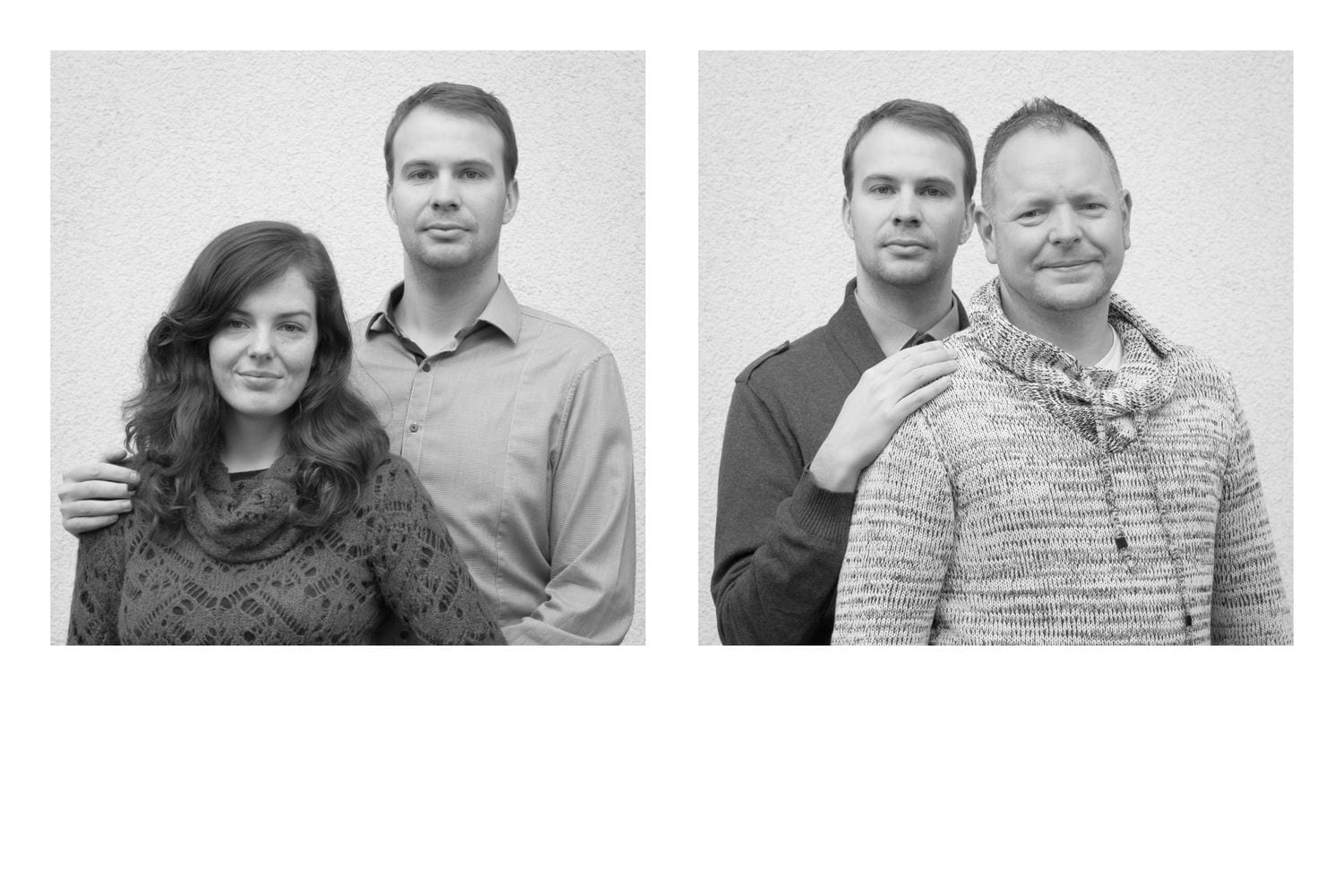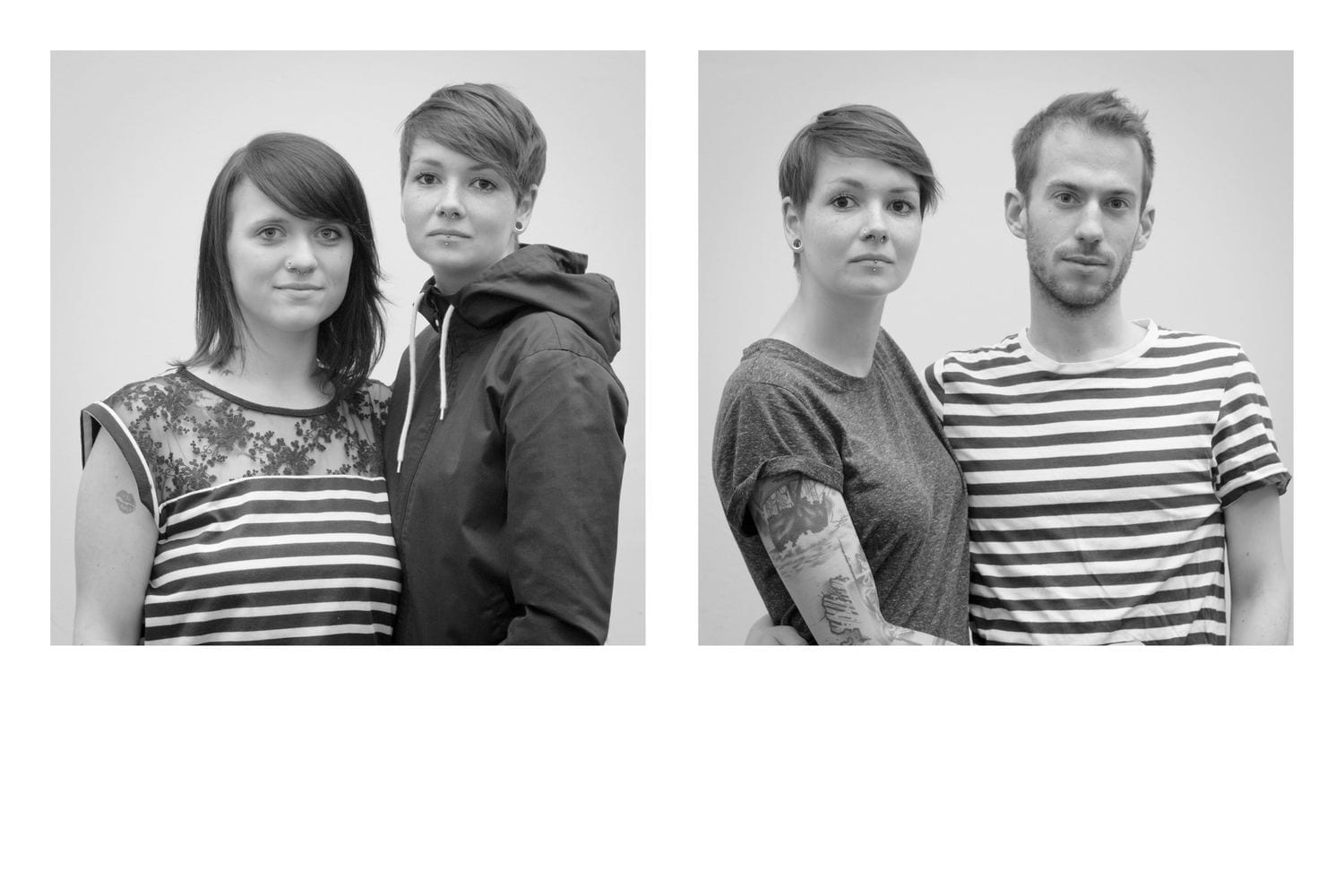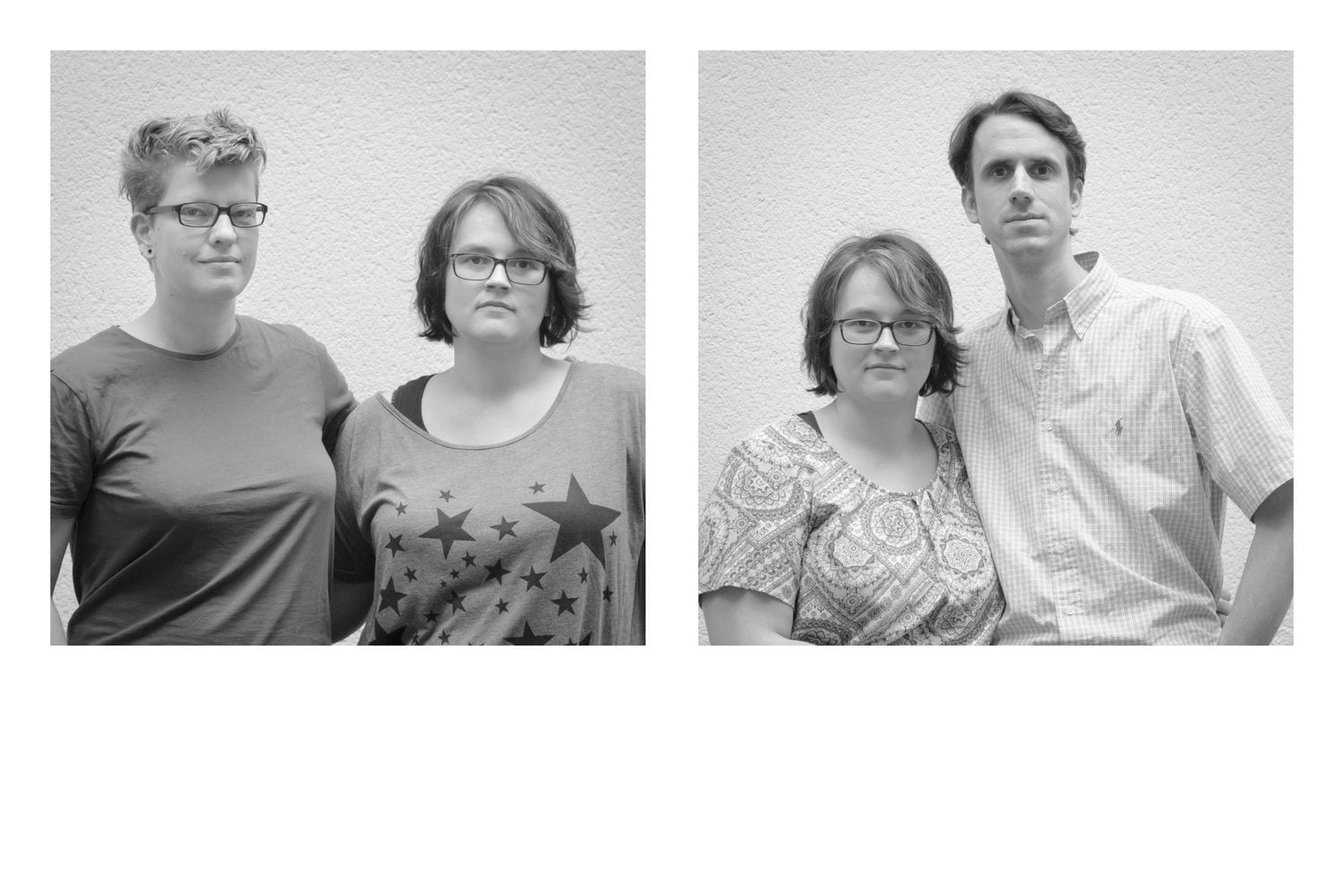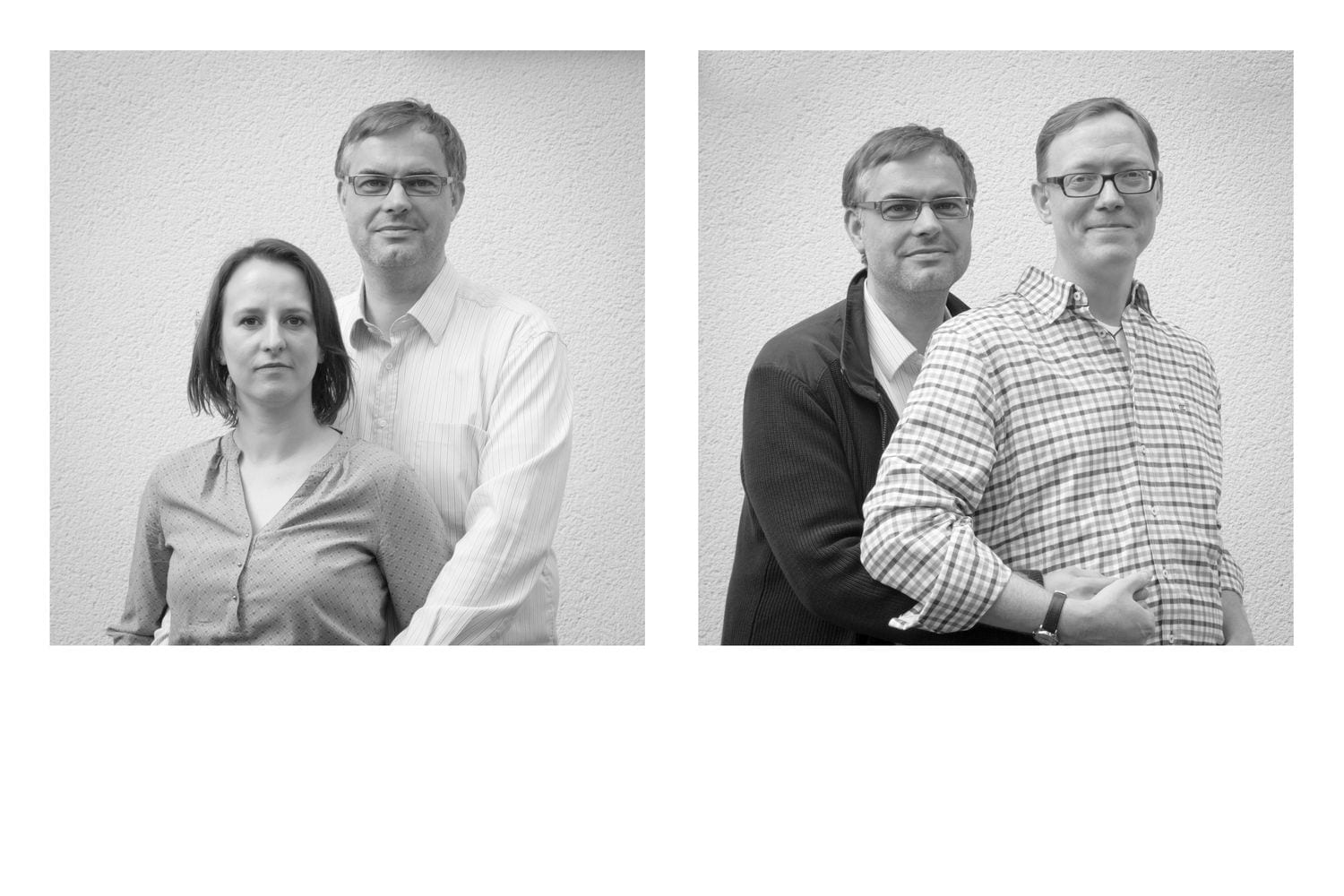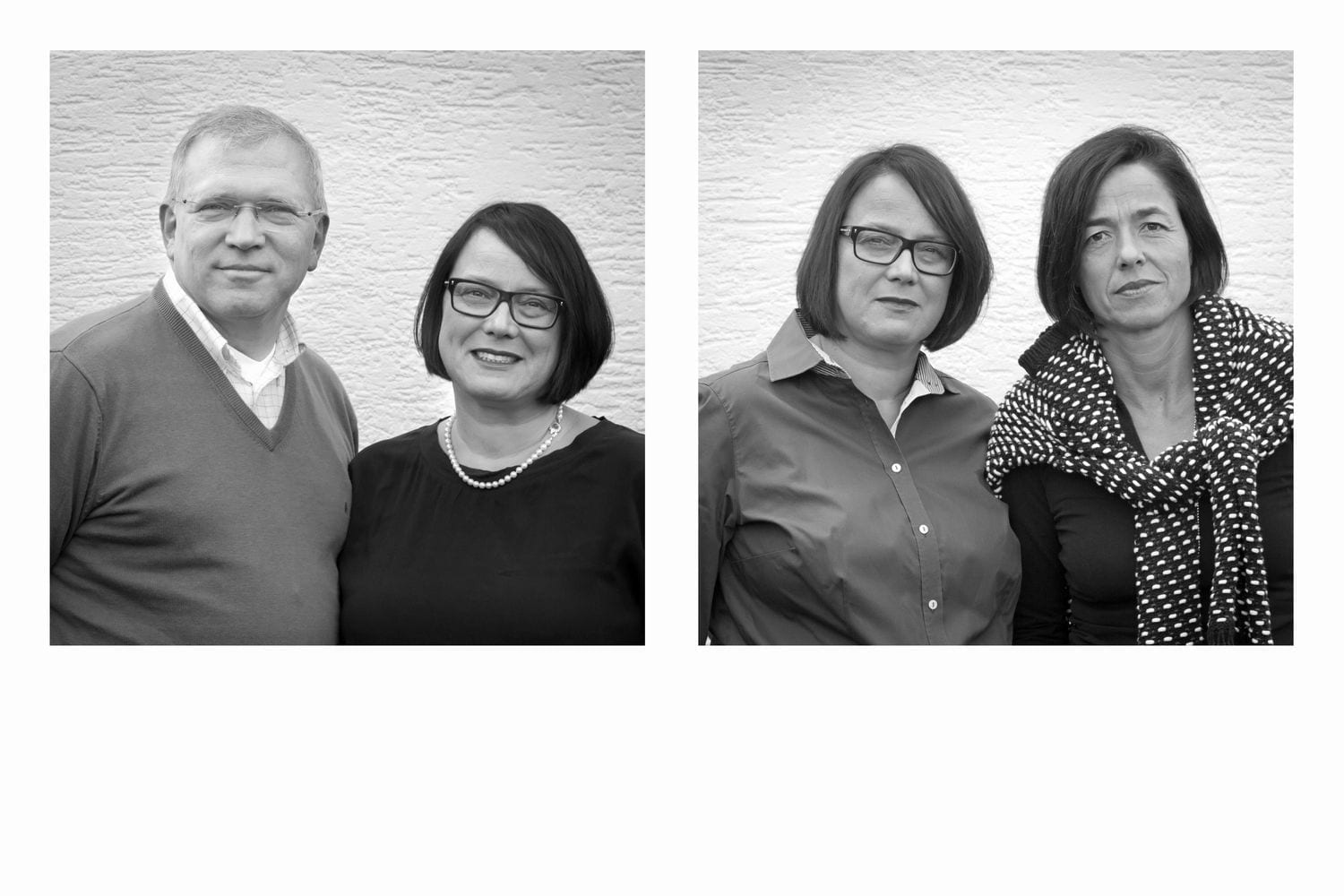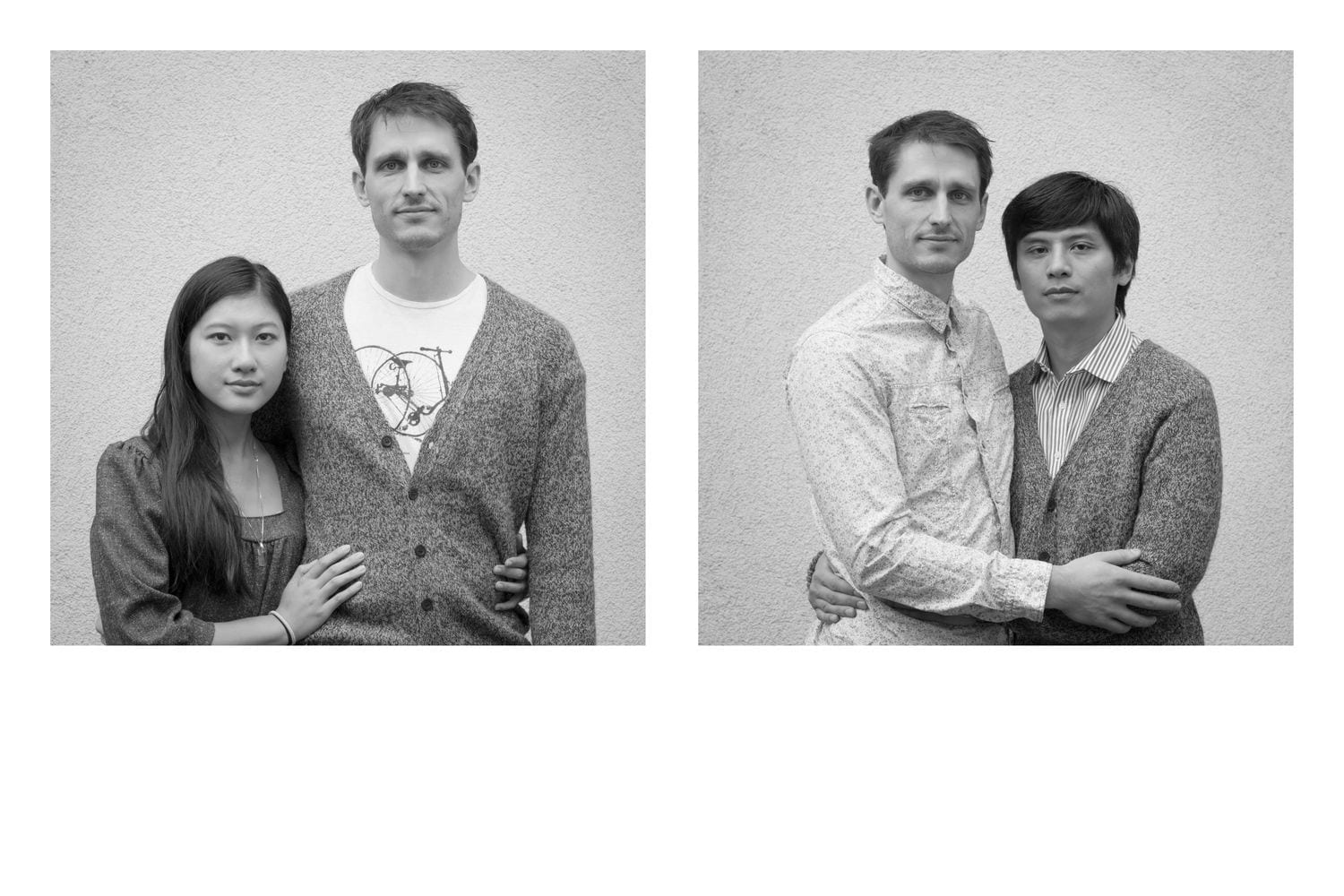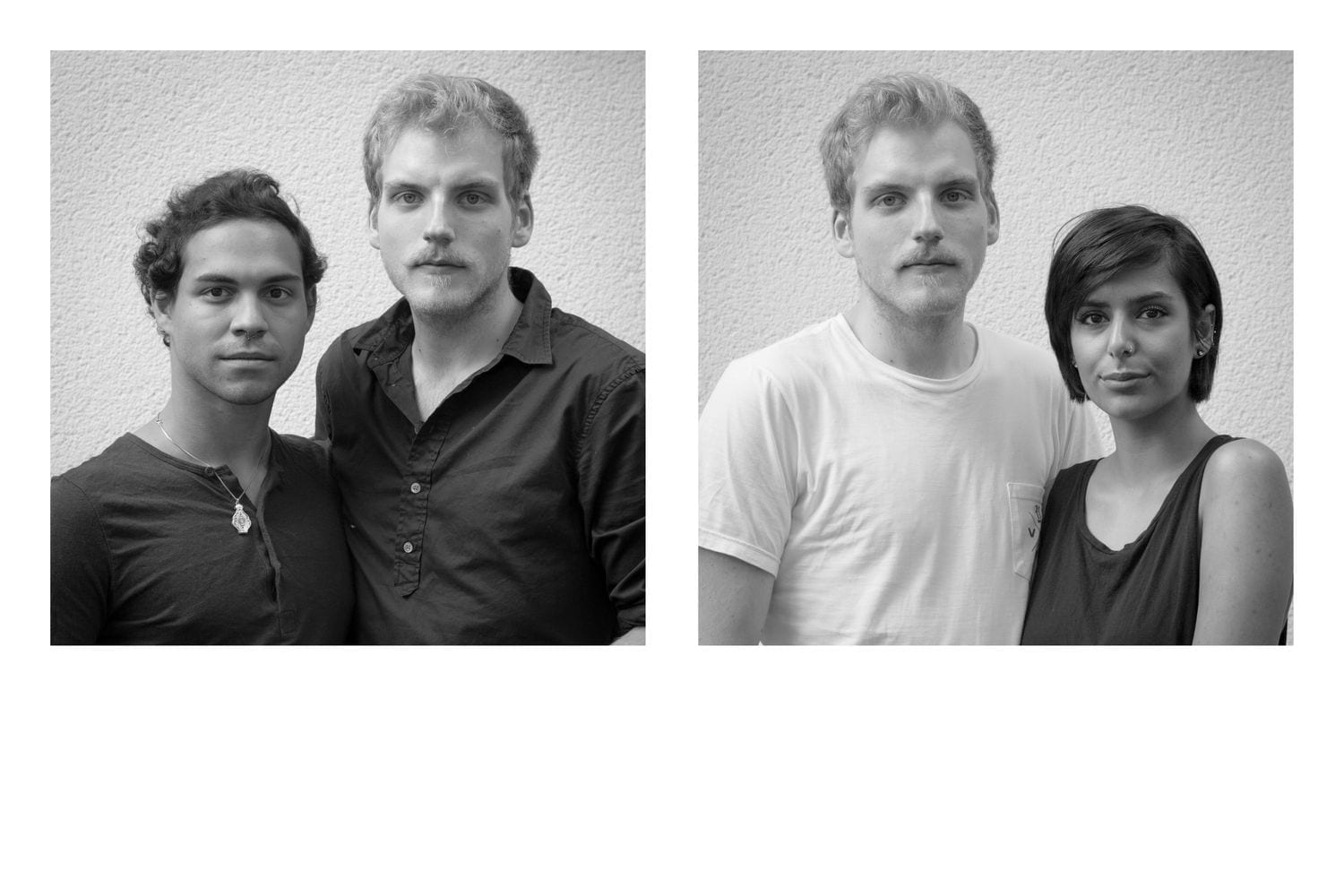 Queer couples or compulsory heterosexuality?
Yanovska's series plays with relationships, sexualities, and our perceptions. What do you see when you look at the couples? In this set of photos we do not know which couple is real, and which has been staged. We invite you to think about this. Which one looks staged? Who looks more at ease with each other? Maybe both? And then ask yourself; why do you think that?
For Yanovska, "Selective Perception" is about the viewer's expectations and preconceived ideas of sexuality, gender roles, and norms. It is about how fast we put others in the boxes, based on our own background, presumptions and experience. For some, it may become something entirely different. In the early 1980s, the term "Compulsory Heterosexuality" was made popular by American Poet and Feminist Adrienne Rich in her essay Compulsory Heterosexuality and Lesbian Experience. This is the concept that heterosexuality is automatically assumed until proven otherwise. The theory explores the notion that society enforces heterosexuality, regardless of people's sexual orientation. Rich argues heterosexuality is a violent political institution that removes the capacity for choice and self-expression, putting women in a subordinate role to men.
This series plays a guessing game with the viewer, and it may start an inner dialogue, uncovering some deep questions about themselves and their own filters. What are your preconceptions, and did you default to seeing compulsory heterosexuality by seeing heterosexual couples? Or do you see queer couples, same-sex couples, or other combinations? The series explores relationship dynamics and could be about any number of sexualities, from hetero- and homo-sexuality to queerness, bisexuality, pansexuality, or asexuality, to polyamorous relationships and undefined territories. In the end, there is no right answer at the end – everyone is free to decide which couple looks "more real" to them.
About the photographer
Lana Yanovska is a fine art photographer and video artist who was born and raised in Mykolayiv, southern Ukraine. She moved to Germany in 2005 to pursue studies in photography and painting at Goethe University Frankfurt. Using photography and moving image, Yanovska explores perceptions of gender and sexuality in order to challenge viewers to look closer at, and even question, themselves and their own identity. Identifying herself as a Queer woman, Yanovska found it only natural to work with topics of gender and sexuality, illustrating the cultural characteristics that often define them.