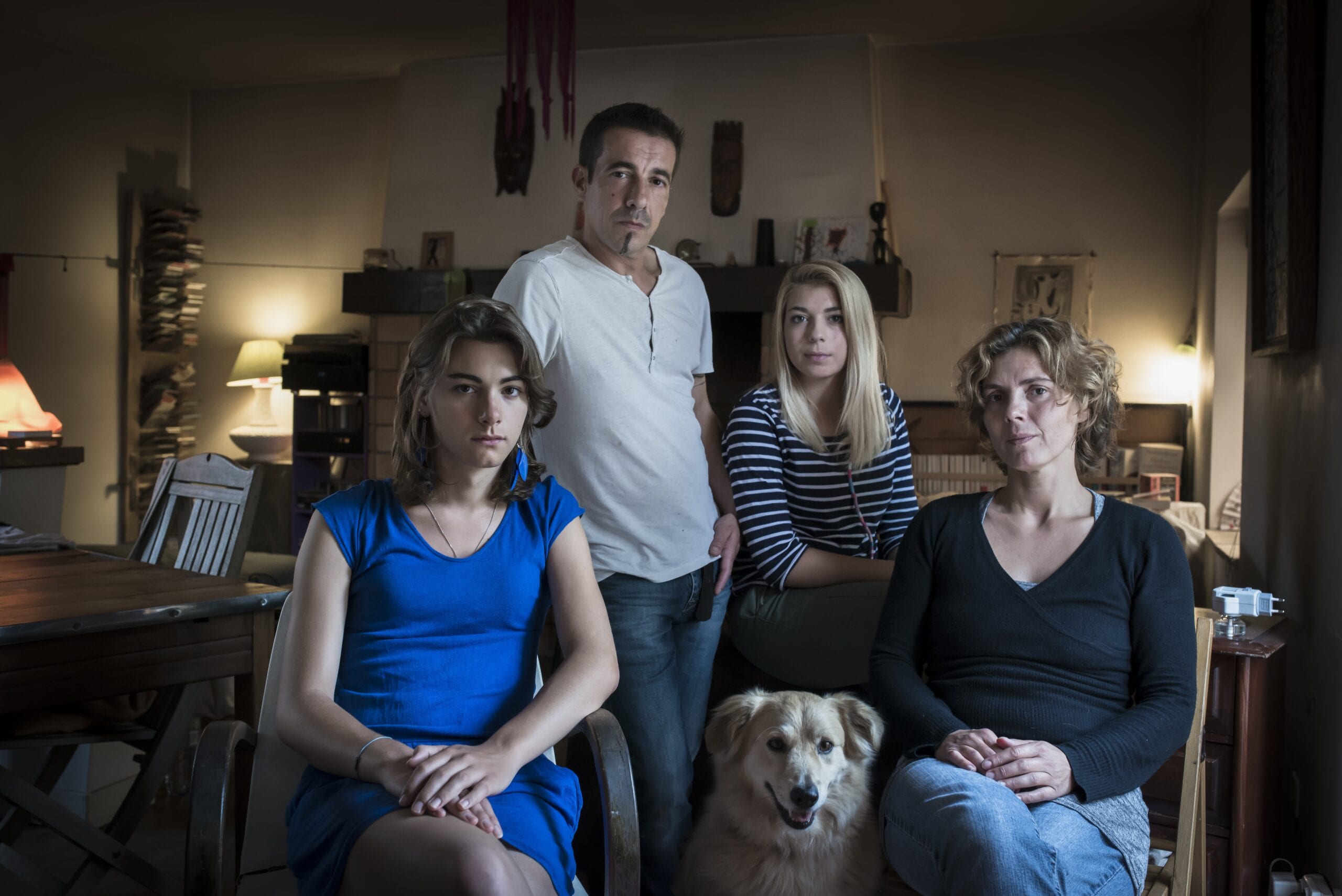 Mélanie is posing with her boyfriend, her father, her step-mother and her sister. She's in the middle of a sexual reassignment. She is highly supported by her family, her friends and her boyfriend. She accepted to participate in this project as an activist gesture to put in the light the life of transgender people.
What is a family? This is the fundamental question that is being asked through these images, which collectively hope to smash conventions and redefine our notion of this age-old concept.
Before us, we find family portraits of all sorts: single mothers, transexual couples, beloved twin sisters and much more. These diverse individuals have come together into varying units to form their own concept of "family." Each set is rich in their differences yet their underlying similitude paves the way to a universe of definitional possibilities.
In my work, I tried to show the families simply, as they are. I did not intend this work to stand as an objective catalog or exhaustive list of families. These photographers are simply the result of meetings and friendships that I have made across my region to this day.