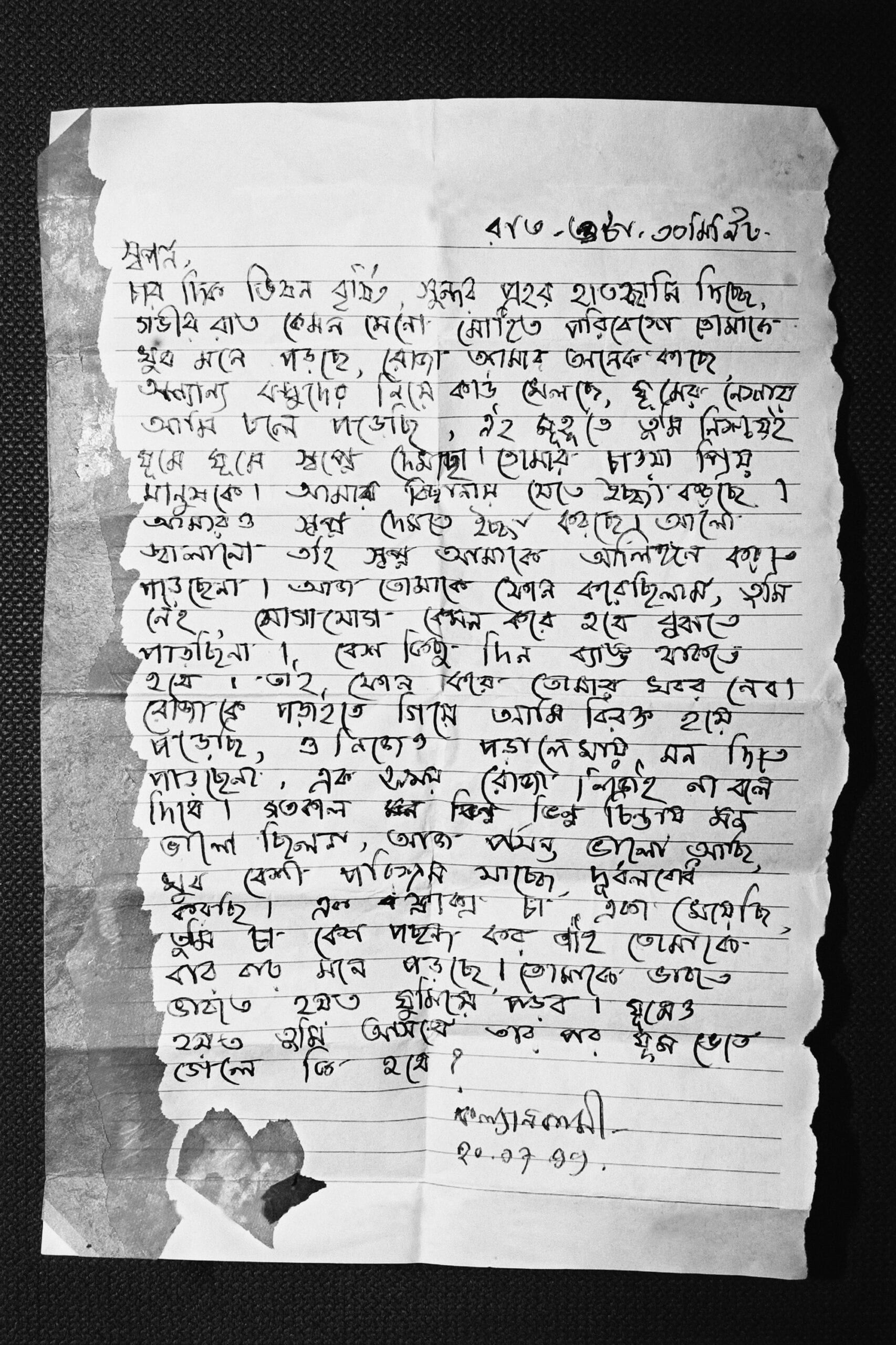 Swapon,
It's raining hard outside, the beautiful night beacons me. This mesmerising atmosphere in the dead of the night is reminding me of you; Roza is very close to me; playing cards with his other friends; I am about to succumb to this opiate sleep; at this moment you must be dreaming in your sleep; dreaming of your most desired person; I feel like going to bed; I want to dream too; the light is on so dreams are not being able to engulf/embrace me.
I called you today, you weren't there, I don't know how to get in touch with you. I will be busy for a few days. And so I will call to find out about you. I've become quite frustrated tutoring Roza; he himself can't seem to concentrate on his studies; at some point Roza himself will say no to it all.
Yesterday, these other thoughts made me upset; I'm fine today; I'm working too hard; I feel weak. I drank a whole flask of tea all by myself; you love tea so I keep remembering you. I will probably fall asleep thinking of you; and maybe you'll even come to me in my sleep; and then what will happen when I wake up?
Well wisher 20.07.99
Any discussion around sex and sexuality is taboo in my country. It is a family-oriented, moderate society with strong economic class structure. The sporadic discussion online have been mostly negative, with people calling homosexuality a sin, a psychological disorder, or just perverted behavior. The government, specifically the Health Ministry, has extensive HIV/AIDS policy that includes Men having Sex with Men (MSM).
There are also several NGOs working with MSMs and the Hijra community, but there is no formal organisation working for the LGBT community. In this patriarchal society women's sexuality is absolutely silenced and lesbians are a minority within a minority.
And last but not least, there is penal code 377, a British colonial law criminalising "unnatural sex". The law has never been implemented but is regularly used to harass LGBT people.
The series "Inner Face" challenges the heterosexist norms and the culture of collective denial & ideals upon which our society is based on.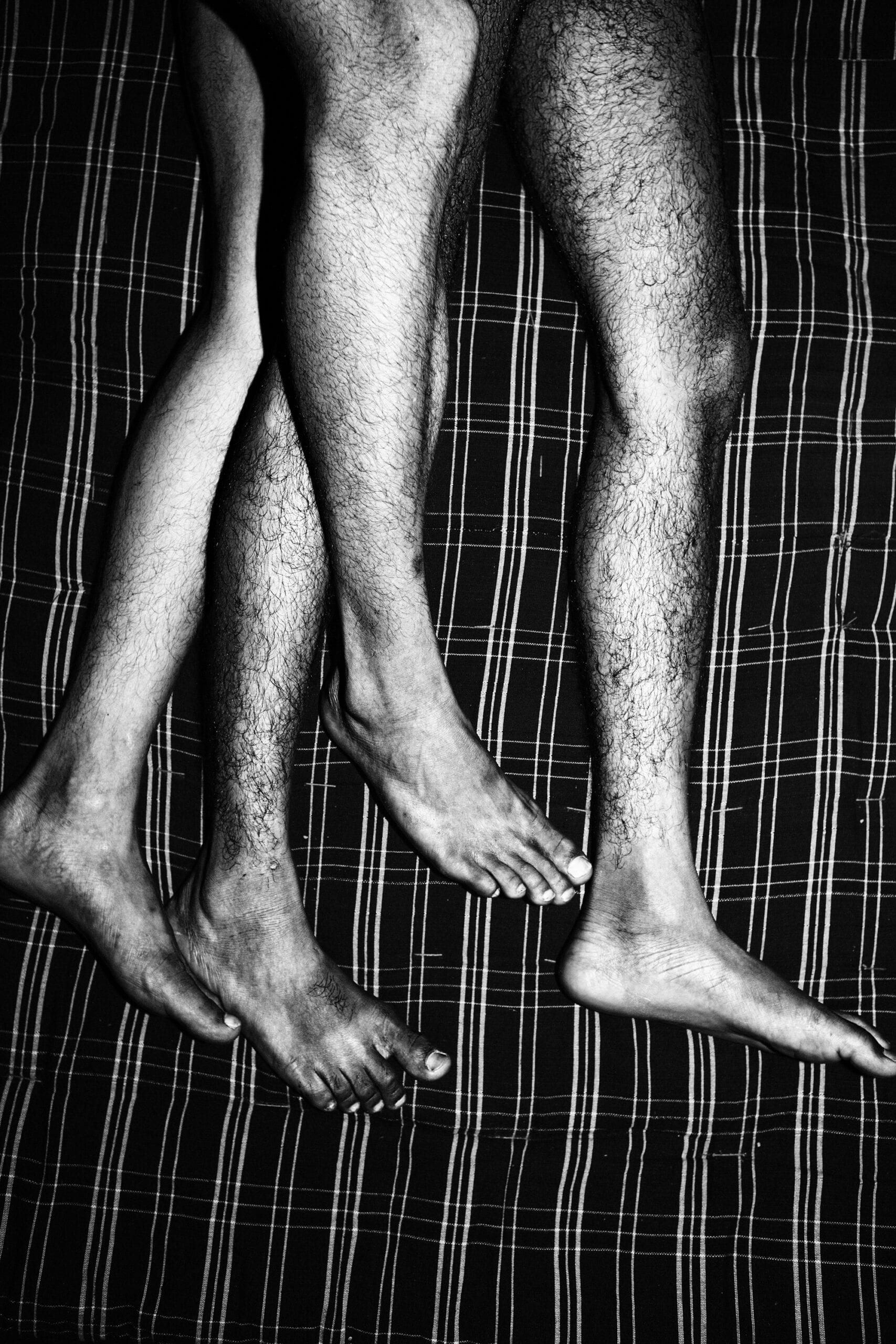 Since our first meeting, we have been dating each other in this small town of Comilla. Our family thinks we are just 'friends' but we are deeply in love and nothing can take us apart.- Billal and Imran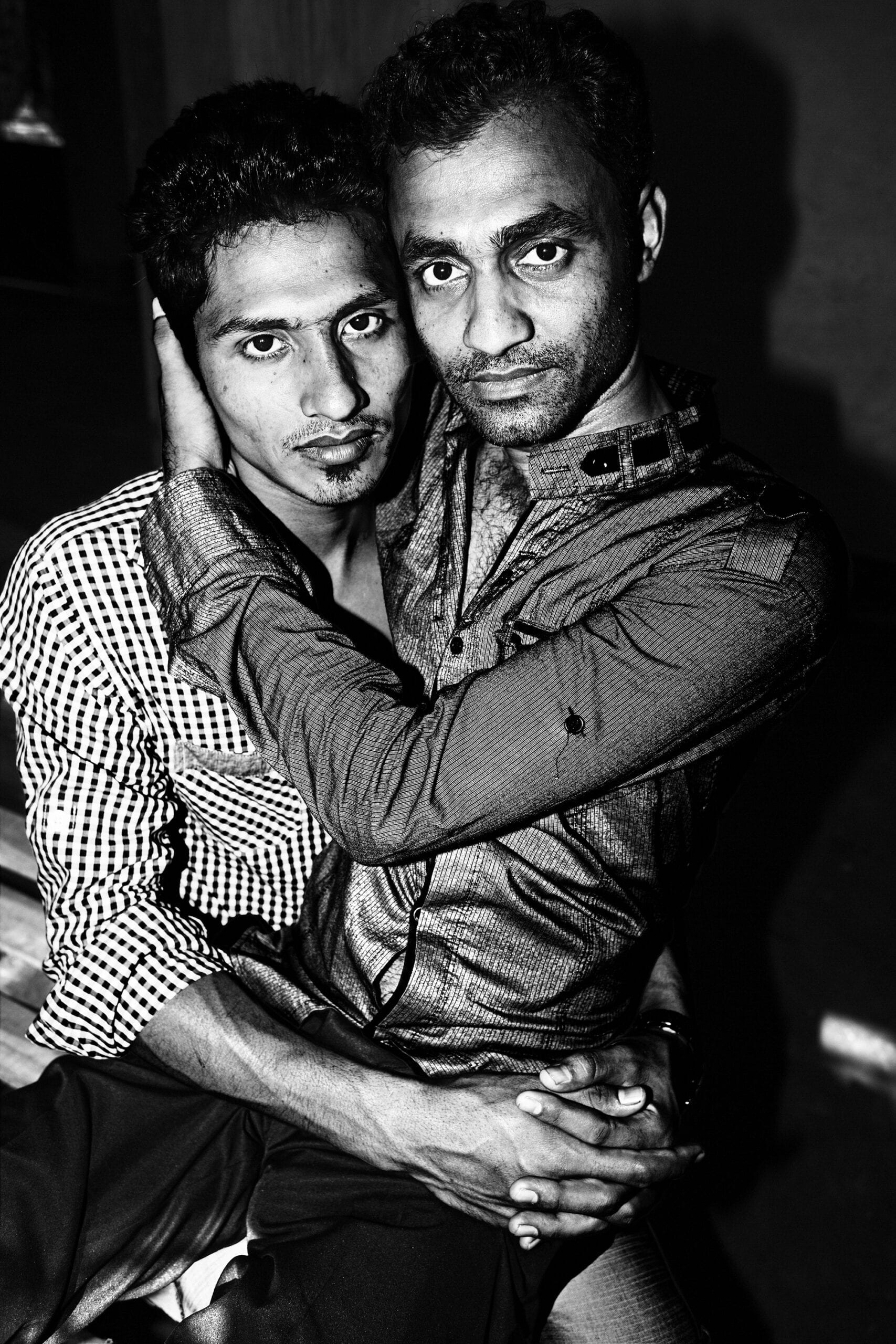 Our relationship is now over 12 years old. We have had a community marriage, where members of our community got together and pledged us their support verbally. We will go on to prove that two men can spend their lives together in complete happiness.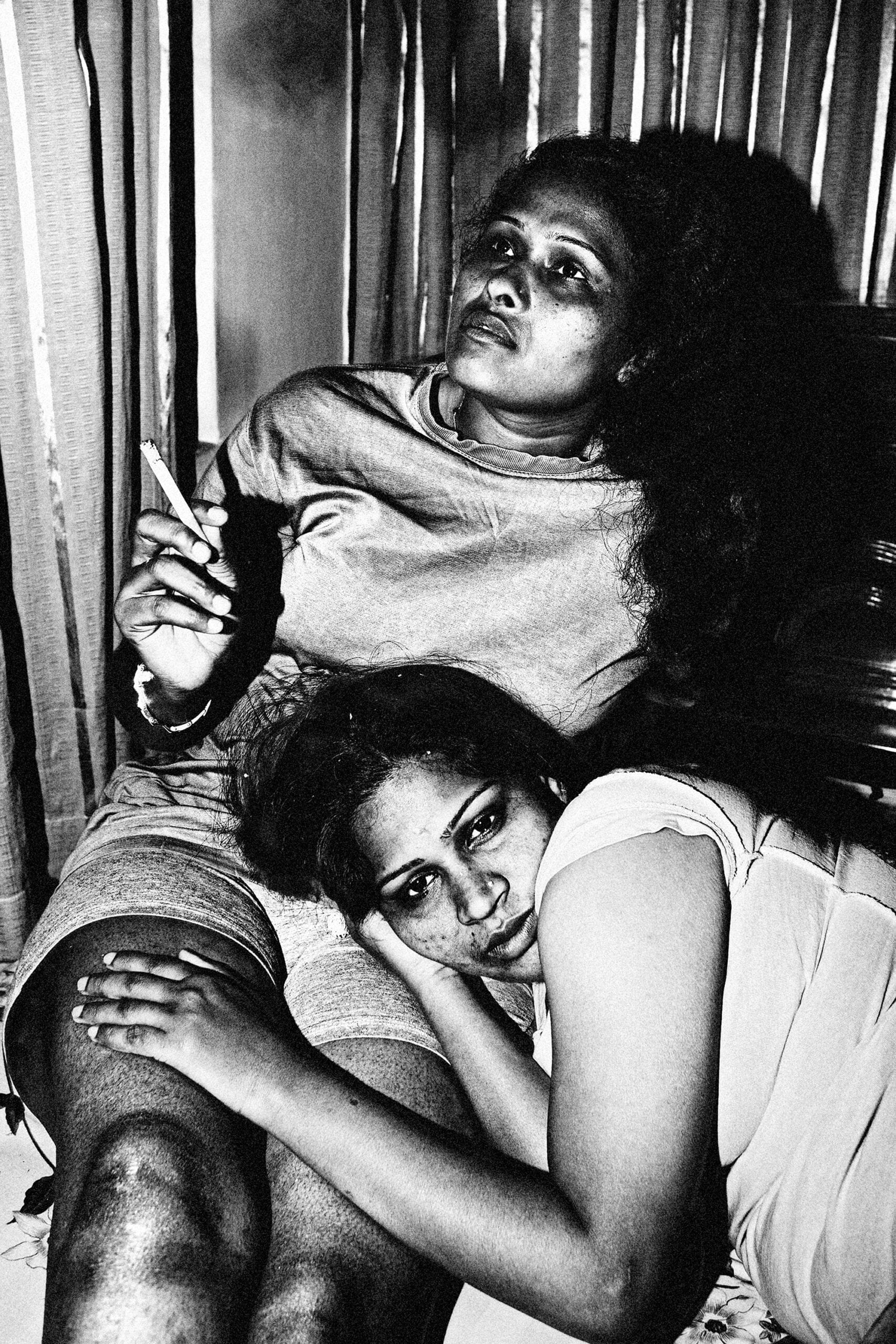 The couple have been living together for the last 20 years.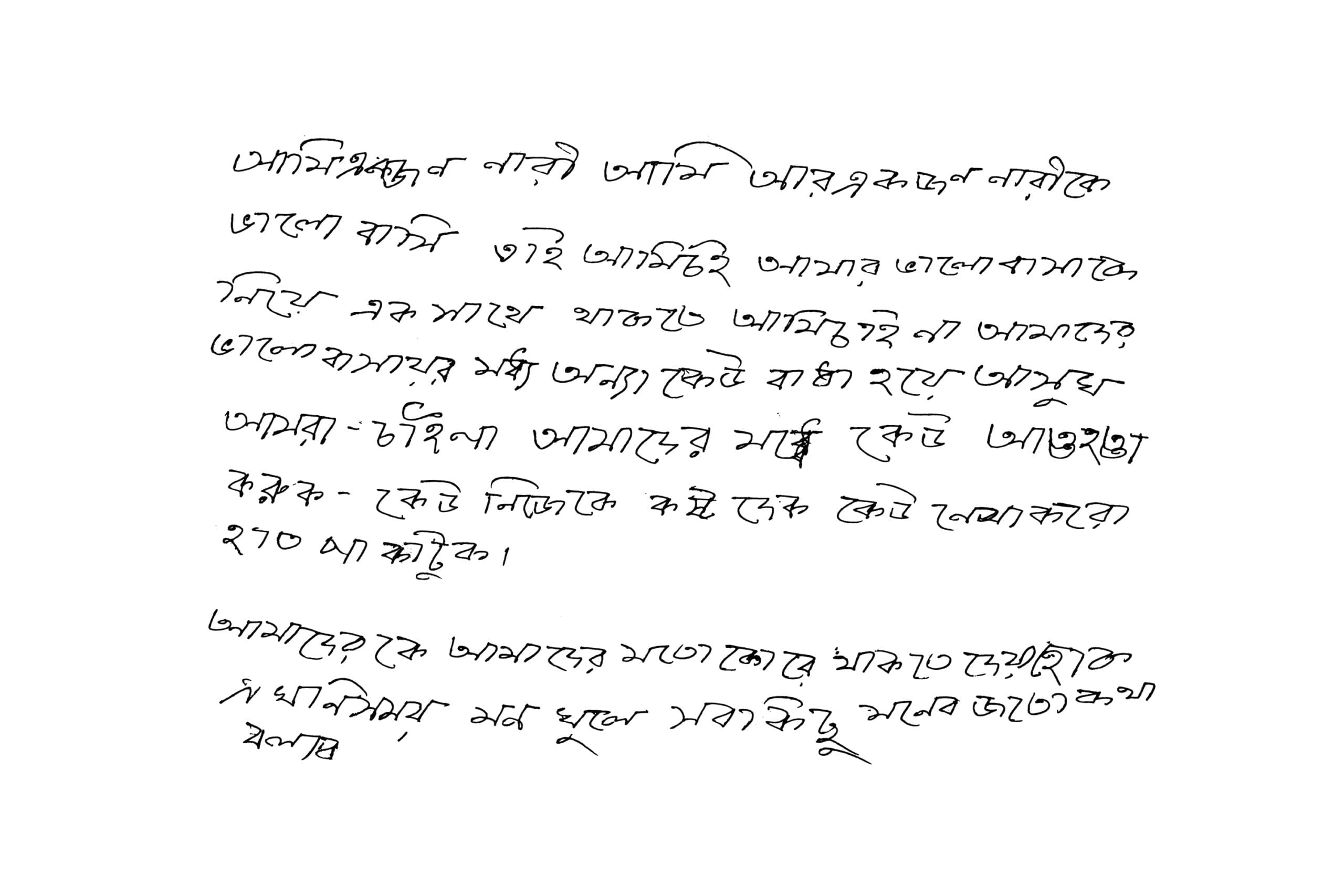 I am a woman and I love another woman. I want to live with my lover. I don't want anyone to come between us. We don't want anyone among us to commit suicide, to get hurt, to become addicted to drugs, to cut themselves. Let us live the way we want to. Now is the time to open up and talk about it. – Nipa and Shahinoor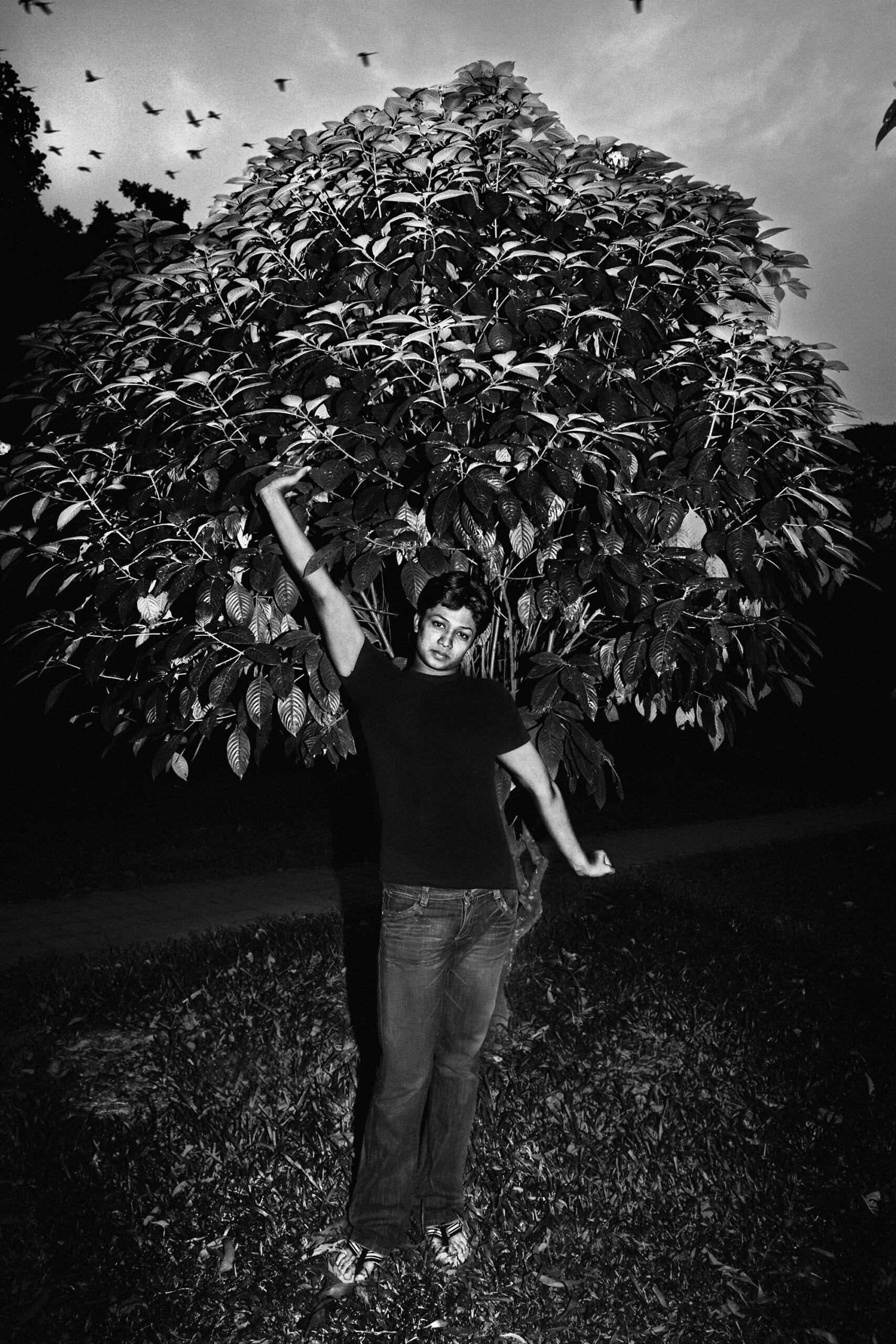 I am Ratul, I always felt extremely attracted towards other men. I could not afford to study after class 10 and now I work as a sex worker. My clients are married men, doctors, schoolteachers, students, drivers and laborers. I keep some of the money and give some to the amily to help out. Life goes on. – Ratul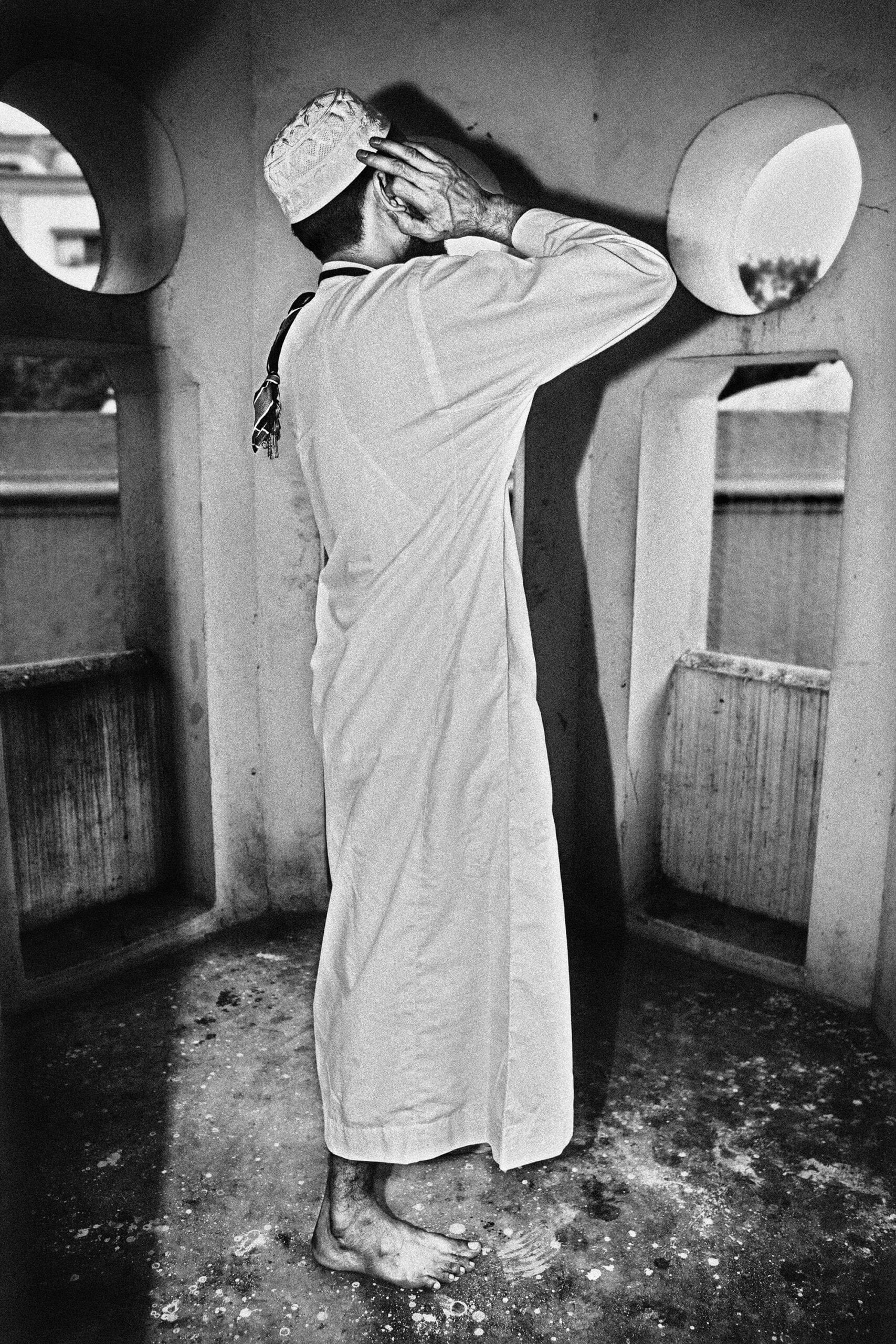 I am an Imam; I lead prayers at the mosque. I believe that my sexual orientation is God-gifted. Today, I am happy as I am, living peacefully with my hopes and dreams. – Mostak.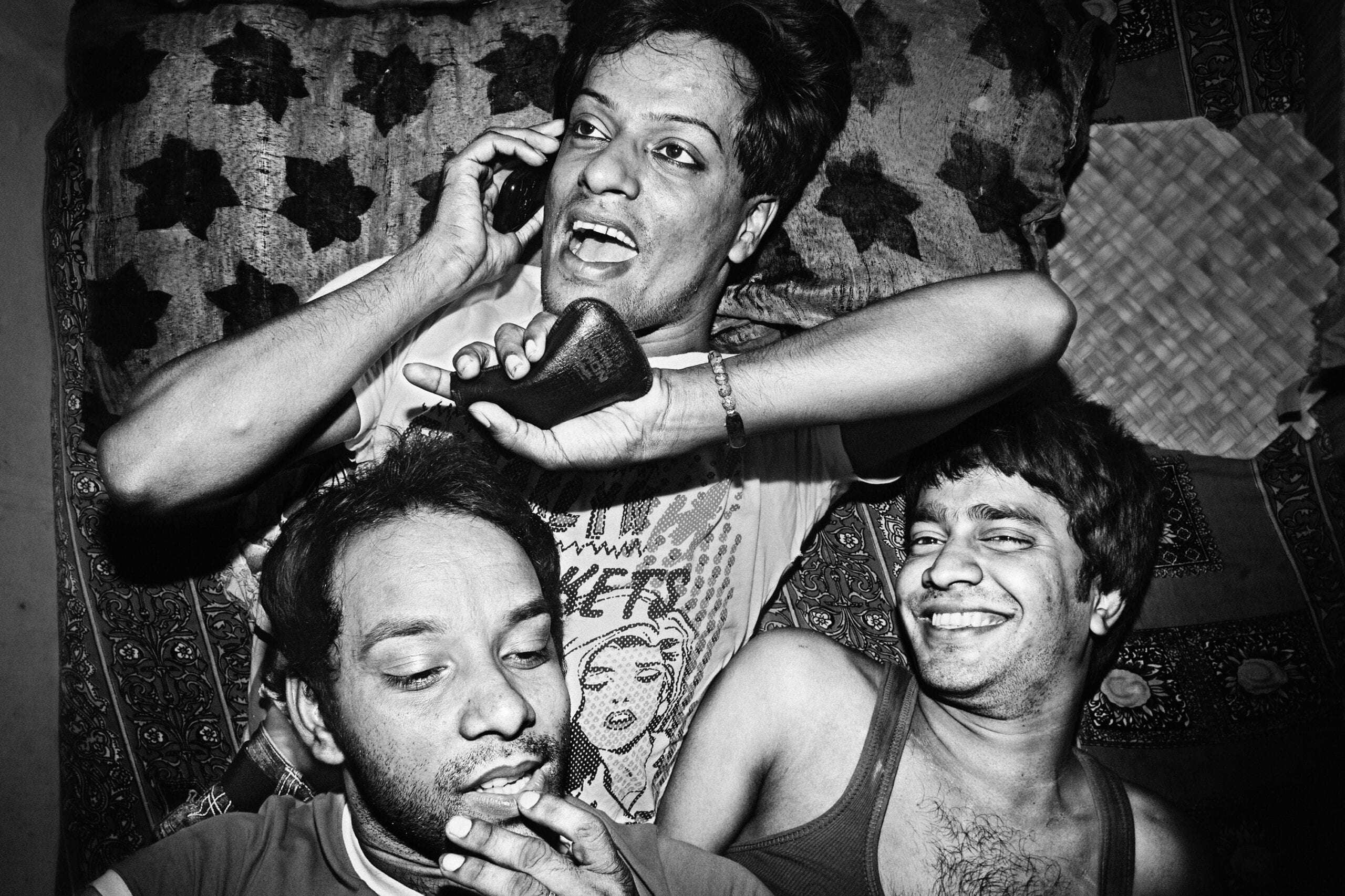 "I live in this boarding house in Dhaka and have a good life with my friends. I came to Dhaka in hope for Job & Freedom. I never brought my wife to dhaka. How could i ? If I could understand myself back then like I do now, then I believe my parents would not be able to force me to get married." – Mithu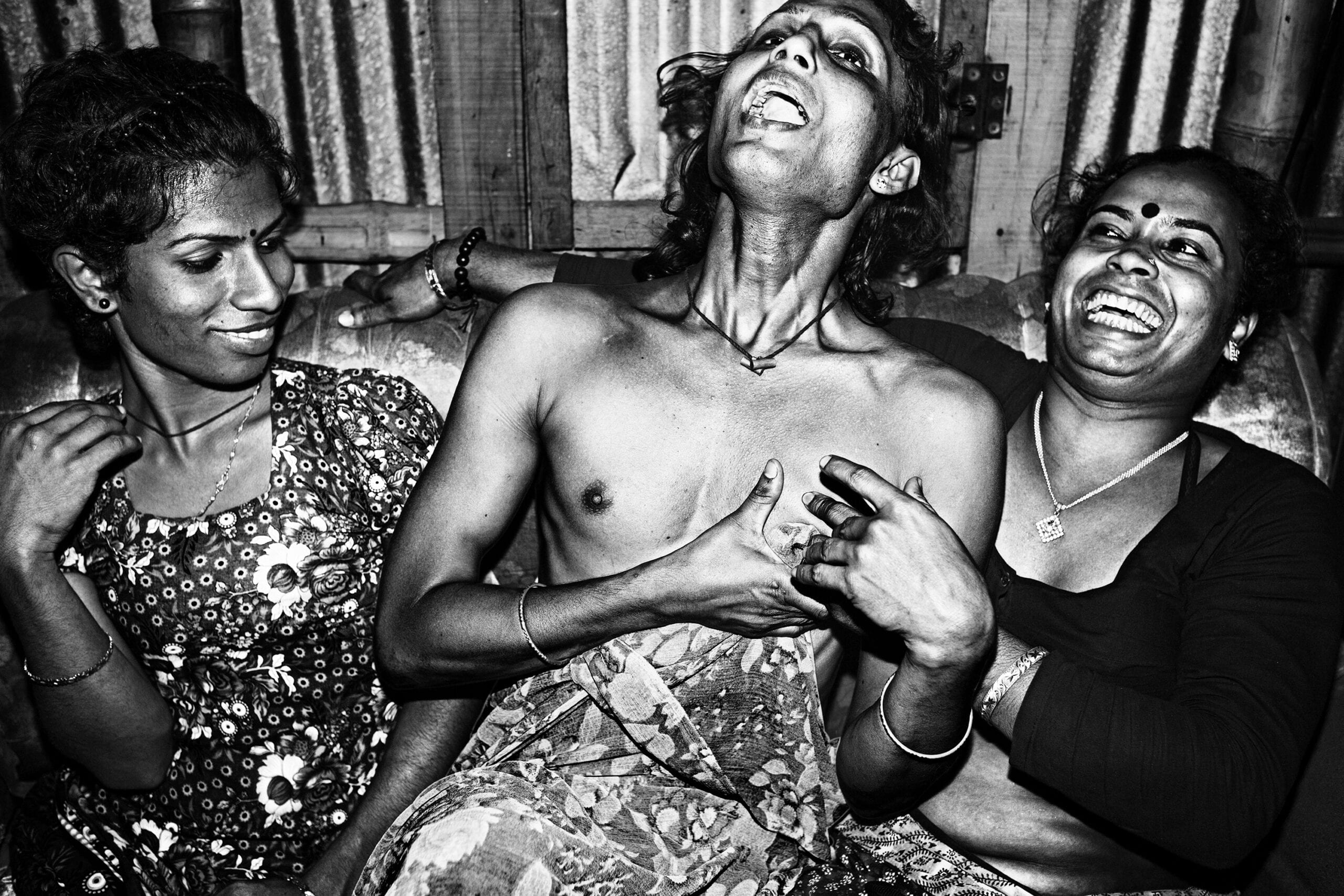 Room Jhoom Hijra, Apple Hijra & Dalia Hijra having a laugh during a short break. Most of their time is spent out in the city collecting money from street vendors and bazaars.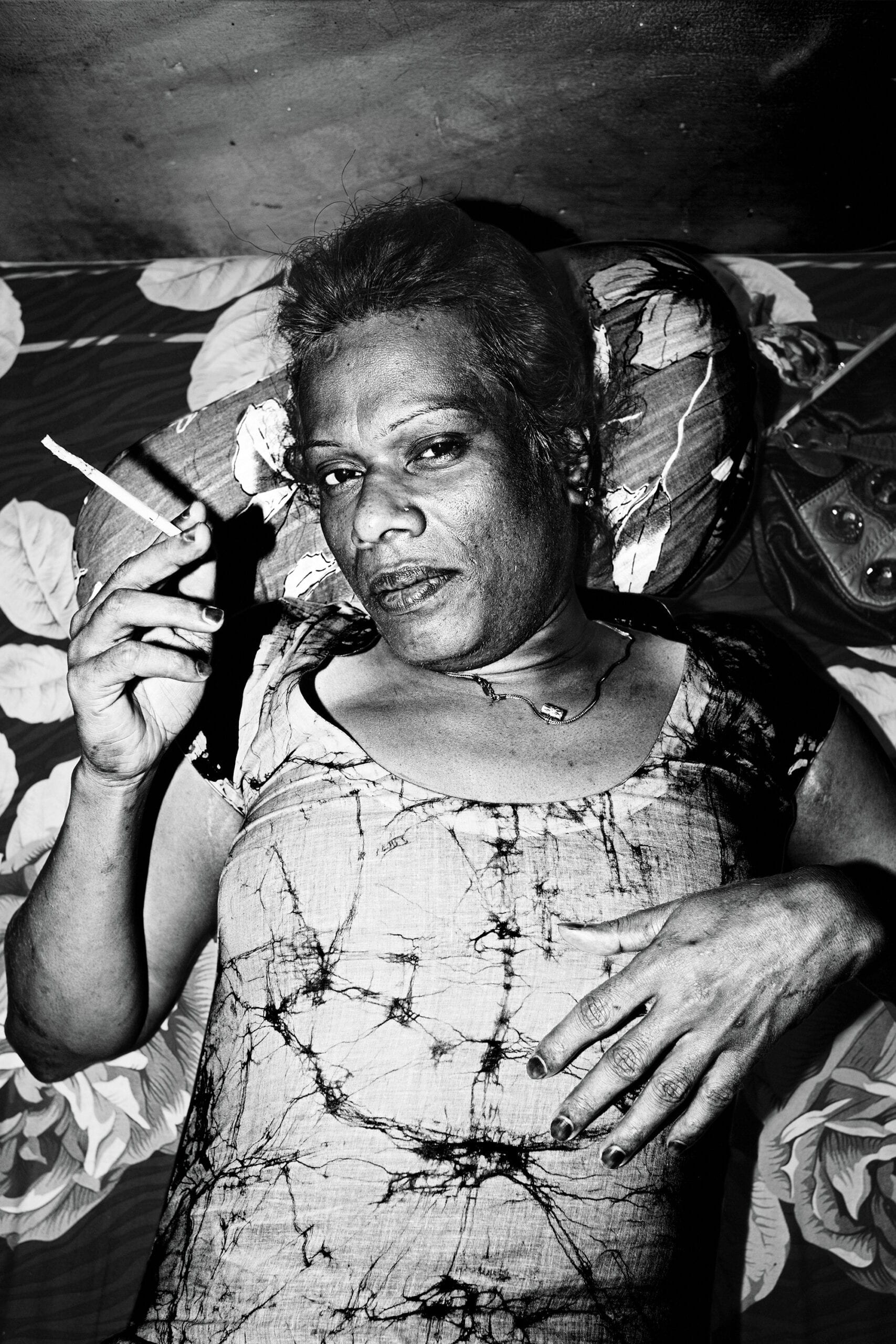 Joynal Hijra is a guru/leader. A group of 60 Hijra lives under the guidance of Joynal.