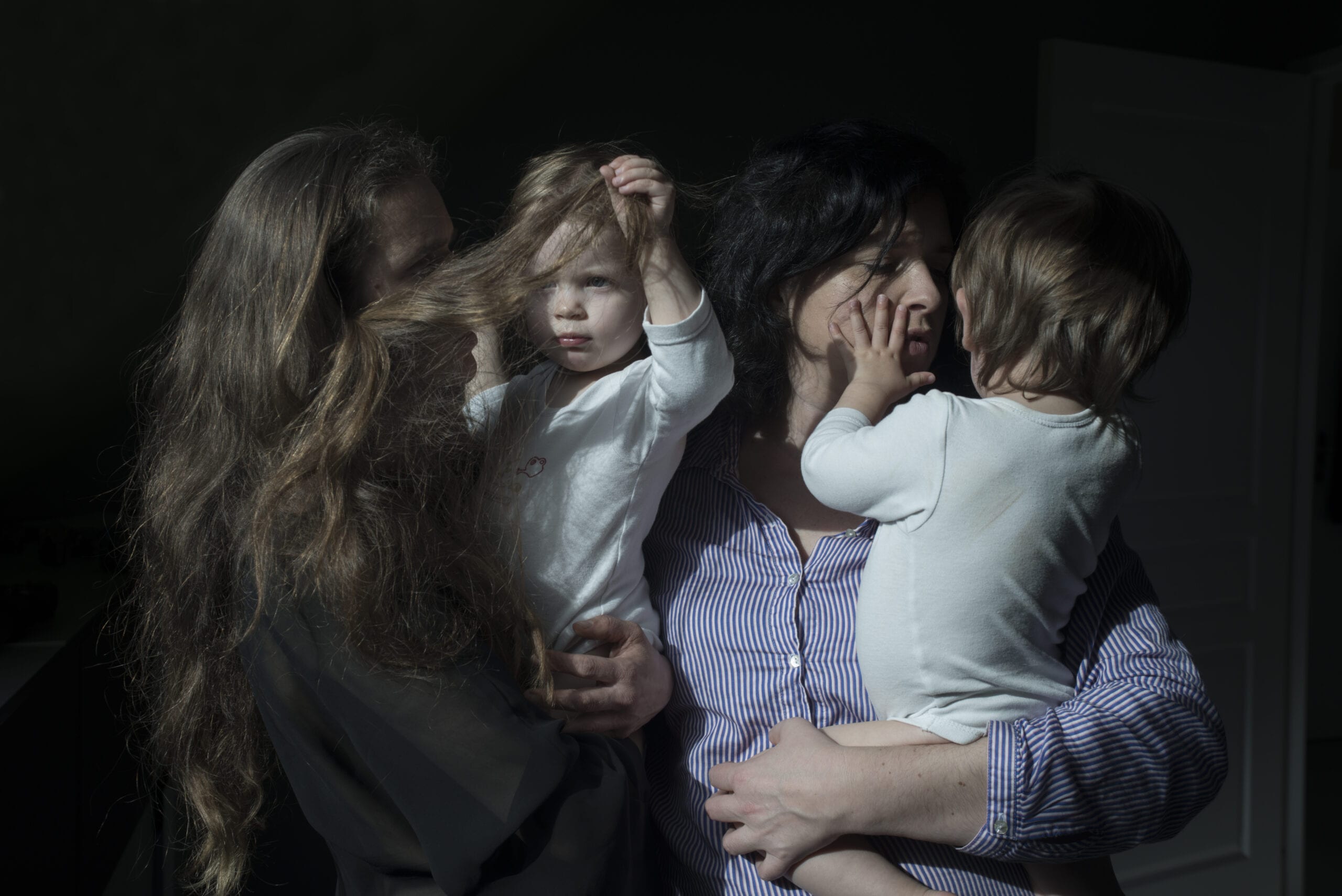 This series is showing the life of a couple: Anne and Véronique, living in Brest, Brittany (France).
Three years ago, as France forbade (and still does) Medically Assisted Procreation for same-sex couples, they had to go to Belgium to get an In Vitro fertilization and realize their dream of becoming a family.
After many unsuccessful attempts and as many trips to Brussels, twins finally were born from this love: Angèle and Lucien, 2 years old today.