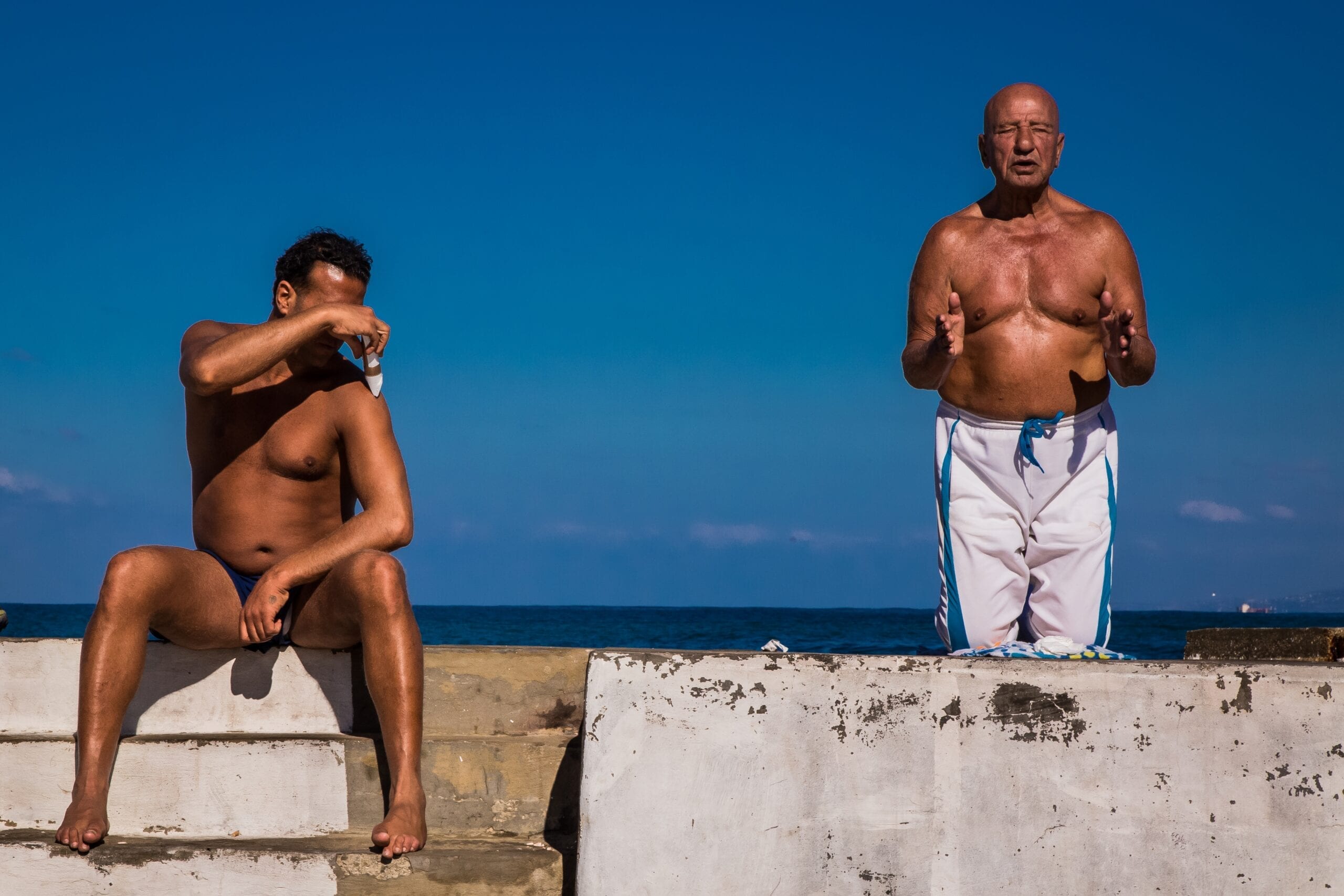 Vianney Le Caer has photographed the lives of people in war zones around the world, including those caught up in the Ukranian revolution and the fallout of the conflicts in Iraq, Syria and the Democratic Republic of the Congo.
This photo story series explores the sunbathing community of the American University of Beirut Beach, Lebanon, located beside the Corniche, a famous seaside promenade in downtown Beirut.
Two hours away from this beach, in Ras Baalbek, fighting rages as the Syrian civil war spills over the border into the neighbouring country's territory.
During the winter months, the beach is occupied by local residents who come there daily to swim and lie in the sun.