No Amsterdam Pride…
Every year, the week prior to the first Saturday of August is Amsterdam Pride Week. Unfortunately this year, due to COVID-19, many events and activities have been cancelled. Including the famous Amsterdam Canal Pride, the boat parade on the Prinsengracht. Although this cancellation makes sense, it is unfortunate for the LGBTIQ+ community to miss this unique and festive opportunity to celebrate freedom and equality. Something that is not always and everywhere self-evident.
… But still Amsterdam Proud
But where the boats can't be this year, our photos still can. Because even if there's no parade, we can still show that we are proud! That's why this weekend Pride Photo organizes its ST!LL PROUD campaign.
We have asked residents along the Prinsengracht, the route of the Amsterdam Canal Pride, to hang a poster print in their windows of Anja Matthes' The House of Bangy Cunt series. The photos are festive and energetic. And hold a powerful message that encourages the viewer to think about diversity, equality and freedom of sexual orientation, gender and race. Just like the boats in the Canal Pride normally do. It is a message that Pride Photo believes should be spread on the Prinsengracht on the first Saturday of August. Even – or maybe especially if the Amsterdam Canal Pride does not take place.
Pride Photo
Pride Photo is a Dutch organisation that promotes the acceptance of sexual and gender diversity. We do so by showing the plurality of the LGBTIQ+ community through top-quality imagery by photographers working with these topics.
Through our annual Pride Photo Award and by exhibiting the winning entries all over the world, we show unknown, unseen and unexpected aspects of sexuality and gender diversity. We offer an alternative to the often stereotyped images of the LGBTIQ+ community. We believe this alternative opens people's eyes and makes them think about preconceptions regarding sexual and gender diversity, thereby contributing to tolerance worldwide.
The House of Bangy Cunt by Anja Matthes
Anja Matthes' won last year's 3rd prize in the open category with her series The House of Bangy Cunt. Her series shows the underground Kiki Ballroom scene in New York City. The Kiki is a community of LGBTIQ+ youth (14-25 years) of color, many of whom were cast out by their families. It functions as a surrogate family, collectively empowering and educating their members.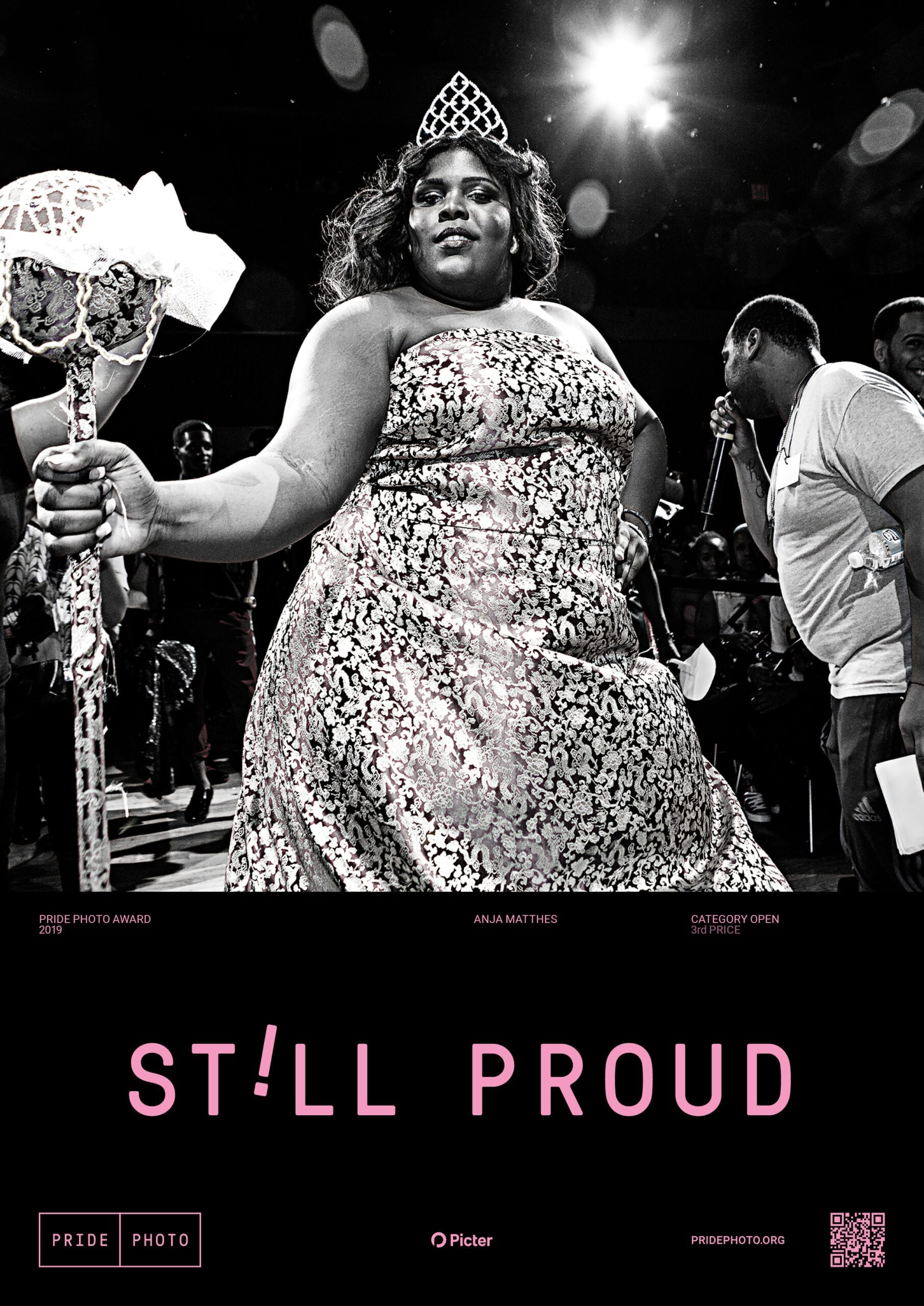 Neicy is an activist and actress. She walks the category Grand March with her Iconic House of Old Navy. Neicy is the house's Godmother.
64 percent of transgender people make less than $25,000 per year. 41 percent of transgender people and 62 percent of queer homeless youth have attempted suicide. Today, Ballroom culture represents a safe space for transgender women of color.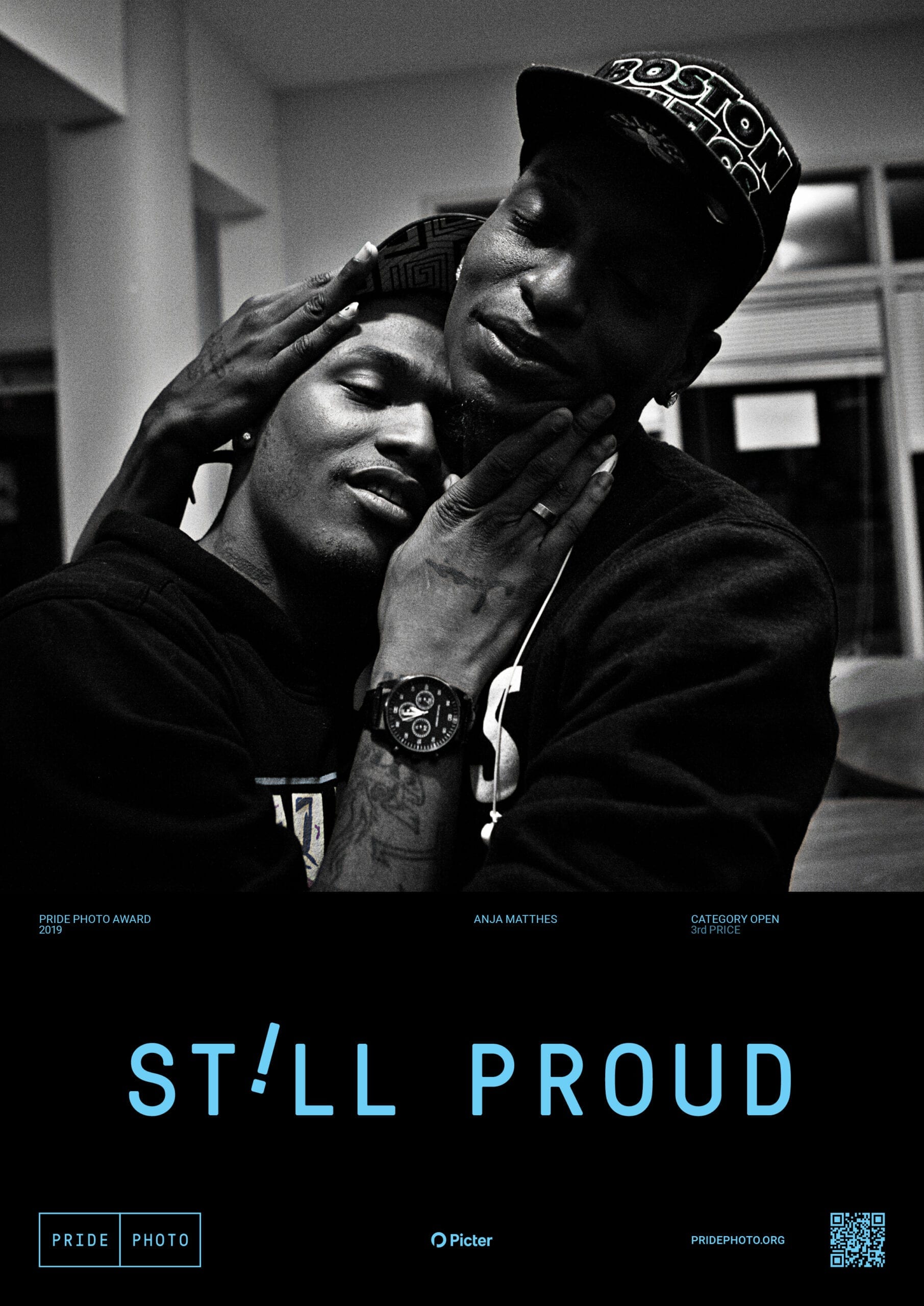 Legendary DaeDae (left) with his brother Dutch Gotti. DaeDae is a member of the House of Bangy Cunt. House names have special significance. The House of Bangy Cunt, for example, was named so because in the Kiki scene, the word 'cunt' is an expression of femininity and high praise.
DaeDae was father of the House of Bangy Cunt, as well as photographer's Anja Matthes godson. He passed away two years ago. Nearly 50% of the youth in the Kiki community are HIV positive.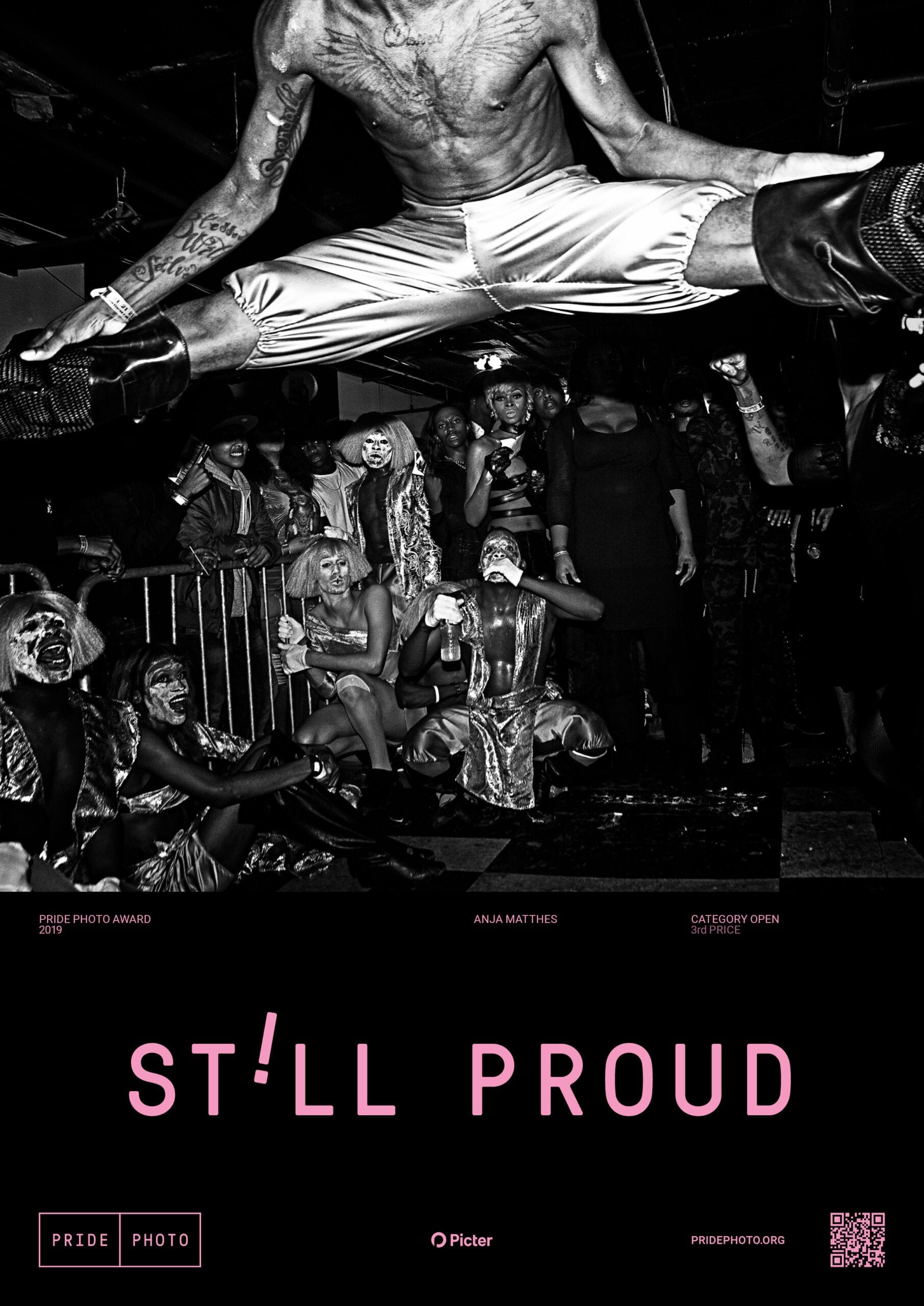 Near the end of 2015, a new clique had formed within the Kiki scene. They started calling themselves 'Mattel,' and stepped out to perform together for the first time at The Black Out Ball.
After that, the members formally christened themselves The Trendsetting House of Mattel. They are led by founding Mother Barbara Mattel. (center- standing). The Black Out Ball, presented by Founding Mother Barbara Mattel and Dickie Destruction AriZona. Dickie is the son of photographer Anja Matthes.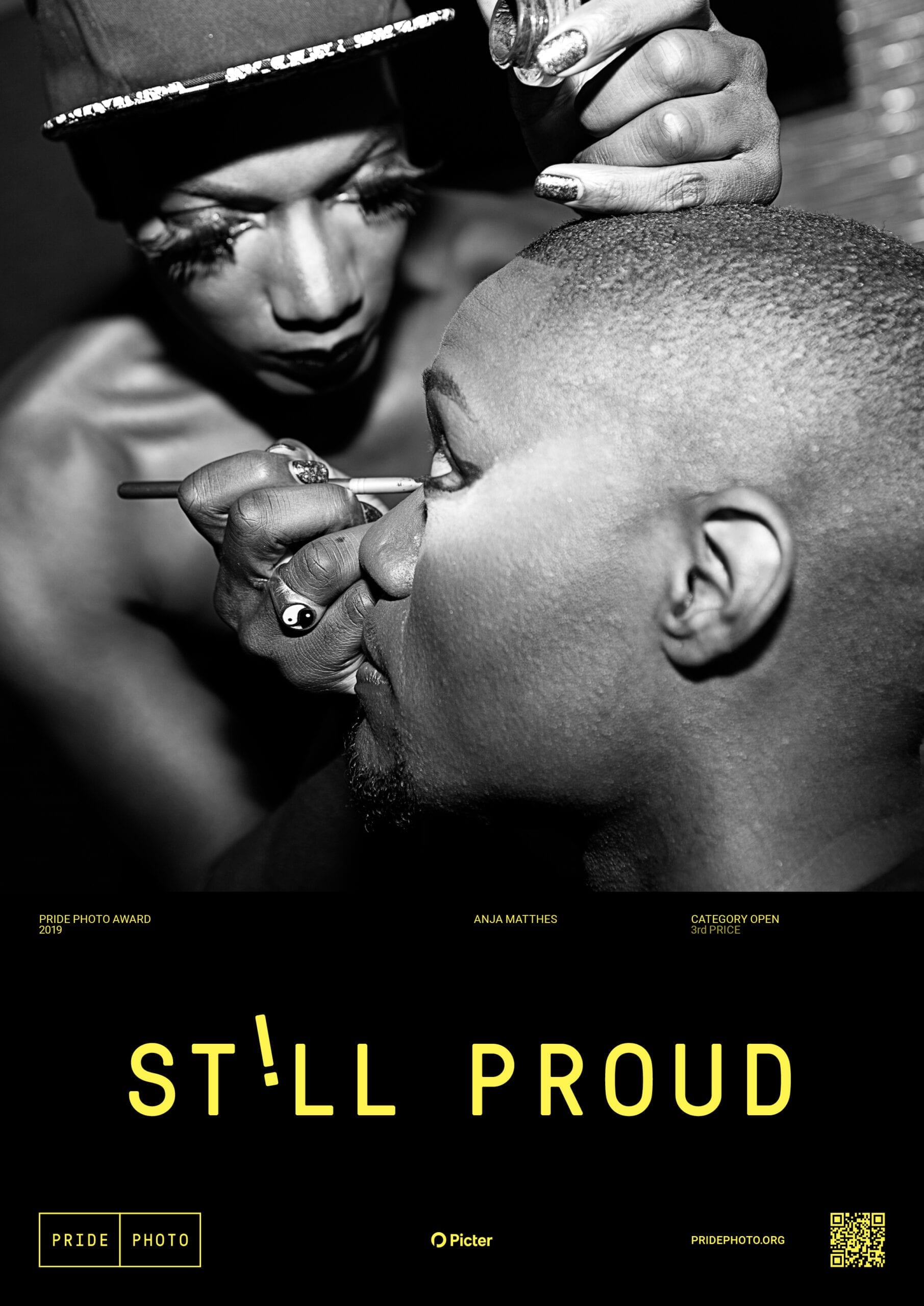 A performer prepares for their battle. The competitive prize-winning aspect of ballroom gives participants a sense of worth lacking in a world where they have been rejected. Kiki ballroom not only accepts the youngsters for who they are, it celebrates them, in a variety of unique and different categories. Every year, thousands of LGBTQ teens are forced to leave their homes.
Traumatized, isolated and abandoned, many of these teens and young adults set out in search of New York City's legendary 'Kiki' scene, a close-knit community of mostly Black and Latinx LGBTQ youth, some as young as 13 years old. Though data is sparse, studies have found that when gay teens come out to their families, about a quarter are kicked out and a third are assaulted by parents or caregivers.
The underground Kiki Ballroom scene in New York City is a community organized by LGBTQ youth (14-25 years) of color, many of whom were cast out by their families and communities.
A Kiki house functions as a surrogate family, collectively empowering and educating their members.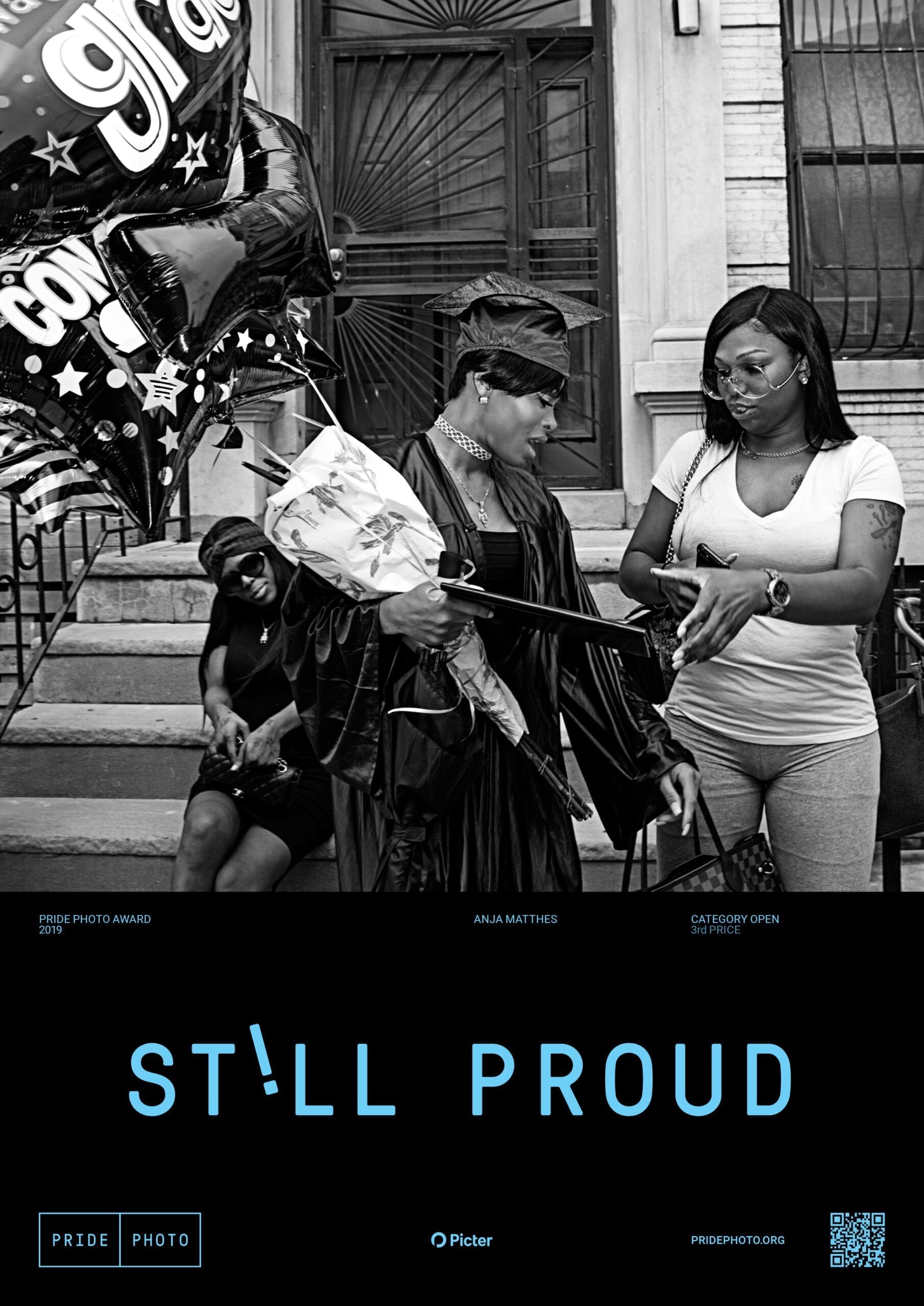 For many members, the Kiki scene gives them the confidence they need to excel in other parts of their life. For Aniyah, a trans woman from Queens, the confidence she gained on the runway helped her find the resolve to go back to school and complete her high school diploma. Today, she leverages her hard-won status as a 'Legendary' Kiki member to educate the newly initiated kids about the importance of staying in school and pursuing an education.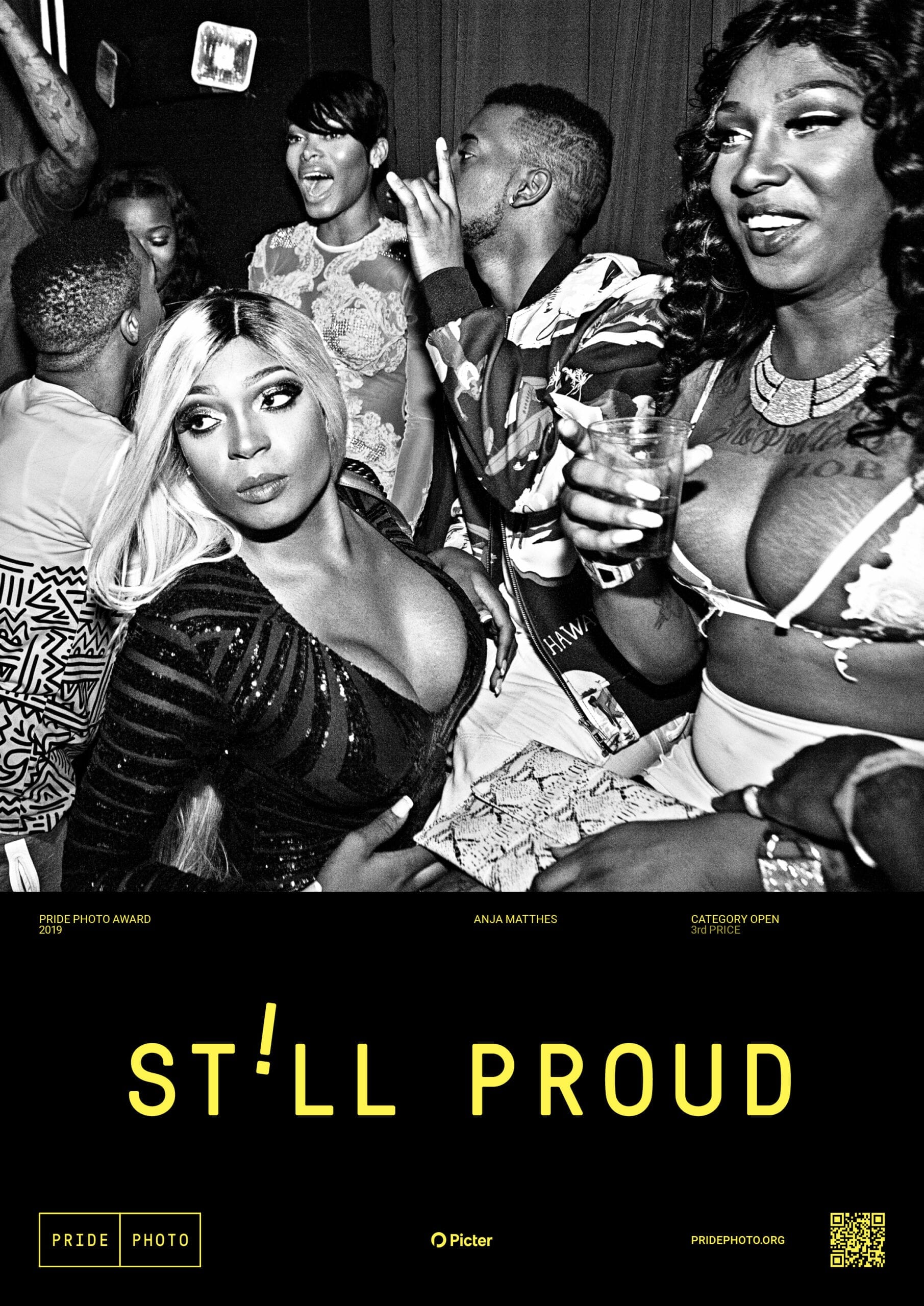 Aniyah is celebrating her 21st Birthday Party with her family Nash, Starasia, Jocelyn, Diamond and Denim.
The familial structure of Kiki houses – mother, father, sister, brother – often acts as a surrogate for a biological family for many have been abandoned by theirs. Talented, beautiful Aniyah is the Overall Mother of the House of Juicy Couture is a celebrity in the Kiki scene. Through work as an escort, she is able to finance her costly gender affirming surgeries and accessories for the Balls.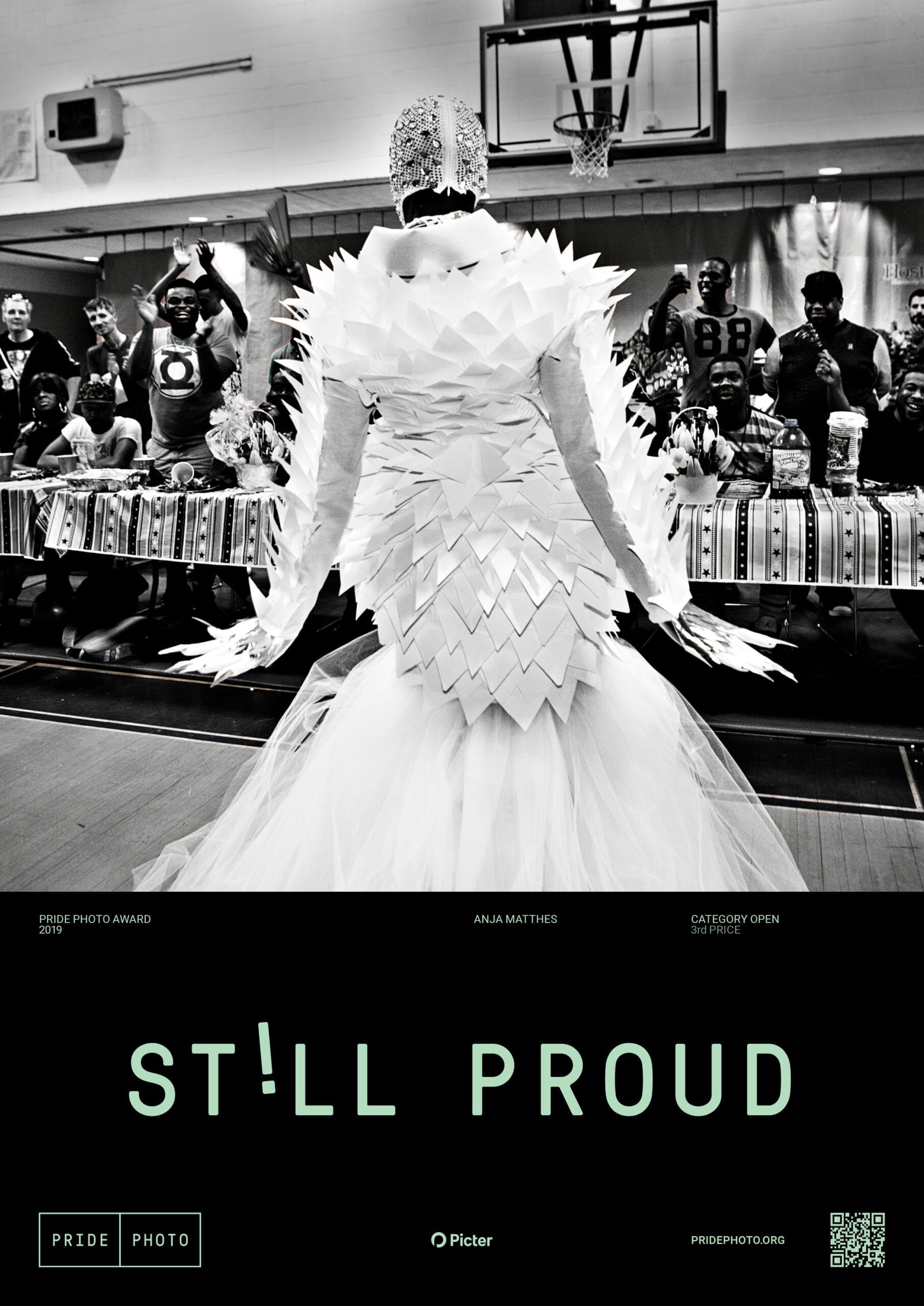 A performer in front of the judges at the Pucci Ball. Based on their performance in categories such as voguing, realness, and runway, as well as their handmade, avant-garde costumes, performers are awarded prizes like subway cards, gift cards, and lately larger amounts of money.
Like hip hop, ballroom encompasses many different kinds of artistic expression, from music and language to costumes and design, as well as, of course, performance art.