Hotli Simanjuntak
Biography
Hotli Simanjuntak is a journalist from Batak land, born December 15, 1975, in Sipahutar, North Tapanuli, North Sumatra. Majoring in Japanese Literature DIII Literature USU in 1995, he started working as a photo journalist in 1999 in the local media in Medan city, when the student reform revolved in 1998.

In 2001 Hotli moved to Aceh and worked for the photo agency Agence France Presse (AFP), as a photojournalist covering the conflict between the Free Aceh Movement and the Republic of Indonesia's warring for about three decades.

In addition to working in Foreign Media, Hotli also works actively as a freelance journalist internationally, including Times Magazine, Irrawadi Myanmar, as well as national media such as Warisan Indonesia magazine. Hotli is also active as a local producer for several foreign media, both print media, radio, and television.

Hotli is the winner of the Merit Prize at the Asian Photojournalist Competition held by the Korean news agency Yon Hap also became one of the finalists at the Nias Bangkit photo competition in Nias last year.

When the tsunami struck Aceh in 2004, he also worked in several Indonesian national TV stations such as Global TV, TV7 and Trans TV. In addition, he has also been an expert staff in several Local and International NGOs such as World Bank, American Red Cross, Australian Red Cross, British Red Cross to provide photojournalism training and Journalistic training.

Since 2001 he has resided and remained in Aceh, and works as a permanent photographer for the European Pressphoto Agency (EPA) photo office of the Aceh bureau, he is also a regular contributor to the English-language Indonesian newspaper The Jakarta Post.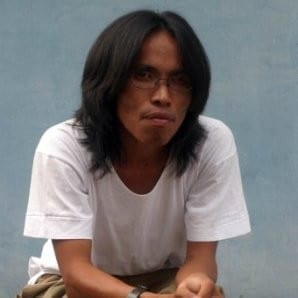 Hotli Simanjuntak lives in Indonesia
Pride Photo Award
Previous Submissions