Elena Anosova is an independent curator and visual artist working with documentary and art photography, video, archive, and installations. Originally hailing from the region of Baikal (Russia, Siberia), she is currently based in Irkutsk and Moscow. She teaches visual arts (Moscow and S. Peterburg) at Rodchenko Art School, School of Visual Arts, The Russian Presidential Academy of National Economy and Public Administration, Academy Fotografika.
The most important part of her professional activities is devoted to personal, long-term projects that are centered around lives in closed institutions, small communities, and isolation. The impulse of research of such themes arose in a reflection of her teenage period spent at the closed rehabilitation boarding school. Also, Elena Anosova works with subjects of borders, identity and collective memory in the territory of Siberia, Far North, Russian Far East and Baltic Sea borderlands.
Anosova has been a winner of various competitions. She is a recipient of The Aaron Siskind Foundation, World Press Photo, Center Project, LensCulture, World.Report Award and others. Her work has been published around the world including National Geographic (USA).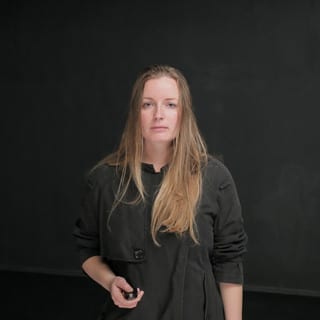 Elena Anosova lives in Russian Federation
Pride Photo Award
Previous Submissions