The theme of this year's contest was
Celebrating the Unseen
After two digital rounds, the jury of the Pride Photo Award 2022 met on Friday 21 January to discuss the entries and to decide on the winning photos. One in the category Single Image and one in the category Series.
The jury was surprised by the many incredible stories in this year's contest. After much discussion, the jury members were able to come to a unanimous decision for both winners. The jury felt it was essential to use this platform not only to celebrate the unseen in visual storytelling but to ensure that the authors of these works were equally representative of the stories they chose to tell.
'Whilst acknowledging the incredible effort made by the Pride Photo team, as well as the jury, to invite diverse submissions to the photo contest. The jury panel felt that many voices were not present among the competition. We hope to create further awareness of this disparity in participation and subsequent representation and aim to develop our own practices to encourage greater inclusivity in future contests.'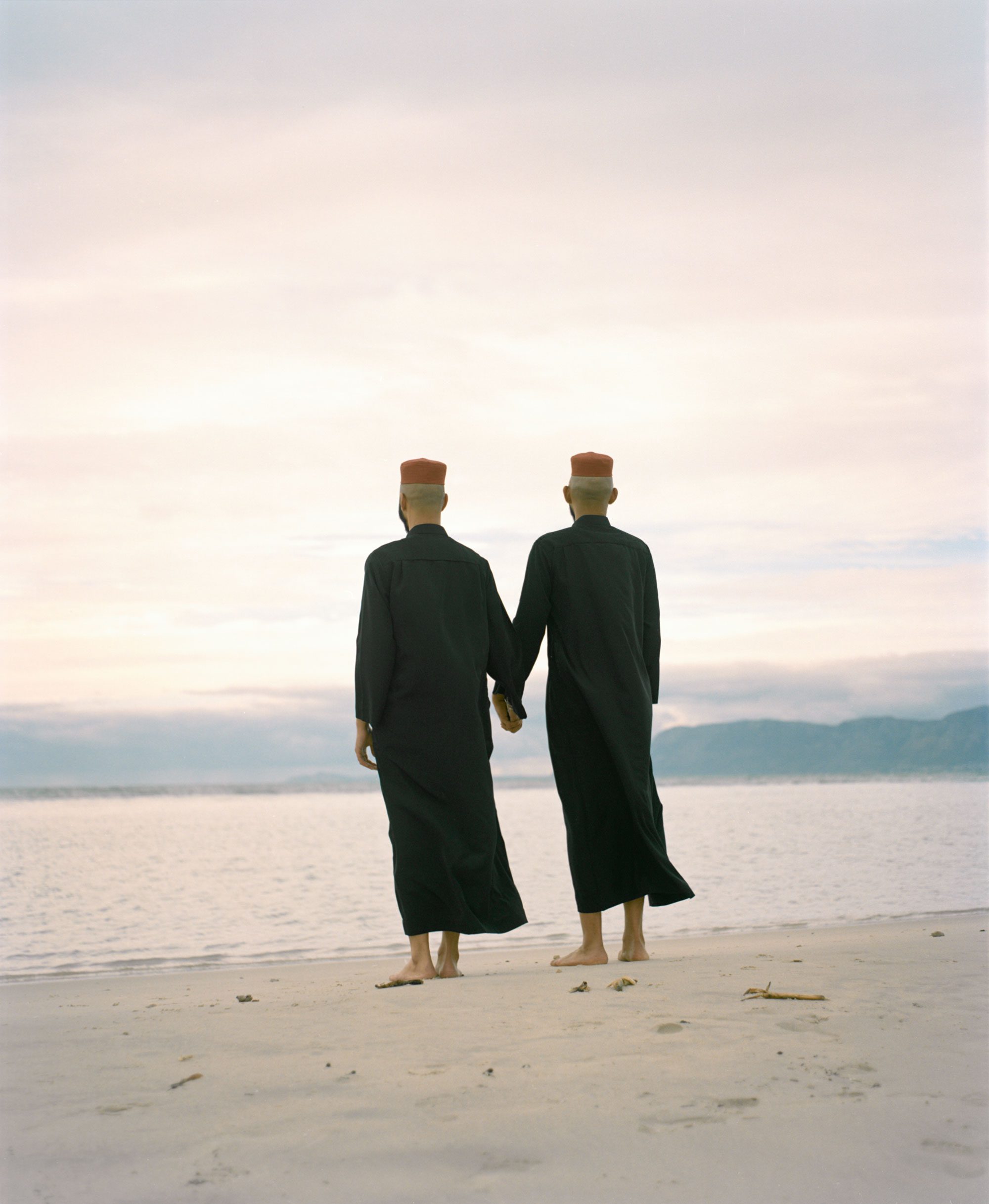 The winner in the Single Image category, Haneem Christian's (South-Africa) breathtaking image The Lovers, resonated deeply with every member of the panel. The jury reveled in the soft expression of this urgent story, a tender and seldom seen portrait of not only the intimacy between these two Muslim men, but of Islam away from the still prevalent Islamophobic gaze.
Image Description
This image is from a series that explores the depths, beauty, and sacred nature of Queer Love. Queer Muslim love. A love that is so vast and incredible but very rarely spoken about or celebrated. This image uses anonymity as a way to honour the idea that this could be anyone, from anywhere. These are just two people who share a God-given love for one another. A love that is not bound by the burden of binaries. Queer muslim people are very rarely offered the space to live their truths freely because of the violence we face as a result of the intersections of our identities. This image honours the vulnerability we embody when we choose to live our truths in spite of this violence. This work intends to remind queer people, especially Muslim queer people, that we were born exactly as we are meant to be. It is a reminder that we are deserving of love and we are worthy of being seen exactly as we are.
Author biography
Haneem Christian (25) is born and raised in Grassy Park in Cape Town. Christian is a graduate of Gender Studies and Environmental and Geographical Sciences from the University of Cape Town. After graduating, Christian forged their way as a formidable Creative Director and Photographer, with a particular focus on representation within the Black and Brown LGBTQIA+ community. In February 2020, Christian delivered a body of work with NON Worldwide at the Institution of Contemporary Art after being been named one of four mentors for The Orms Mentorship Program, as well as an ongoing mentor for young artists in the Lalela Project.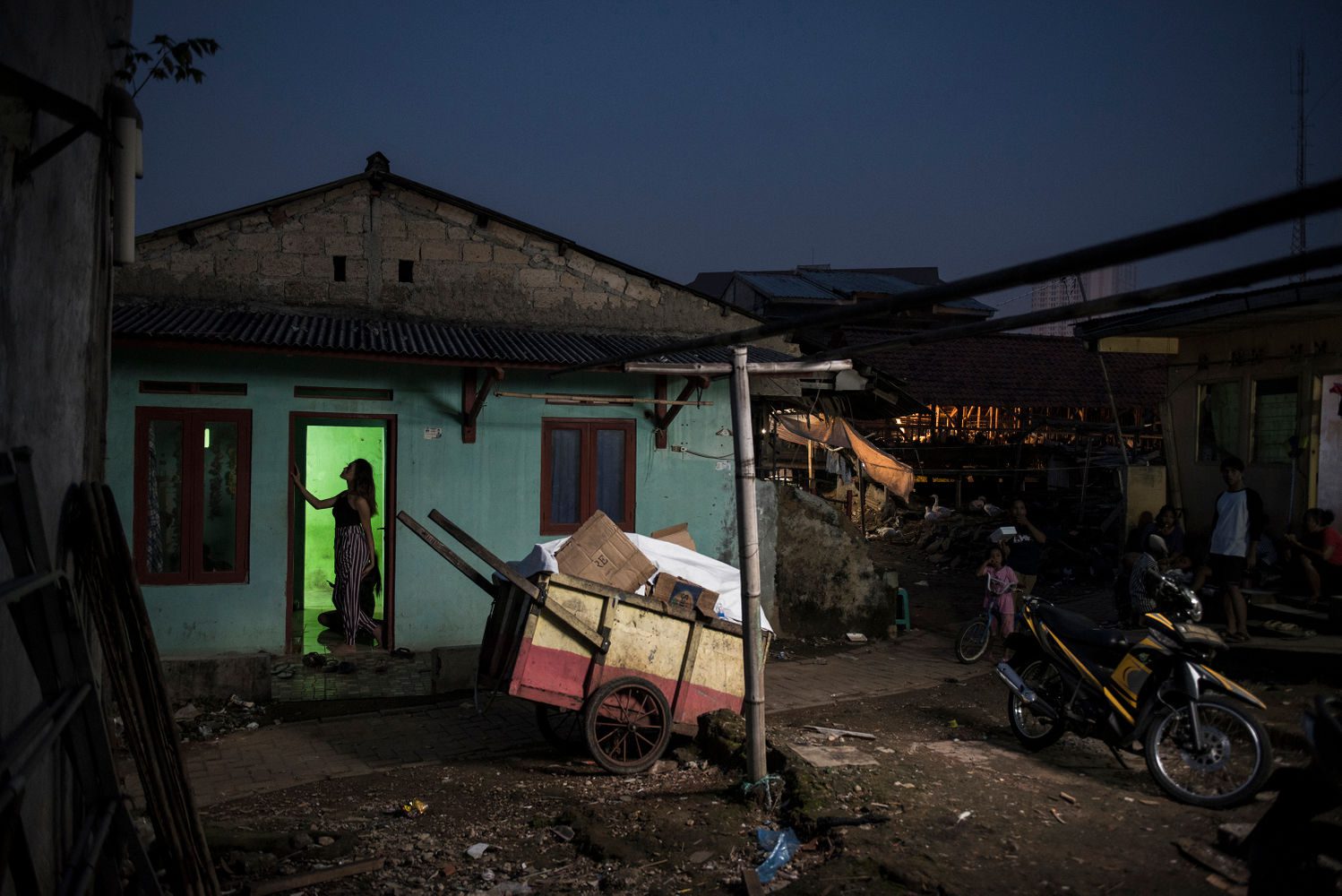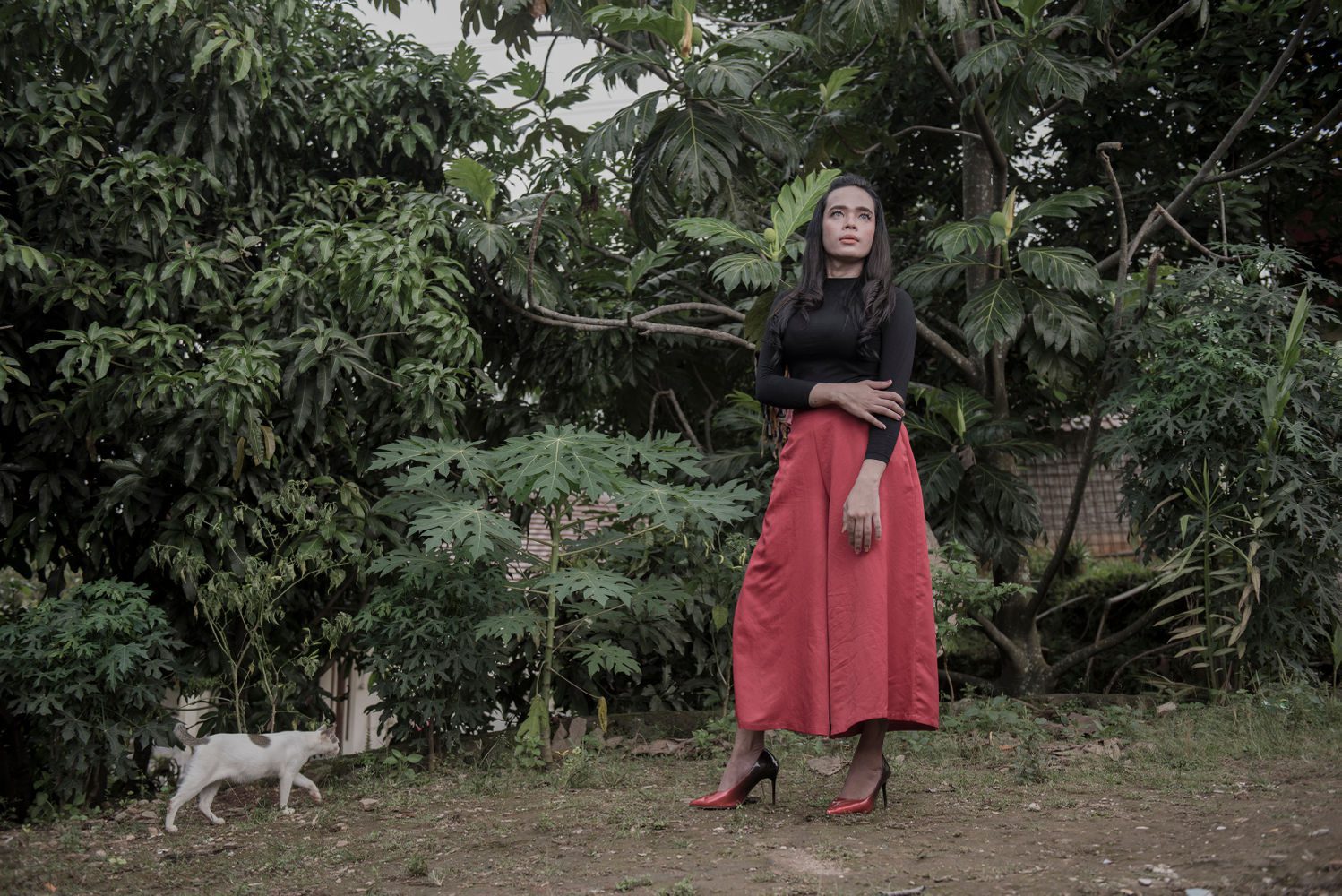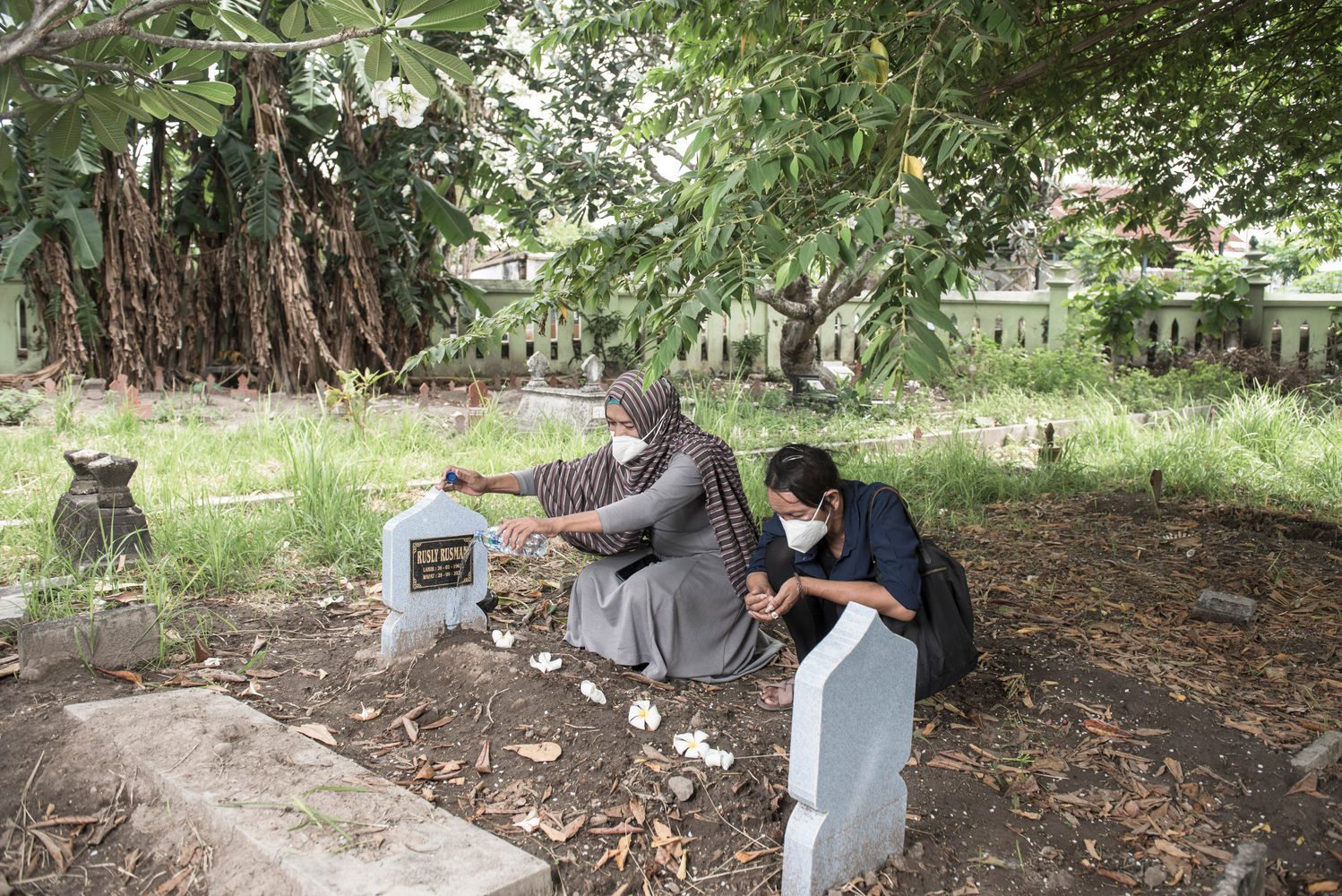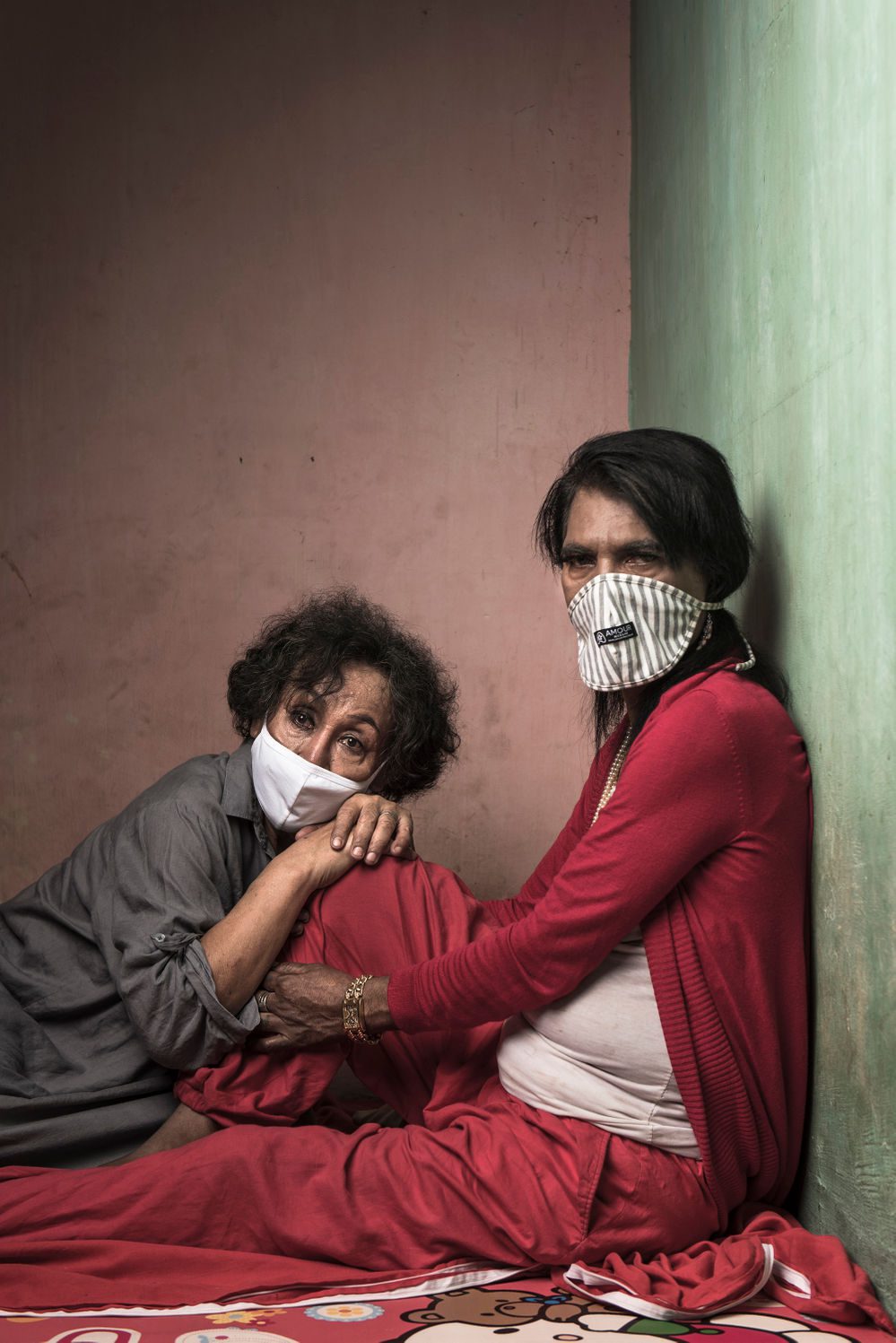 Yoppy Pieter's (Indonesia) work 'Transwoman: Between Color & Voice' was selected as the winning Story of this years' contest. What stood out to the jury was the sense of trust and intimacy between the photographer and the community. This can be felt throughout the series, from the sense of longevity of the project, to the great care and respect taken in the colour treatment of the varying complexions of the subjects. Pieter's lens allows the viewer to enter their world, forming a rich, layered and honest portrayal of the complex struggles that they continue to experience.
Project description
In conservative Indonesia, transwoman community multifaceted struggles are being affected by the outbreak of covid-19, including the risk of Covid-19 infection, difficulty to access social assistance from the government, job loss, and the damaging effects of long-term stigma and discrimination. This situation is getting worse where the outbreak is entering the worst period in Indonesia.
Although transwomen have long been part of Indonesia's multicultural society, this marginalized community faces widespread discrimination based on their gender expression. Local reports show that attacks on transwoman individuals and community gatherings continue to rise for the last ten years. Though their societal influence runs deep, they are still deemed shameful to families in Indonesia's less tolerant society. This shame eventually comes to a head when they are exiled by their families, committed as outcasts.
Lenny Sugiharto, the Director of Srikandi Sejati Foundation – an organization that assists in health issues for transwomen- says that there are 2.981assisted transwomen in Jakarta, and around 70% of them do not have KTP (National Identity Card). Without the document, they lose their civil right and have difficulty to access education, formal job, and escaping poverty. During this pandemic, this will be a serious problem, considering that all access to health and assistance from the government still relies on this official document. Through this project, I portray how transwomen face the outbreak of Covid-19 in several provinces and strengthen their relationship within their communities as a representation of family, home, and hope for resilience in the face of adversity.
Author biography
Yoppy Pieter (37) is born and raised in Jakarta. He has attended a number of photography workshops, including the Joop Swart Masterclass by World Press Photo in 2019, and was selected for the South-East Asia & Oceania 6×6 Global Talent Program in 2017. He started his photography career in 2013 after he resigned as an advertising coordinator. He decided to travel and joined some workshops to improve his skill because he realized that photography is more than just taking beautiful images. He believes he lives surrounded by the stories, earthquakes, evolution, birth, disappointment, and loves of life. Those stories can be only captured by looking closer and seeing with a pure heart, honesty, and trust. Photography is a poetry and a visual dialog with the self and the circumstances around him.