After two digital rounds, the jury of the Pride Photo Award 2023 met to discuss the entries and to decide on the winning photos. One in the category Single Image and one in the category Series. For the contest, we received a total of 5609 entries from 81 countries, from all continents. Also many from African and Asian countries. The number was three times as many as last year. Pride Photo is extremely happy about that.
The theme of the 2023 contest was The Process of Change
The jury was very surprised by the many incredible photos submitted for this year's contest. Photos that were not only beautiful to look at. In their own way, they told moving, beautiful, sometimes loving, sometimes shocking, but above all very important and urgent story about LGBTQIA+ community worldwide. In addition to the photographic qualities of the entries, the judges also considered whether the autors of these works were part of the LGBTQIA+ community and representative of the stories the chose to tell. After much discussion, the jury members were able to come to a unanimous decision for both winners.
Pride Photo Award 2023
Winner single image: 'Kysaan & Ky' by Ky Smiley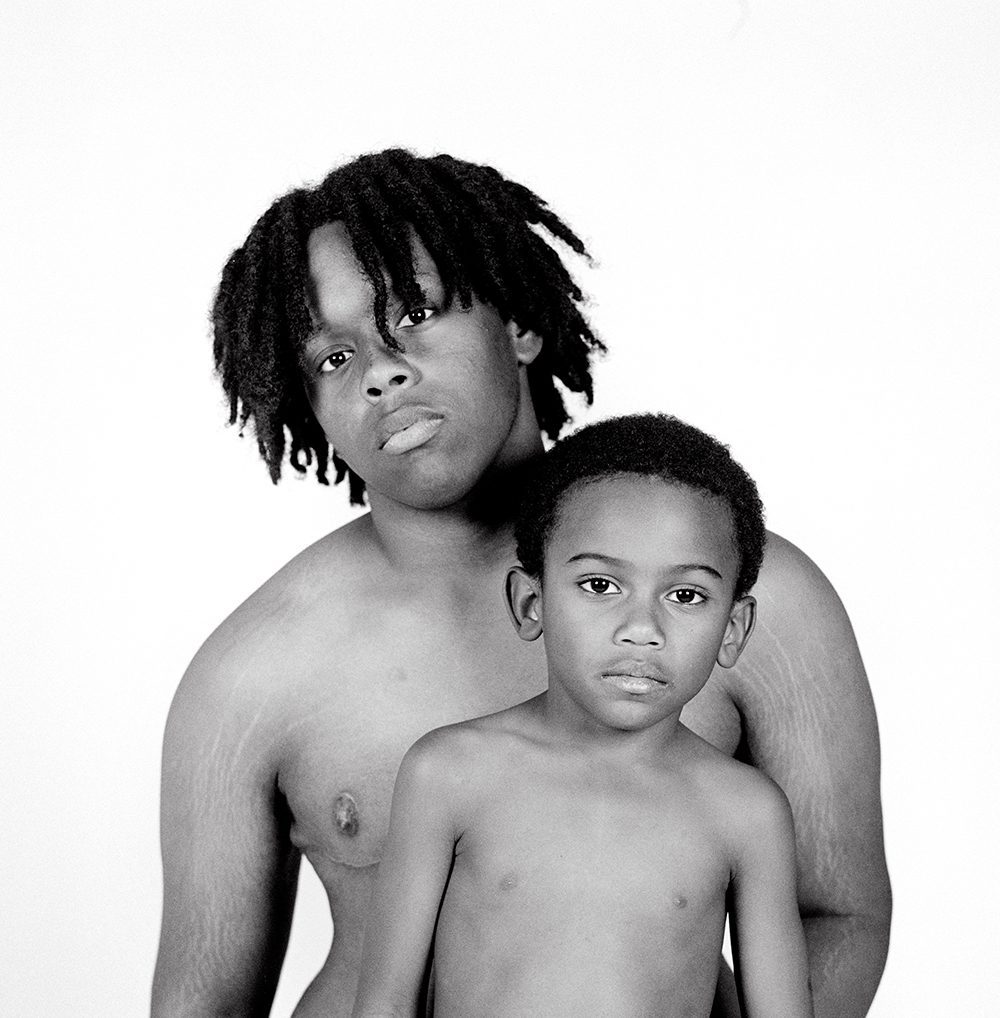 The winner of the Pride Photo Award 2023 in the category Single Image is Ky Smiley's (Ohio – USA) image Kysaan&Ky. The jury is extremely proud to put forward this winner, a first-time applicant and early-stage photographer, and to encourage them on their artistic journey. To many of the jury panel, this image stood out for its disarming honesty. The viewer locks eyes with the subject, the photographer themselves, and is instantly beckoned to come closer to the image and the story and extend empathy and understanding. This is in essence the core meaning of the Pride Photo Award and for this we feel extremely grateful to give a platform to such a powerful work.
Image Description
"Just two black boys who are both still growing into their selves."
Ky Smiley: "Learning how to discuss my top surgery with my 5 year old brother has been more simple and enlightening than I could have imagined. He helped me during recovery and I can not be more thankful. We have both benefited from our creation of a safe space for dialogue and I know it will help in both of our journeys of growth and acceptance."
Author biography
Ky Smiley (20) is from Columbus, Ohio. He has resided there his whole life and it's been crucial to his understanding and artistic criticism of modern-day Black and queer-aligned issues. He has been interested in photography and its unique ability to confront various subject matter since high school. Starting his freshman year of college, he invested more time and money into actualizing these concepts and he has fallen in love with the medium. Once he was able to view the world through a lens and create images in response, his passion manifested even more. He has been primarily working with family members as a way to understand his distinctive perspective as it pertains to the intersectionality of his identity and place in society overall.
Pride Photo Award 2023
Winner series: 'Dead Family' by Andrés Pérez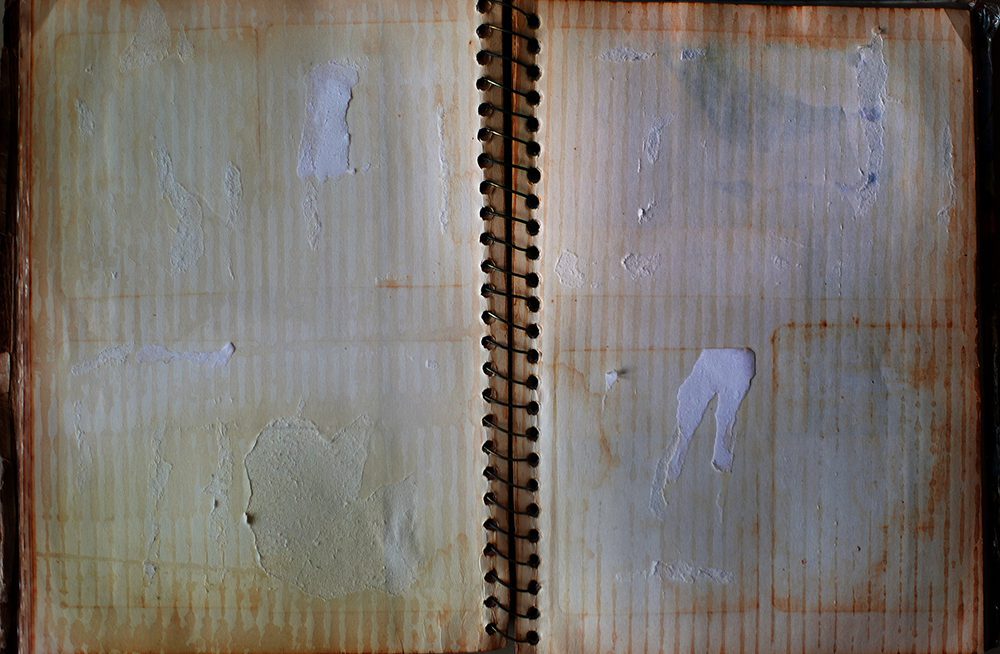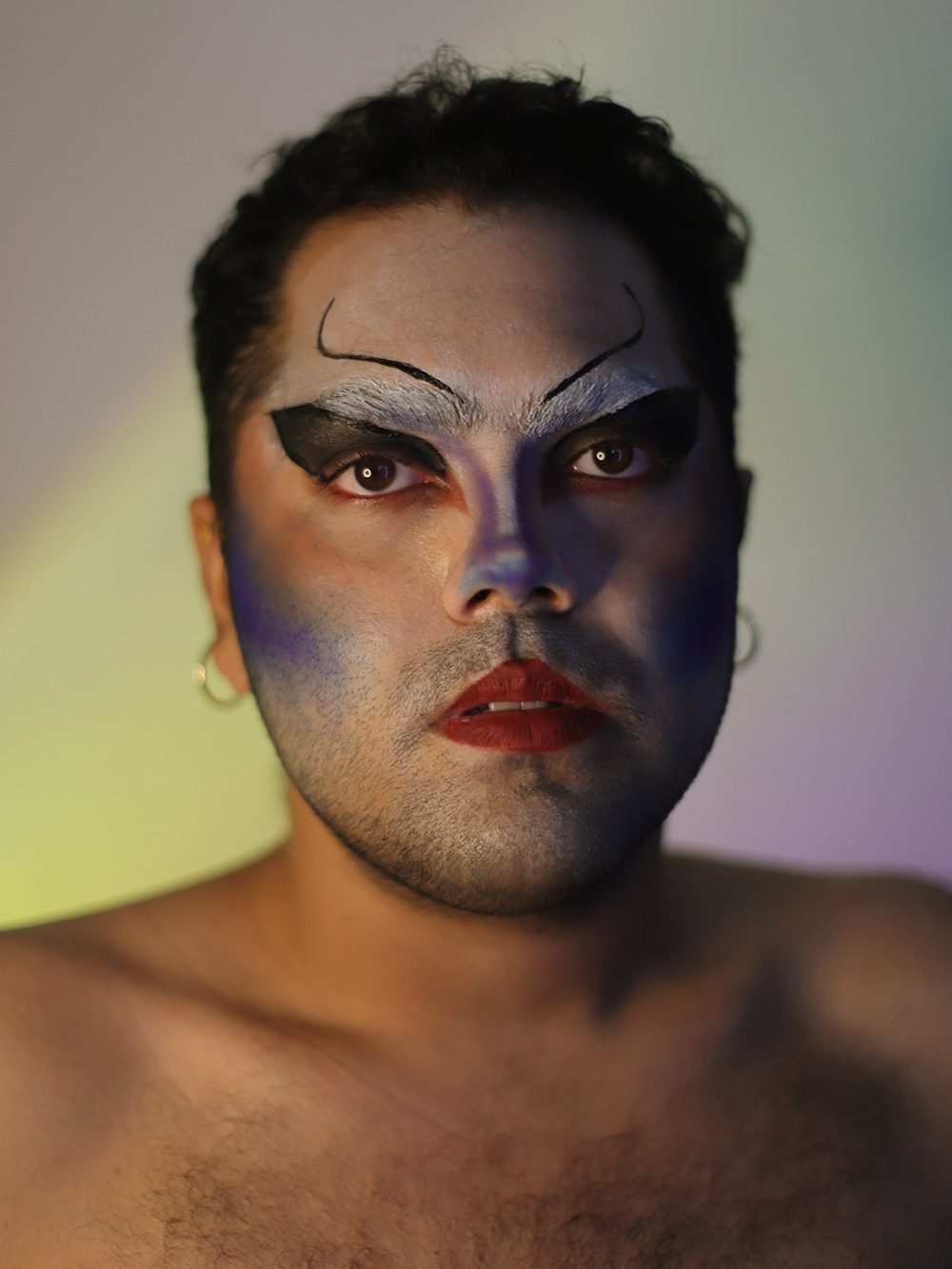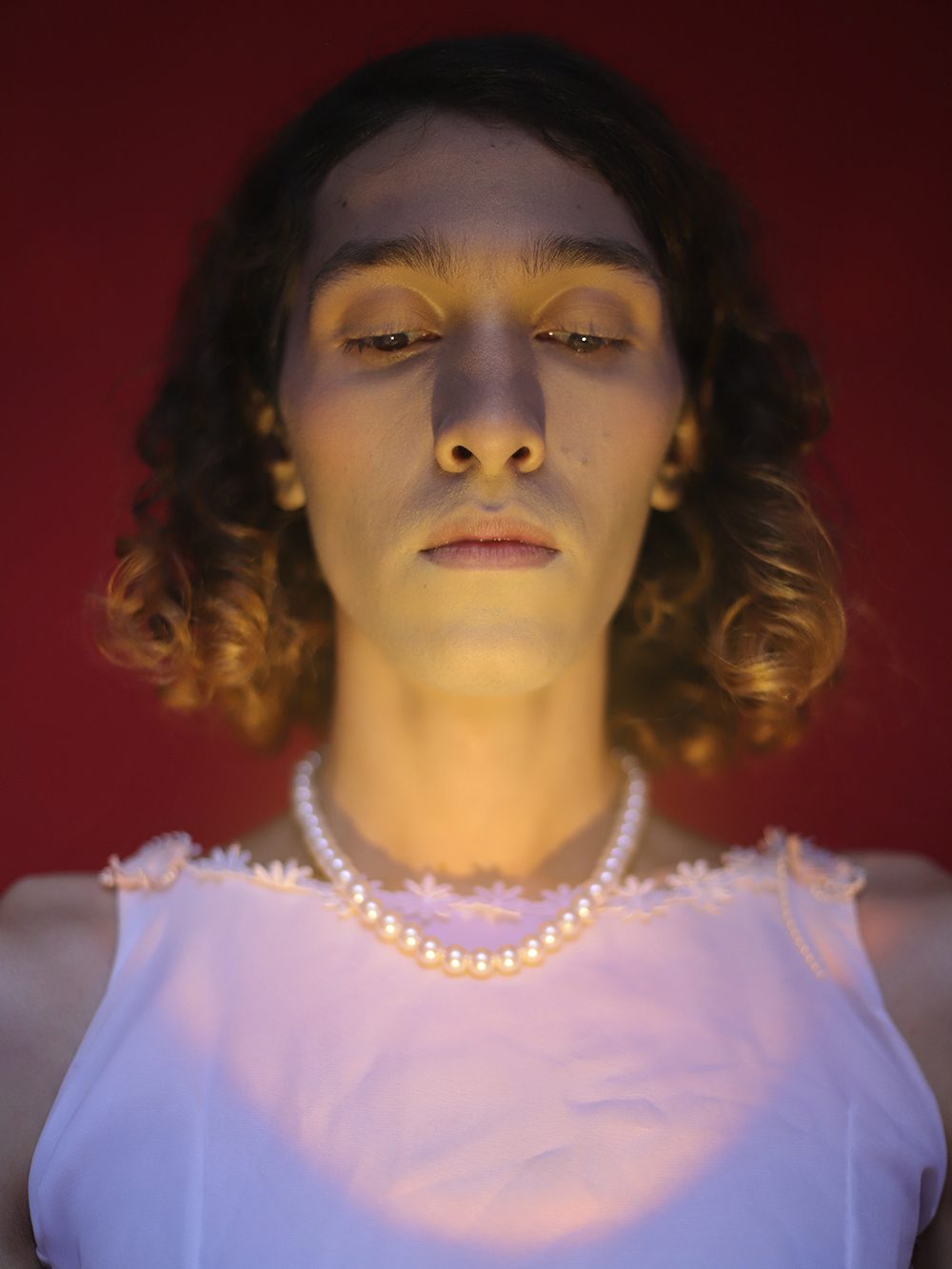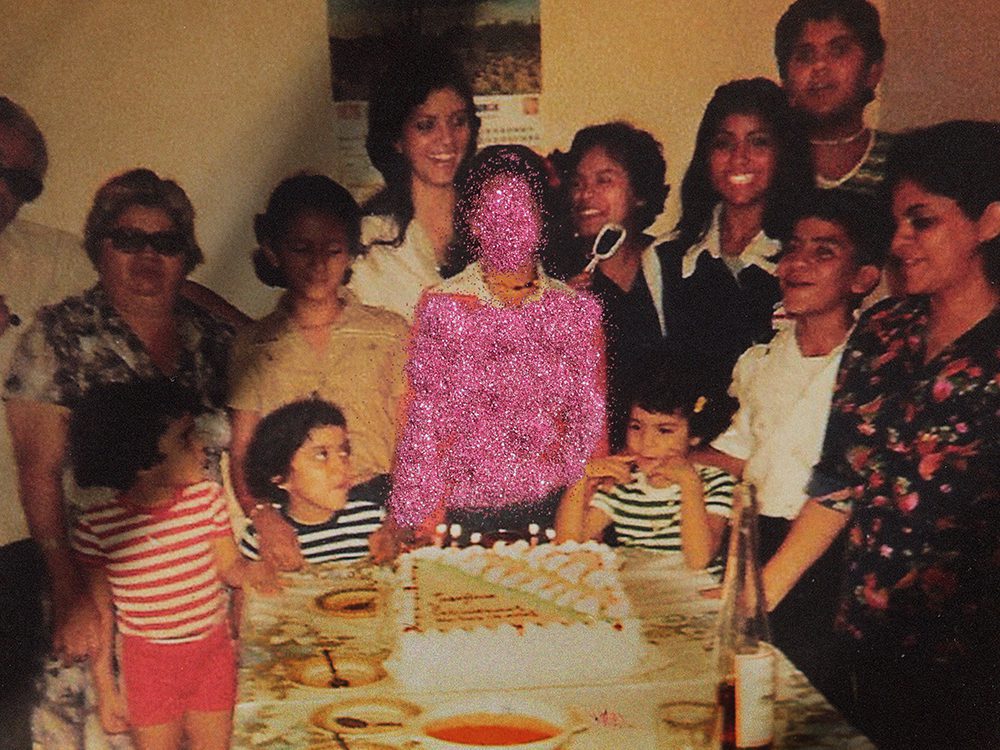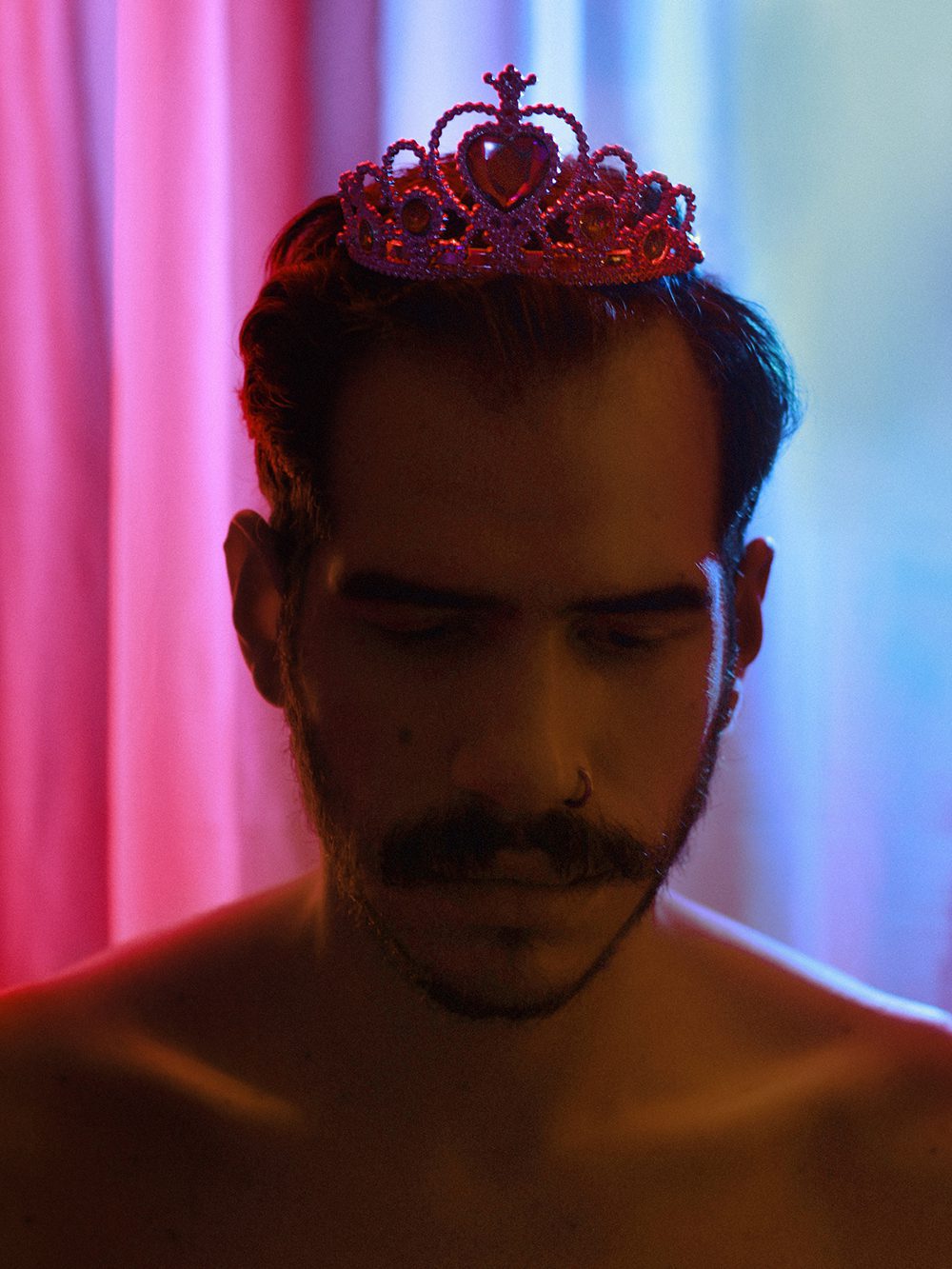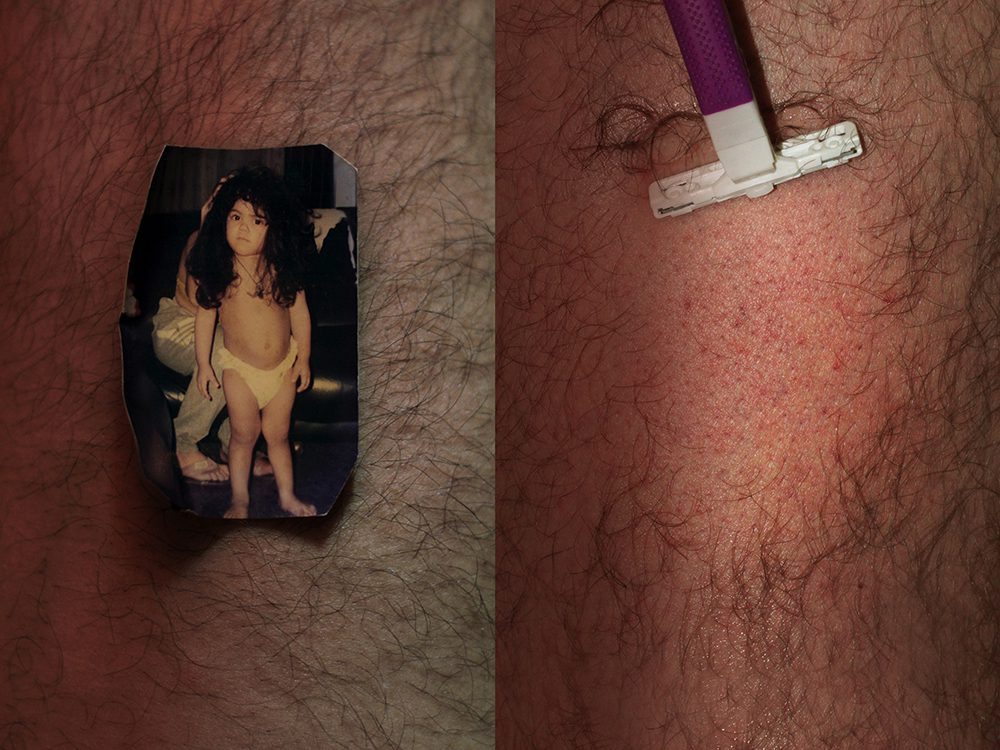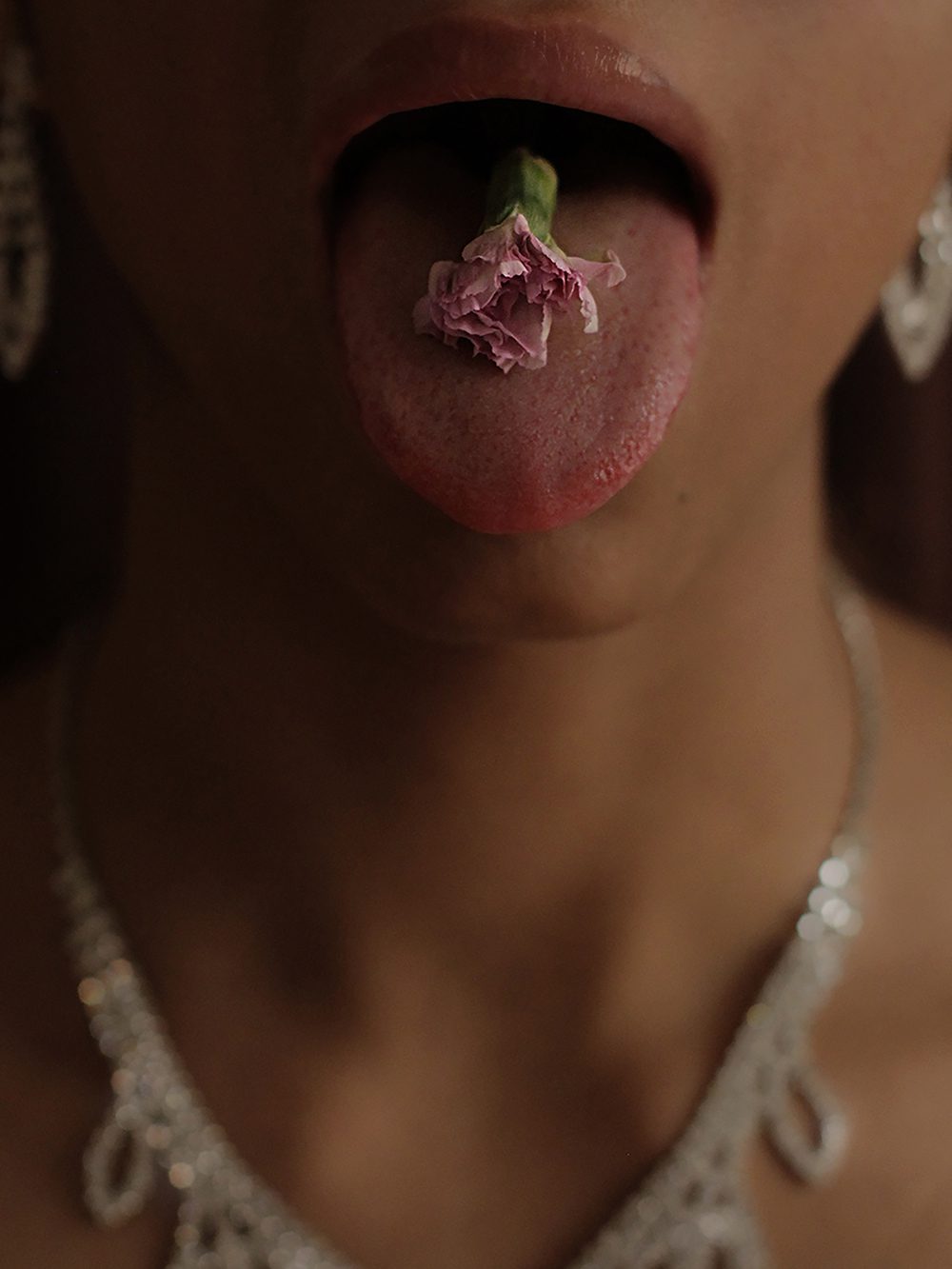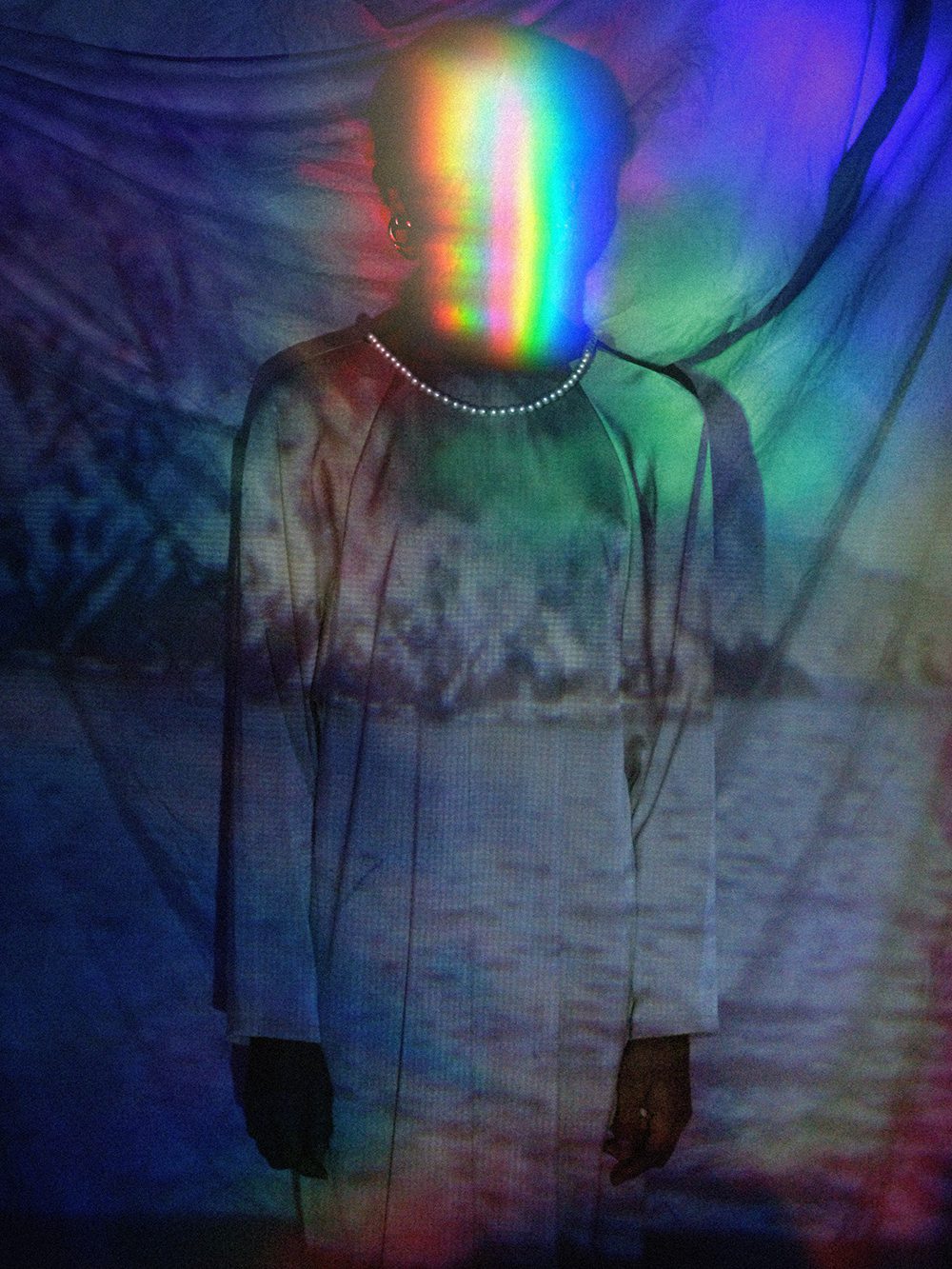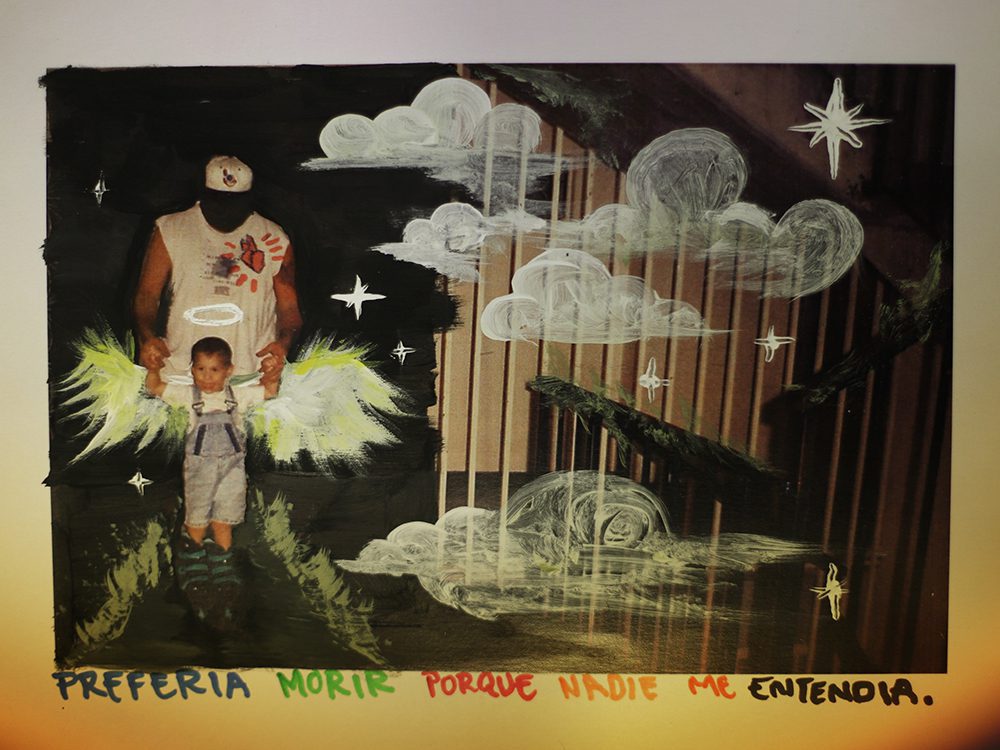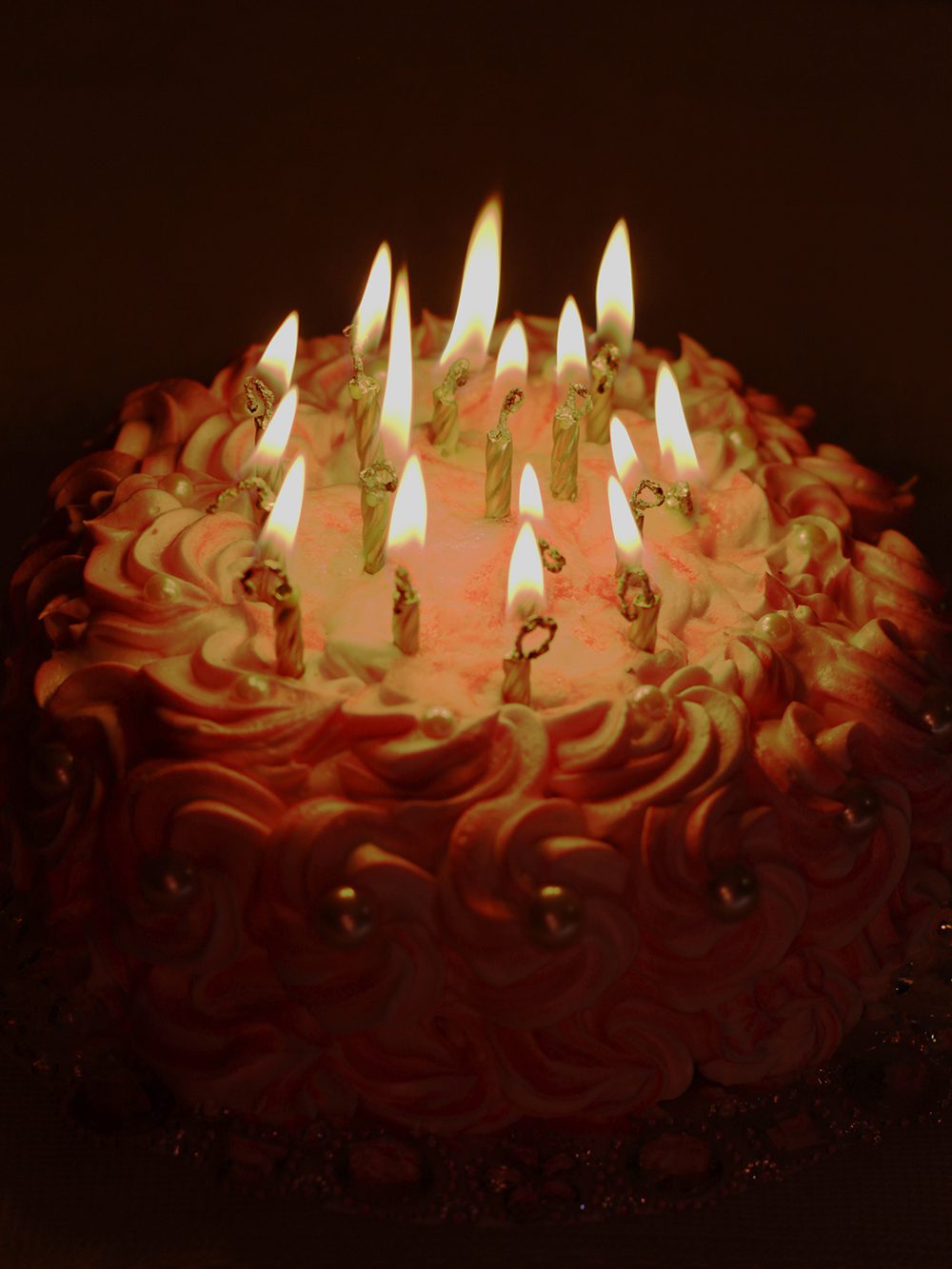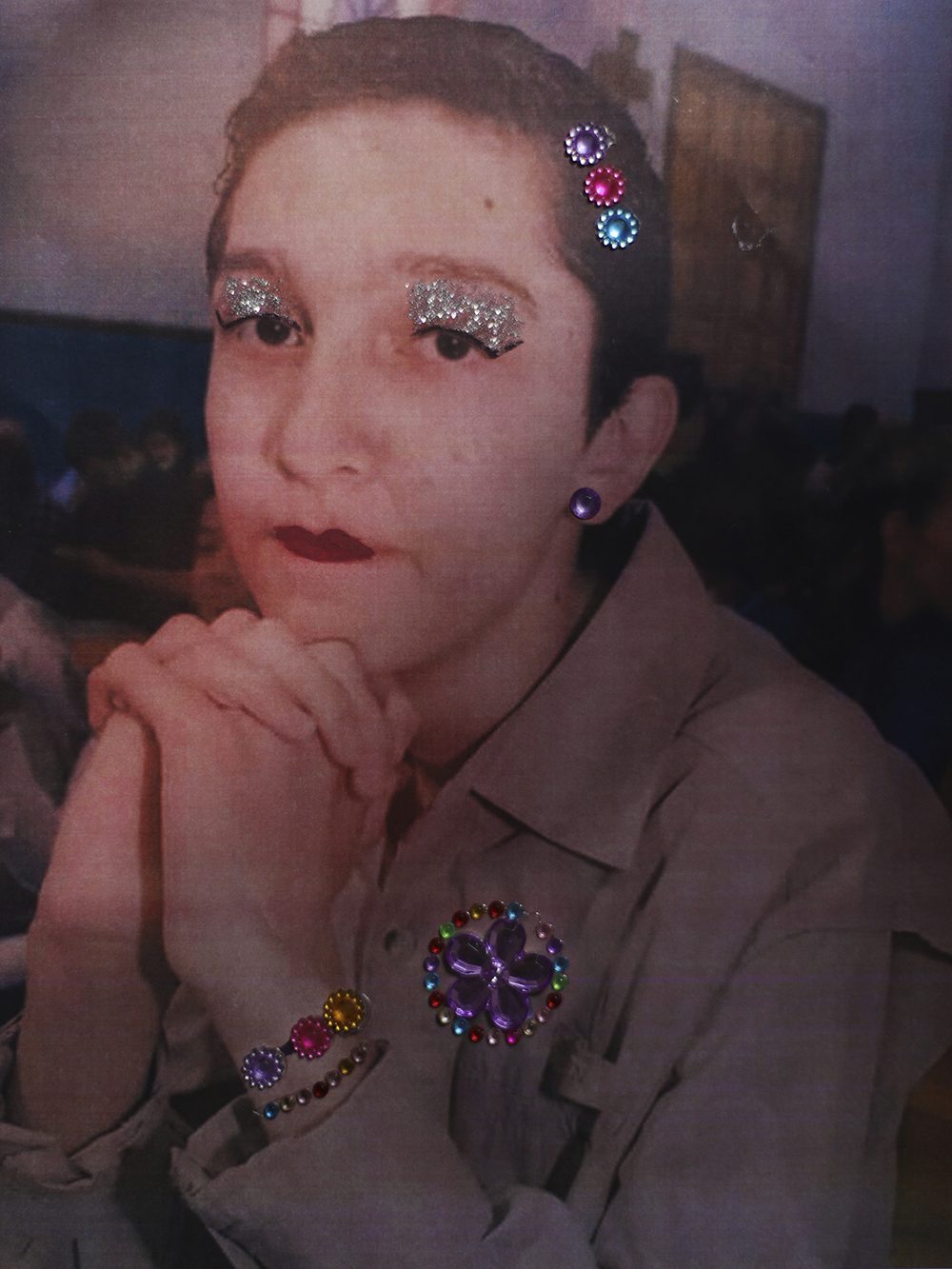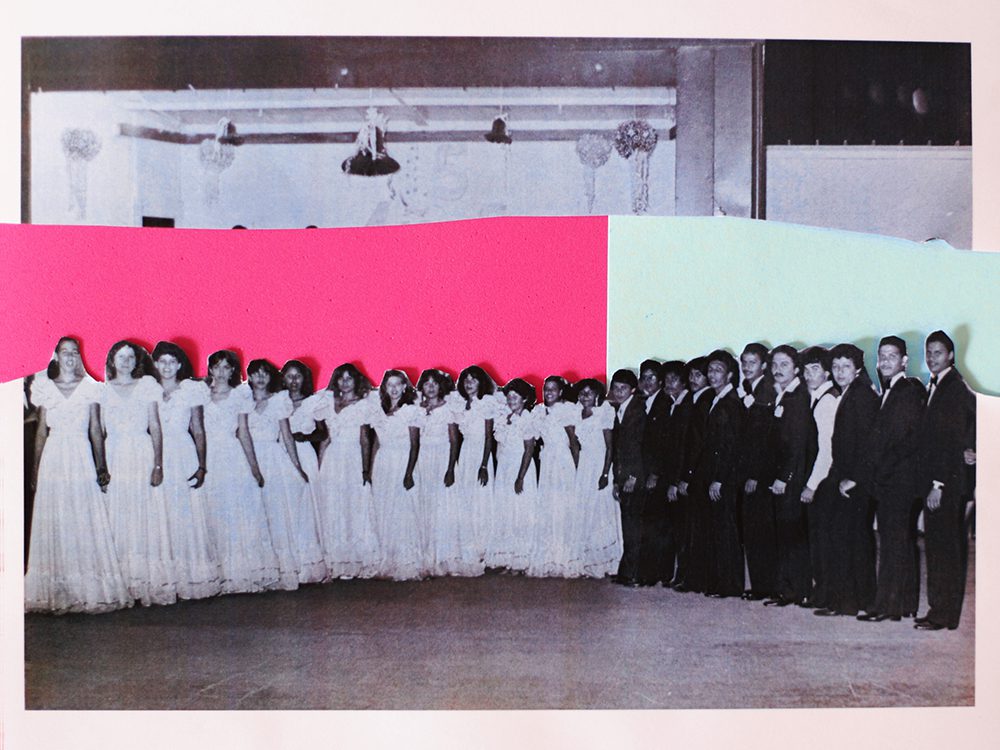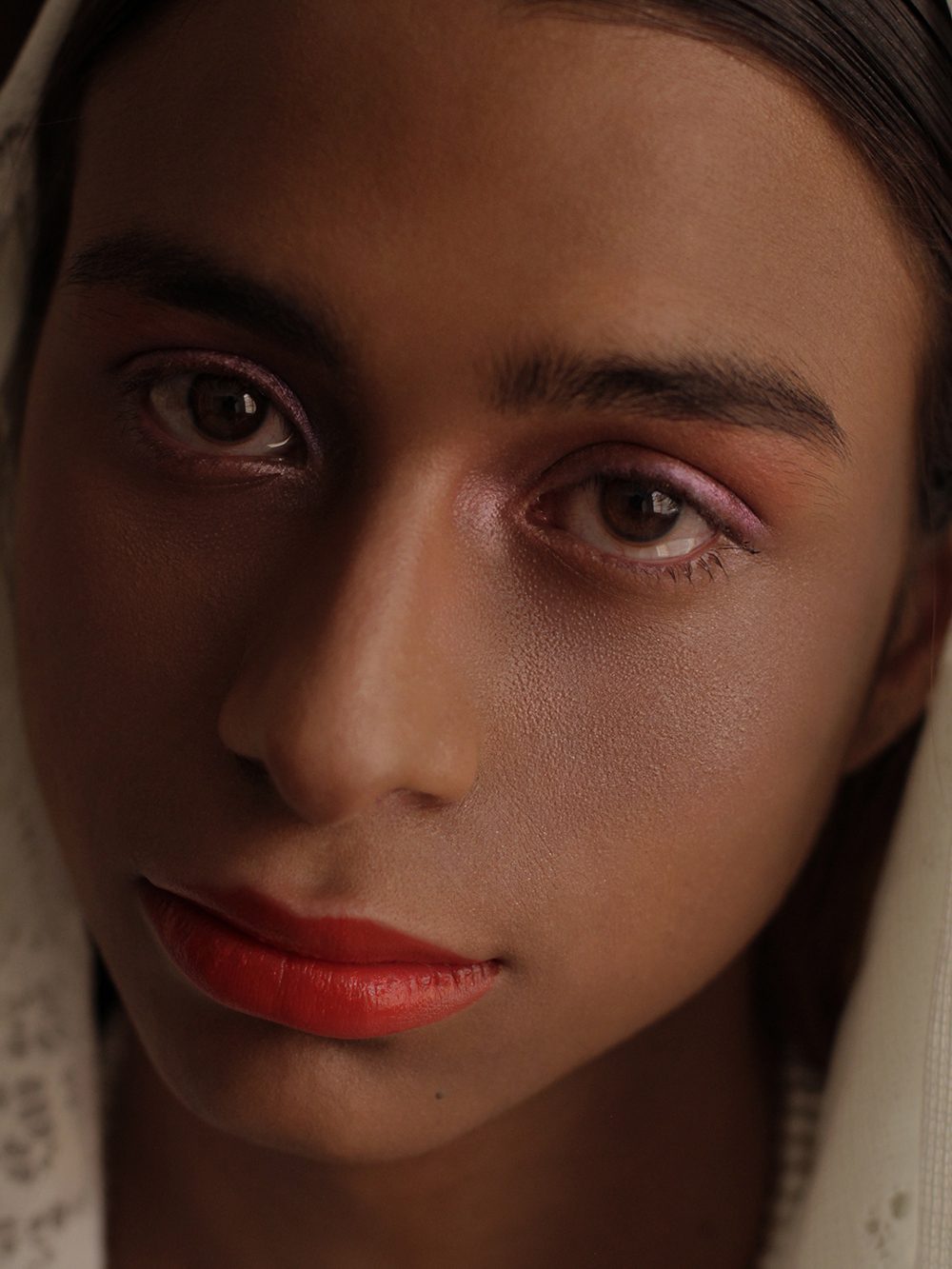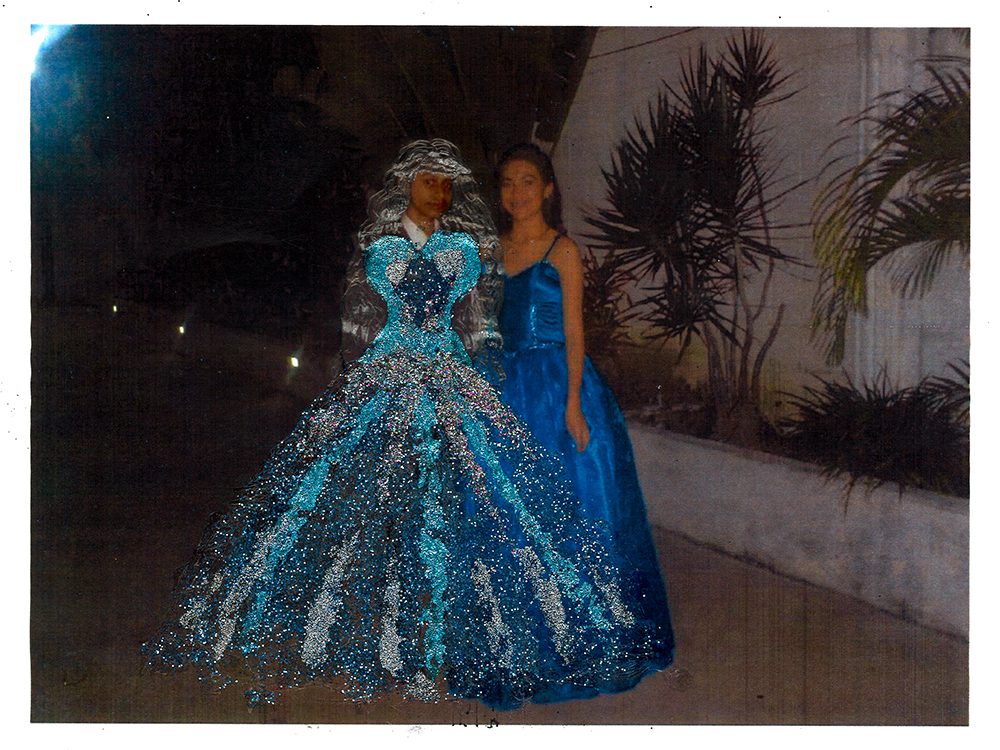 The winner of the Pride Photo Award 2023 in the category Stories is Dead Family by the Venezuelan photographer Andrés Pérez.
This story made an impressive impact on the jury panel for its beautiful yet vulnerable mode of storytelling. The photographer's decision to incorporate multiple stories from various people within the LGBTQIA+ community and implement this heartbreaking, and playful mode of regaining control on one's own history, sense of belonging and identity aligns fully with the intentions of this year's Pride Photo theme.
Project description
Andrés Pérez grew up in a family surrounded by women and lonely motherhood. "I grew up seeing the absence of fatherhood. Men were less than women, but they decided and invoked a blind force. At 12, I began to recognize my diversity. At 18, I experienced my first bereavement: my cousin José committed suicide. My relatives said that Joseito was homosexual and that was why he had decided to take his own life".
Corrective violence and binary violence often do not allow diversity to inhabit the world. In 2013 his mother died and this marked a separation with his family. "I moved away from that home that was both a refuge and a concentration camp. In 2022 I began to revisit the family archive, I understood that I was not in it. I could also say that this person, who is apparently me, was an imposed representation. I started to visit other family files person LGBTQIA+".
His, Aurora's, Osiris', Agnes', and Erick's story all had something in common. The early years of their personal memories do not represent who they are. Every diverse gesture was censored. Most childhoods, trans, non-binary, queer and sex-diverse, they must raise themselves alone, rethink the idea of home, build a chosen family and fight for our rights. All these processes that they live in the LGBTQIA+ community are the biggest proof of "do it yourself".
Dead Family is an investigation that looks at the family archive as a binary historical document that protects heteronormative narratives imposed by patriarchal structures. Diverse identities have no visibility in the action of the "family portrait". This is a work of photographic intervention, but also political.
"It is a naturally collective project that needs the voice and the gaze of our community. This collaborative nature allows each collaborator who opens the pages of his album for us to look at it together, to also intervene his own archives from the premise: What would a more diverse memory look like for the future?" said Andrés.
Author biography
Andrés Pérez (29) is a non-binary artist and self-taught photographer born in Venezuela in 1993. Their art and film studies at the Universidad Central de Venezuela built a sensibility for the image. In 2019 they migrated to Bogota-Colombia and this trip coincided with the decision to start their photographic career.
Their narratives are focused on Venezuelan migration especially LGBTQIA+, identity, gender, queer body and binary violence. They address other themes related to the anti-patriarchal narrative and the deconstruction of the heteronormative with the interest of preserving a more diverse memory.
As a storyteller, they not only feel the need to narrate others, they are also interested in speaking from an intimate and autobiographical place. Their visual language is a mix between portraiture, documentary narratives, fashion and expanded photography. During 2021 they were part of the Semillero Migrante program, a space in which they developed their first project Espectro.
They are currently working on Dead Family, a photographic archive project with a focus on gender and Fish Tank, a project on the clandestine sexuality of normative men. Fellow in CAMPO (2021) and Creadores de imágenes (2022). Their work has been exhibited in: Salón Nacional de la coexistencia 2021 (Venezuela), Encuentro Fotográfico de Santander (Colombia), Organización Nelson Garrido (Venezuela), Vist Projects (LATAM) and National Museum of Photography (Norway).