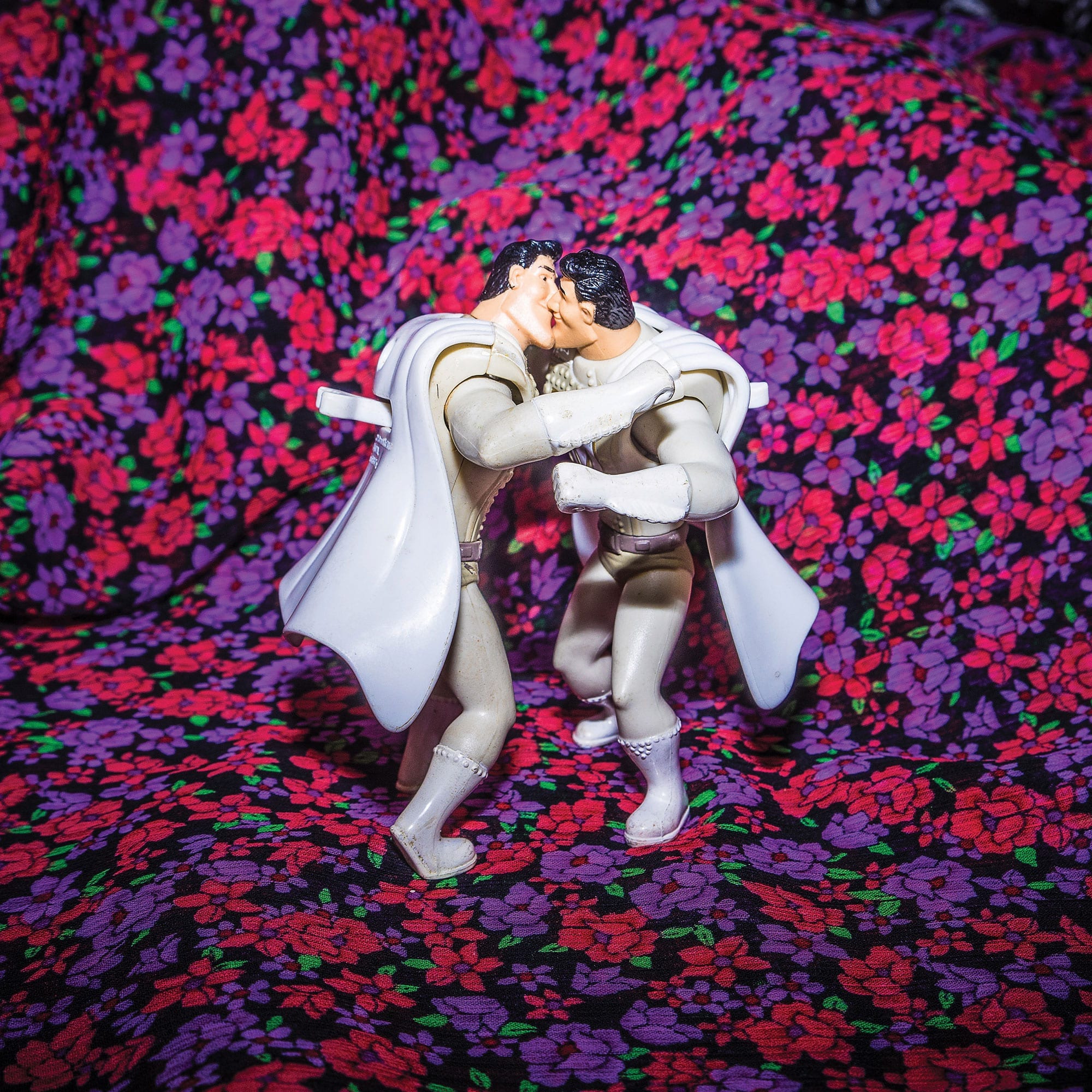 PLAY TOY has originated in the magazine, Playboy, of which B was replaced by T.
I created gay bed scenes with various toys and took pictures of them. Kids play with toys and fuel their own imagination.
Adults are still such a big fan of character figures in cartoons or hero movies.
I combined ordinary or obvious male characters and tried making familiar and, simultaneously, sexual atmosphere on my works.
Also, contrasting naïve faces of kid's characters with furious looks of the figures from fight or battle scenes, I tried to add the ironic tone to the romantic scenes that I created.