LGBT Pride Bans in Istanbul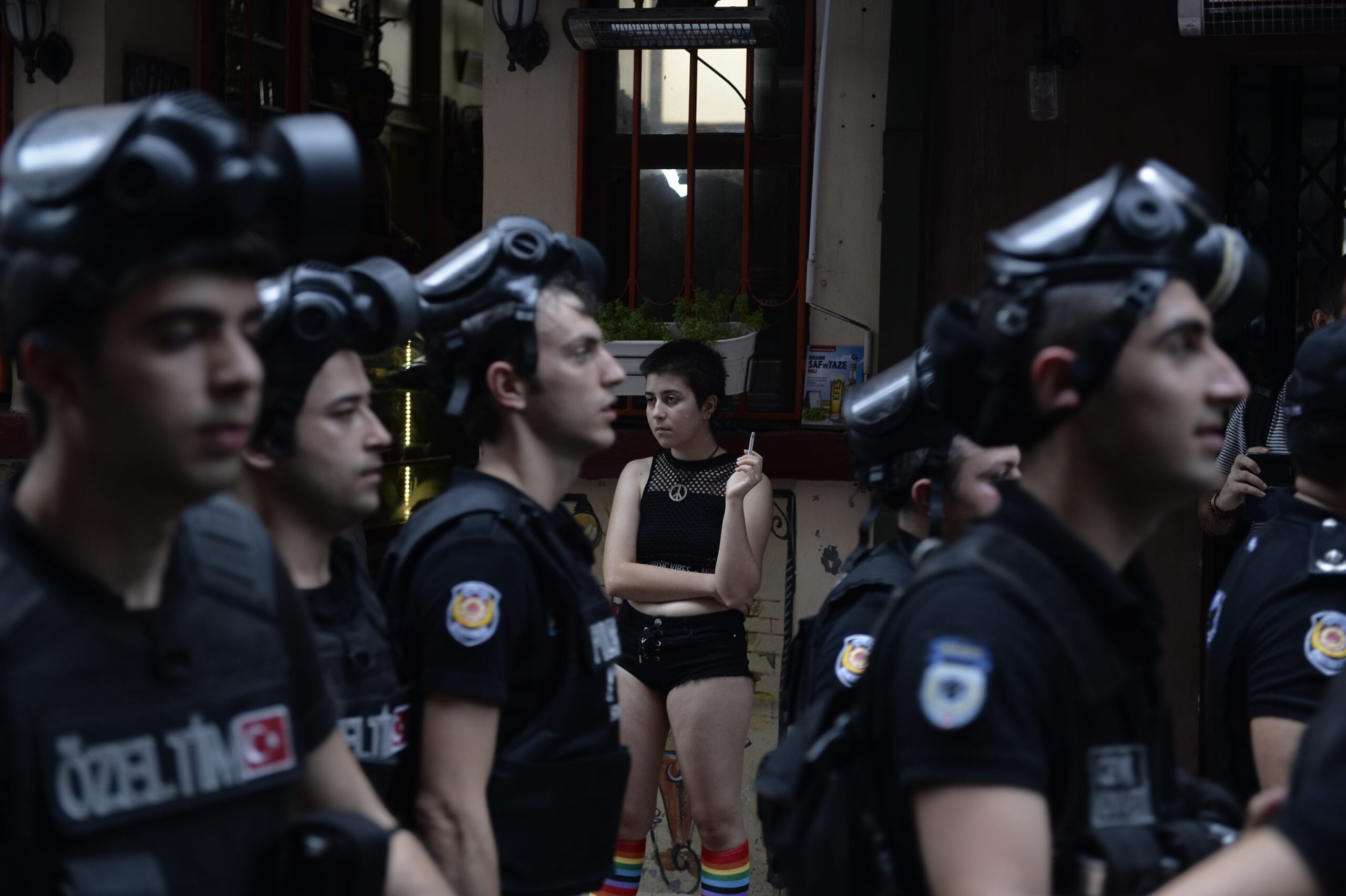 The photo shows a young woman in rainbow stockings standing in the street while the riot police march past.
The Istanbul Gay Pride march, which had been planned for Sunday June 26, 2016, was banned because of 'security concerns'.
Protesters turned up despite the ban and spread out in small groups, being visible in this way rather than in a march.
Police dispersed protesters using tear gas and rubber bullets