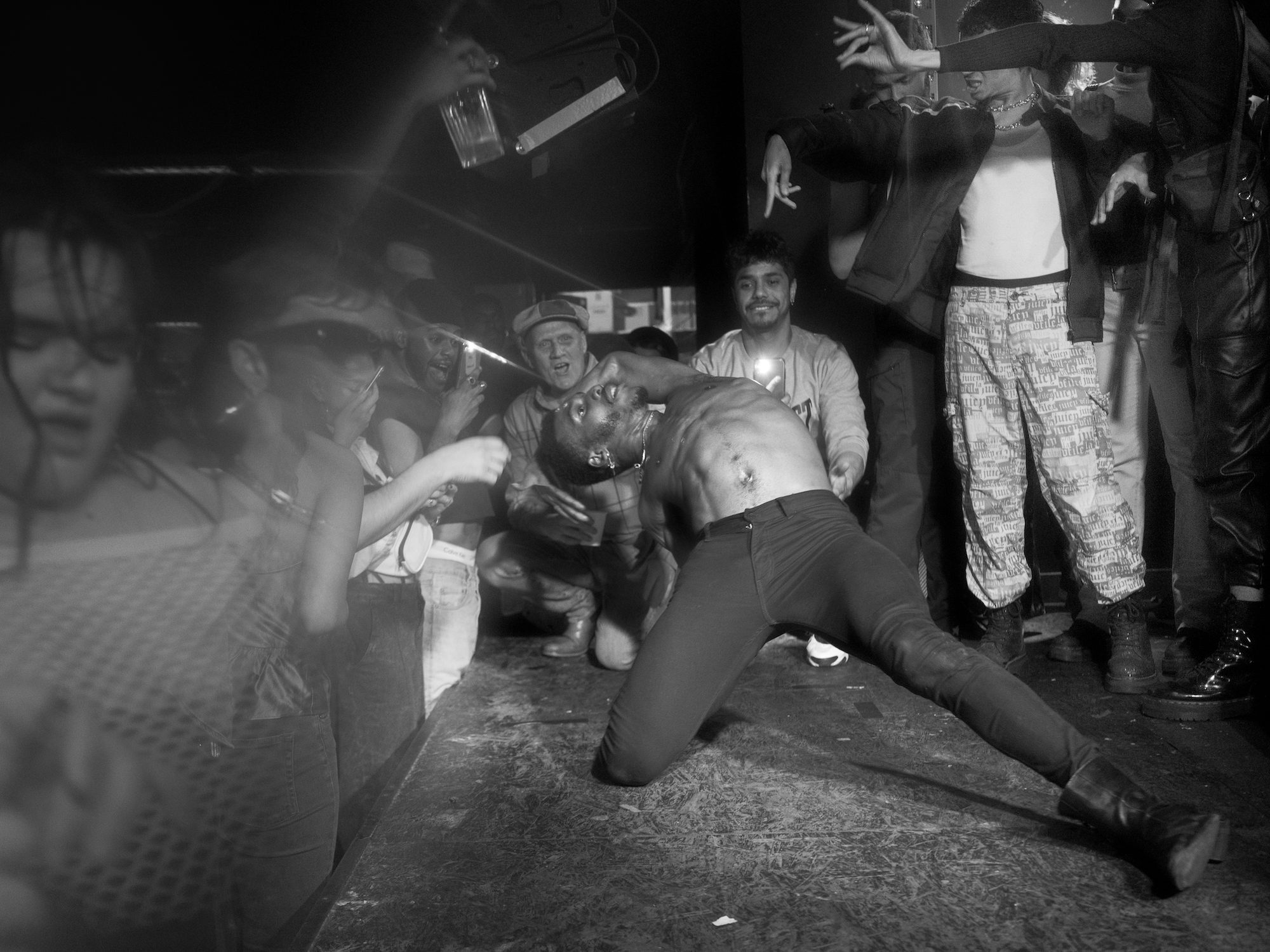 Sinds 4 jaar vinden de meest in het oog springende queer parties in Parijs plaats in de buitenwijken van de hoofdstad, in een enigszins vervallen bar genaamd "Le Chinois". De organisatoren van deze uitzinnige feesten vormen een mix van persoonlijkheden, sexualiteiten en gender identiteiten in een Caribische carnavaleske geest. Het collectief noemt zichzelf: La Creole.
photographer website
selbert.adrien@gmail.com
Instagram
La Creole, symbolisch vernoemd naar de rijke en levendige culturen van West-Indië, brengt onvergetelijke avonden waar voguing, techno en soundsystem culture worden samengebracht. Een open en inclusieve geest wordt in elk opzicht aangemoedigd, door de levendige mix van West-Indische dans- en muziekgenres, en een indrukwekkende bonte verzameling van kledingstijlen en persoonlijke expressie.
La Creole herinnert Frankrijk aan de diversiteit van zijn kinderen. Het biedt een gevoel van vrijheid voor een generatie LHBTQIA+'ers die afstammen van families die uit de voormalige Franse koloniën zijn geëmigreerd en die niet altijd worden geaccepteerd om wie ze zijn. Le Creole biedt een veilige plek waar deze jongeren kunnen dansen en genieten zonder angst voor pesterijen.
Over de fotograaf
Adrien Selbert is fotograaf, filmmaker, multimedia-editor, geboren in 1985, lid van Agence VU' sinds 2017, gevestigd in Parijs (Frankrijk).
Afgestudeerd aan de Beaux-Arts de Nantes en de Arts Décoratifs de Paris, overwint Adrien Selbert de conventionele grenzen die door beelden worden opgelegd om de hedendaagse wereld, zijn jeugd en diversiteit te tonen, in een gevoelige verhouding tot tijd en inhoud.
In 2005, op twintigjarige leeftijd, ontdekt hij Bosnië, een land dat "in zijn gezicht sprong" en dat hij sindsdien documenteert. In 2010 regisseert hij samen met Aude Léa Rapin "Nino's Place": deze 52 minuten durende documentaire, bekroond als Beste Grote Reportage op het Internationaal Filmfestival van Genève, gaat over de onvermoeibare strijd van een moeder om het lichaam van haar dode zoon Nino terug te vinden, een radiojournalist die verdween tijdens de eerste dagen van de inname van Srebrenica in 1995.
Naast zijn persoonlijk werk, in de Balkan, maar ook in Frankrijk met onder meer "Prince Jordan", een fictie die hij in 2019 regisseert over jongeren die een ramp moeten trotseren, stelt Adrien Selbert zijn documentaire kennis en de eigenheid van zijn artistieke visie ten dienste van de pers (Libération, Télérama, Néon, …), de culturele wereld (muzieklabels, theater- en dansgezelschappen, …), bedrijven (mode en luxe, …) of instellingen (middelbare scholen, …).
Zijn werk wordt regelmatig tentoongesteld en gepubliceerd, en is onderscheiden met talrijke prijzen en beurzen (Best Grand Reportage Award van de FIFDH, Prix Maison Blanche de la Photographie Contemporaine, de Freelens International Award for New Writings, MENTOR Jury Award, Emerging Talent Awards van LensCulture, beurs ter ondersteuning van hedendaagse documentaire fotografie van de CNAP, Multimediasubsidie van de SCAM, enz.)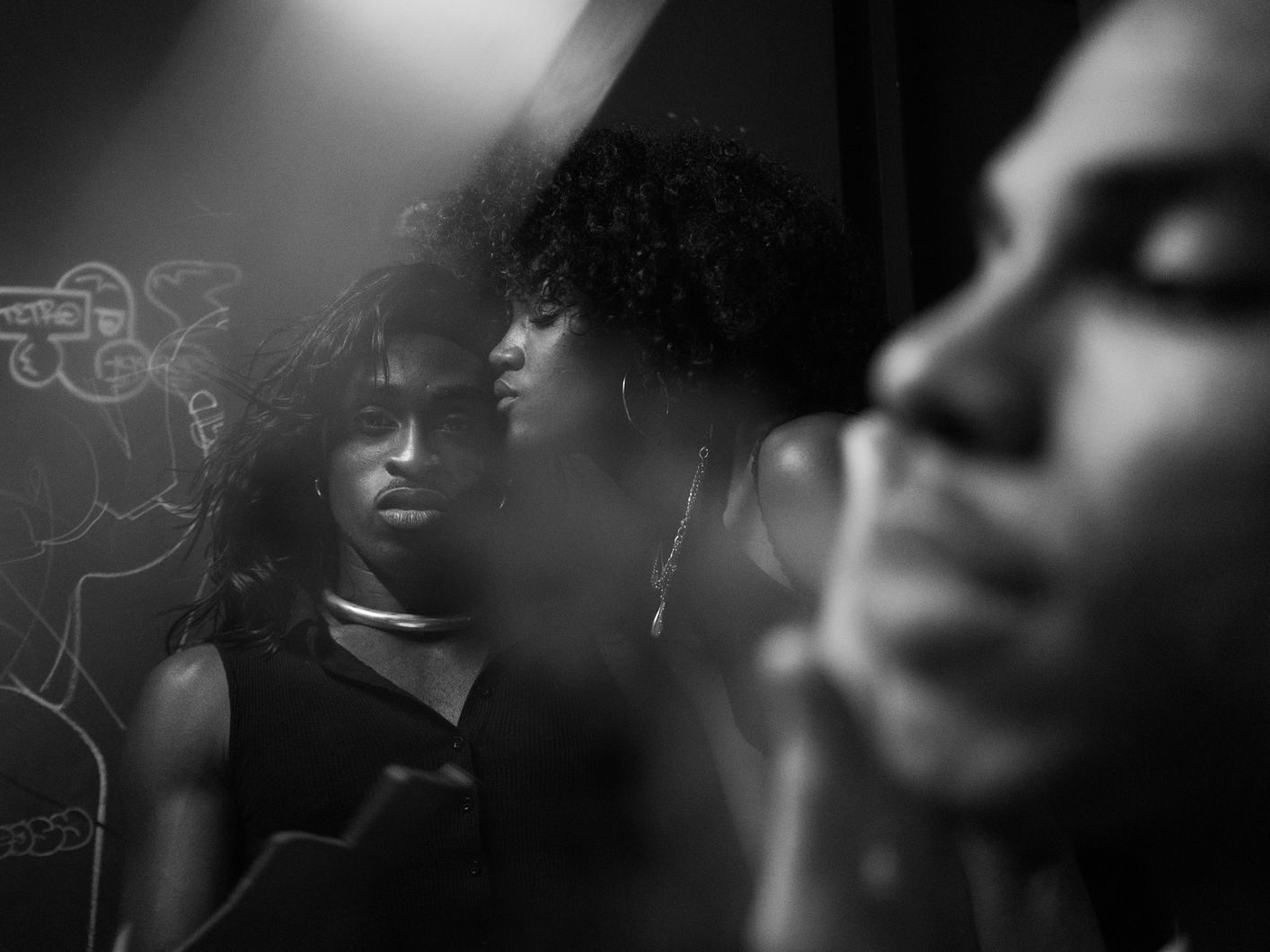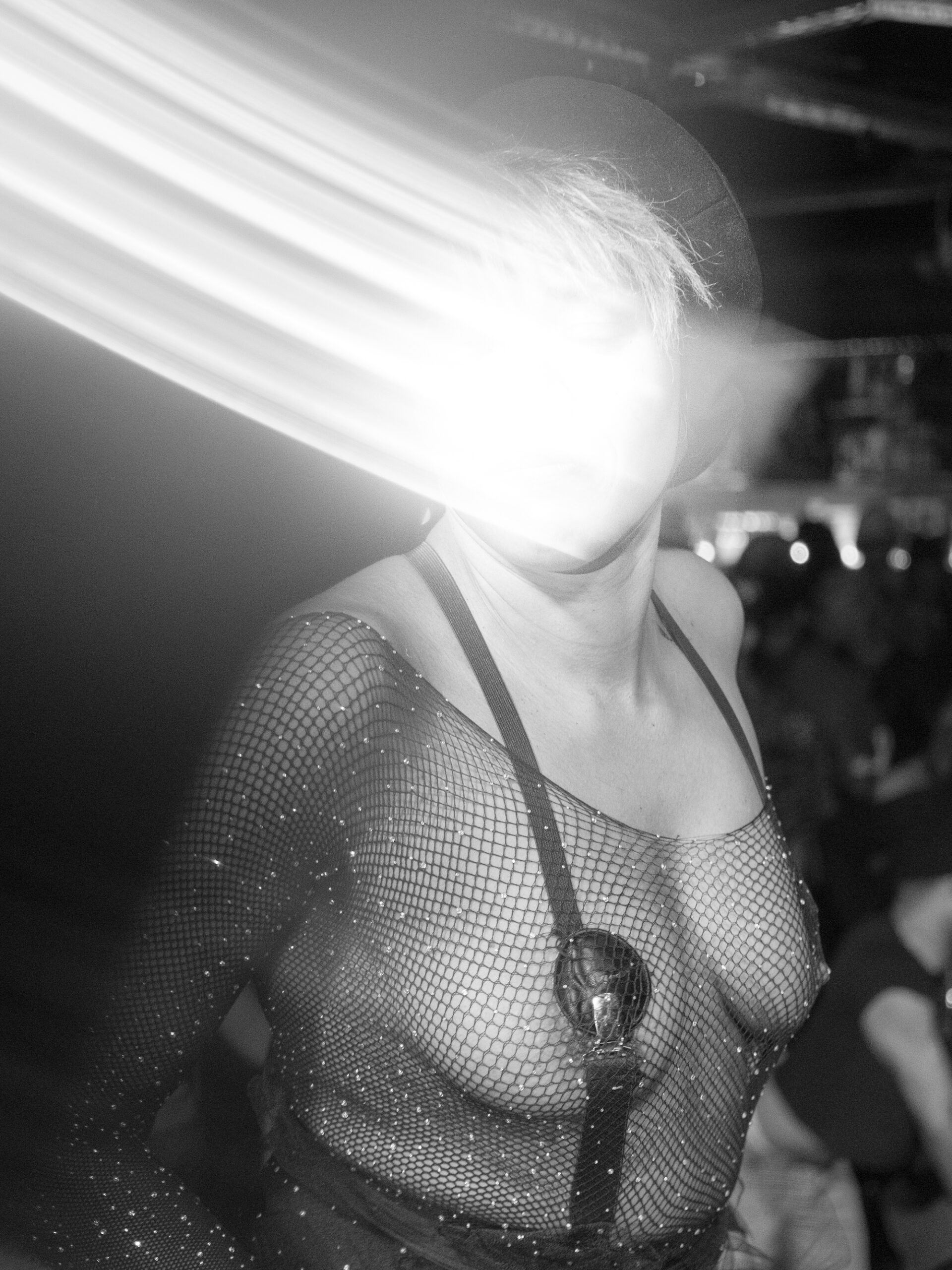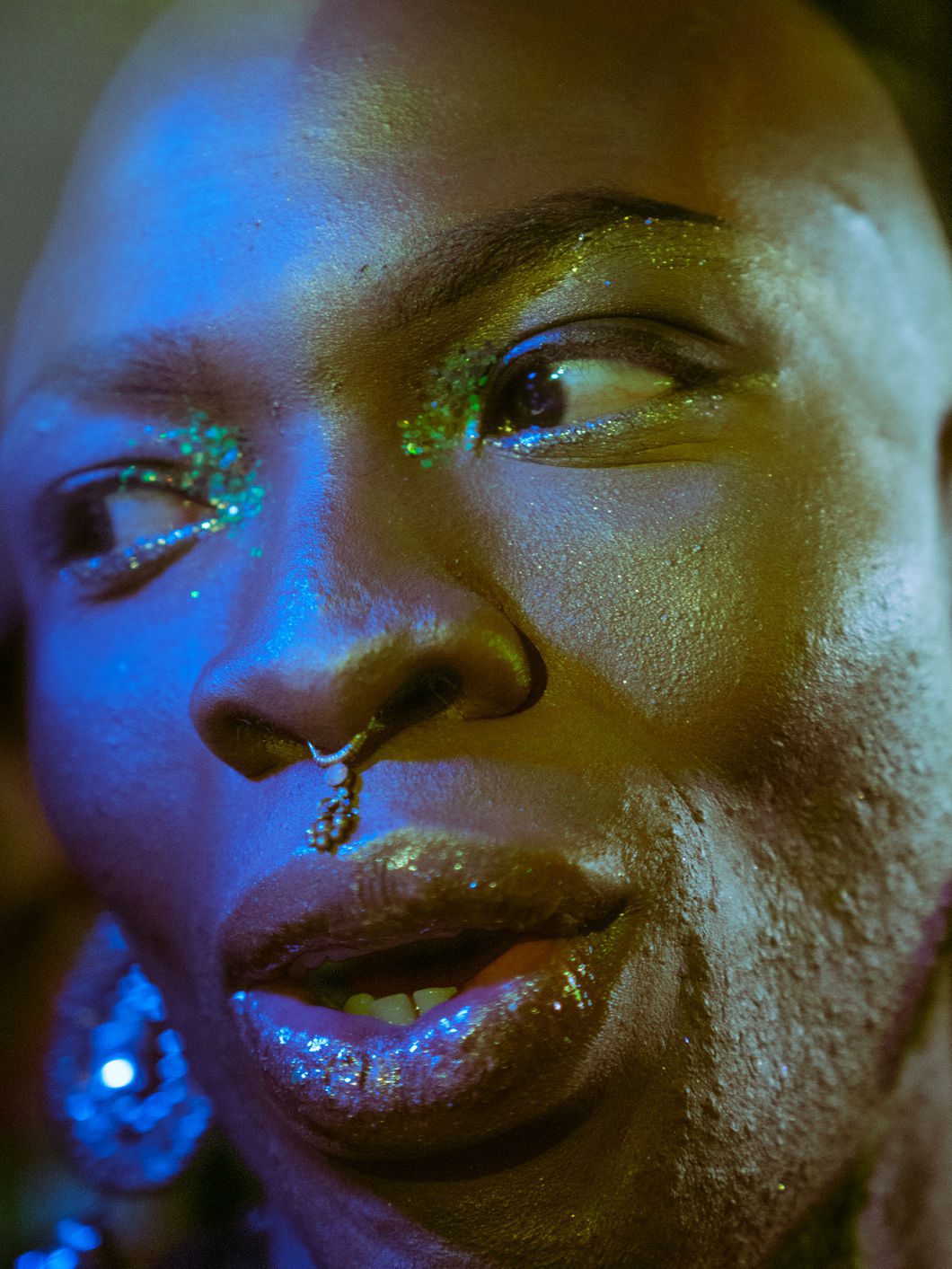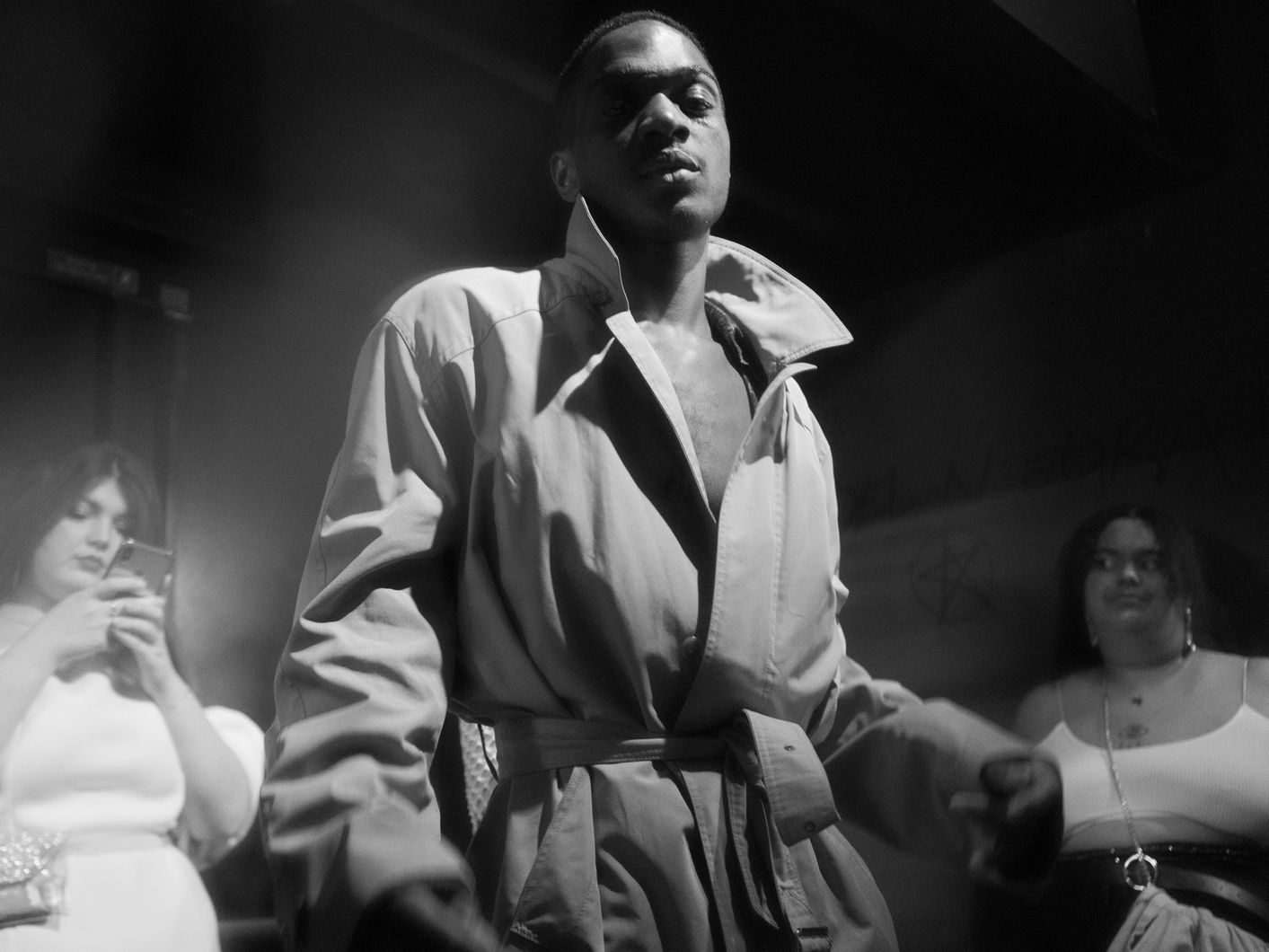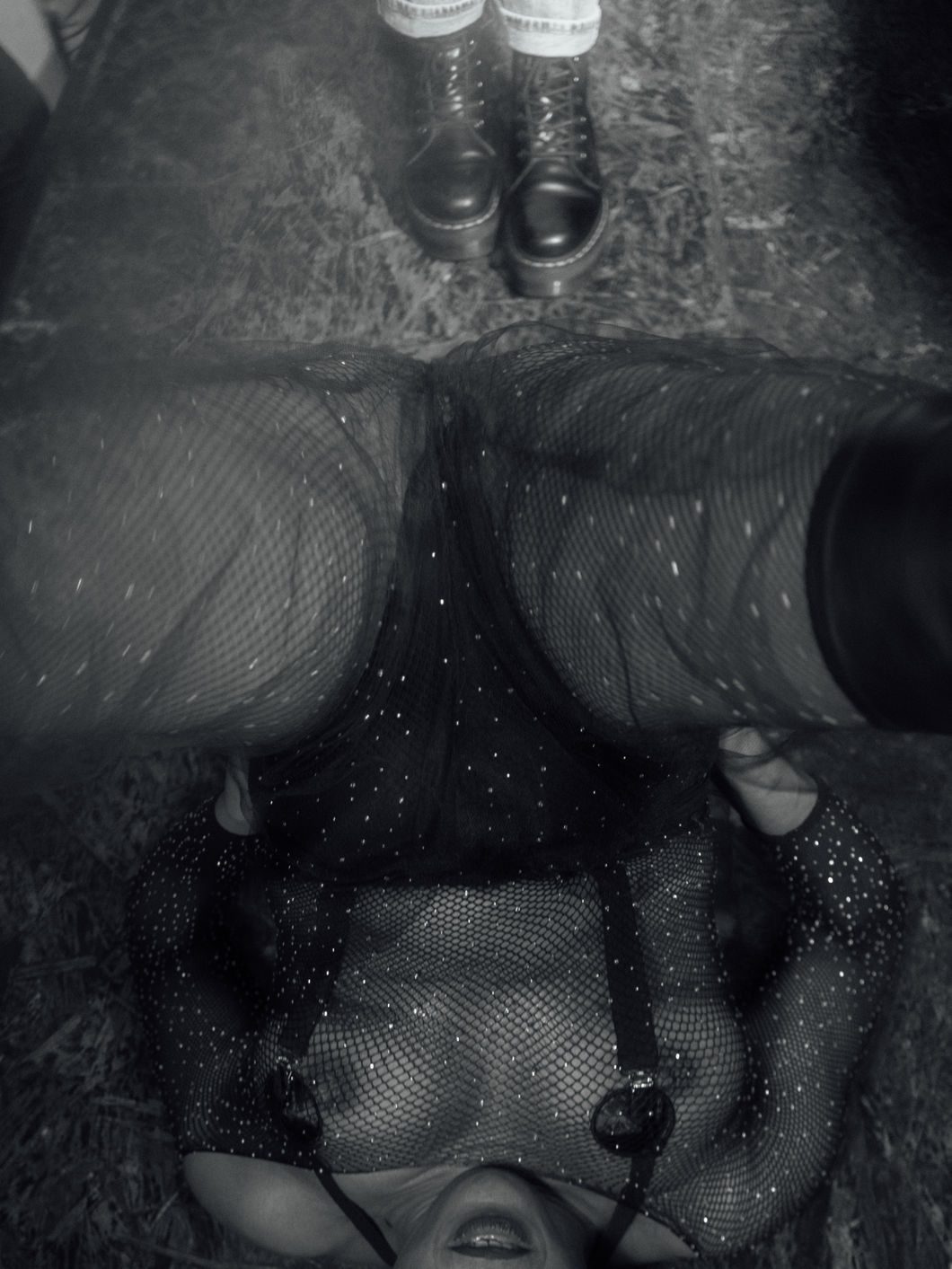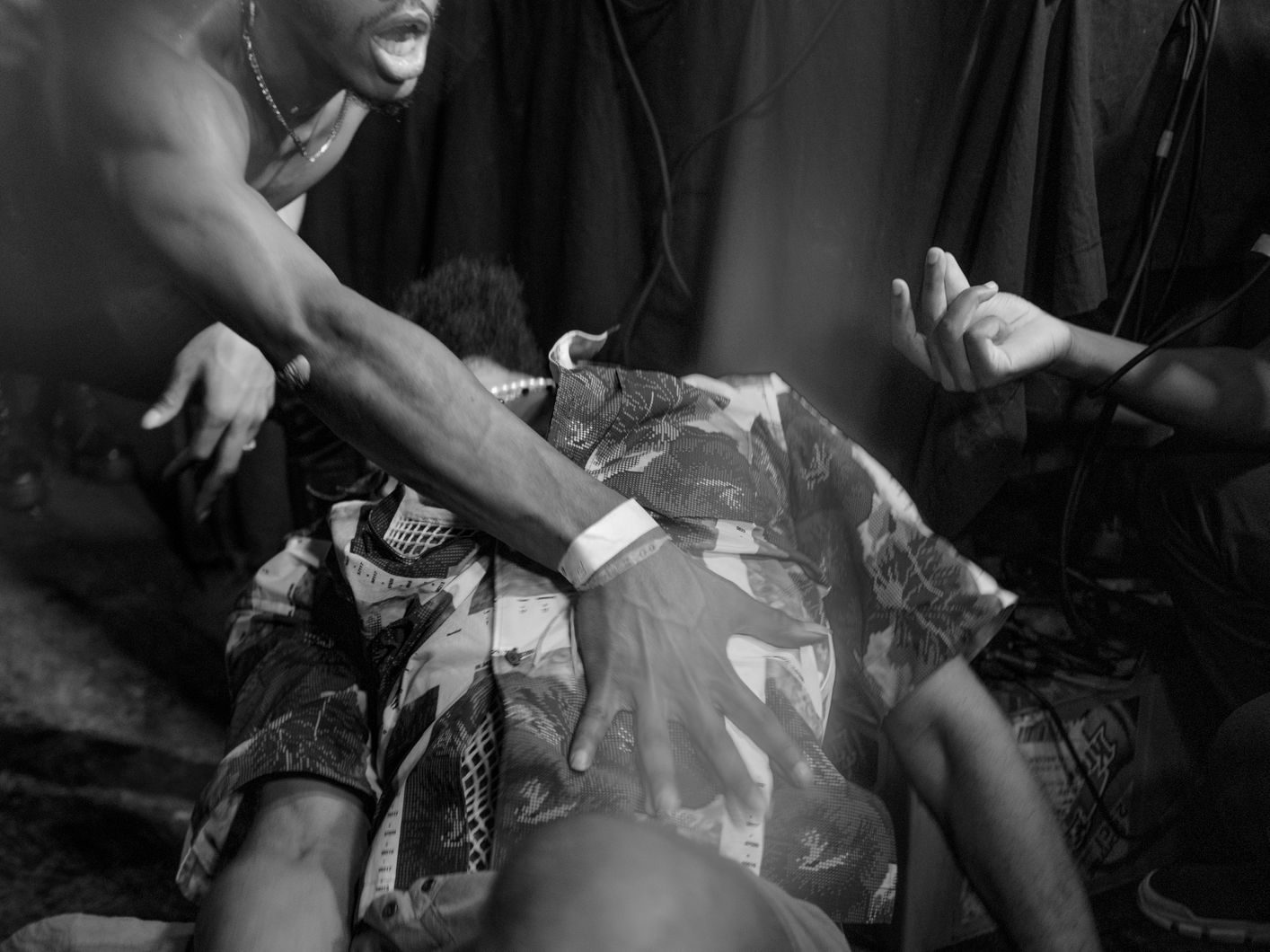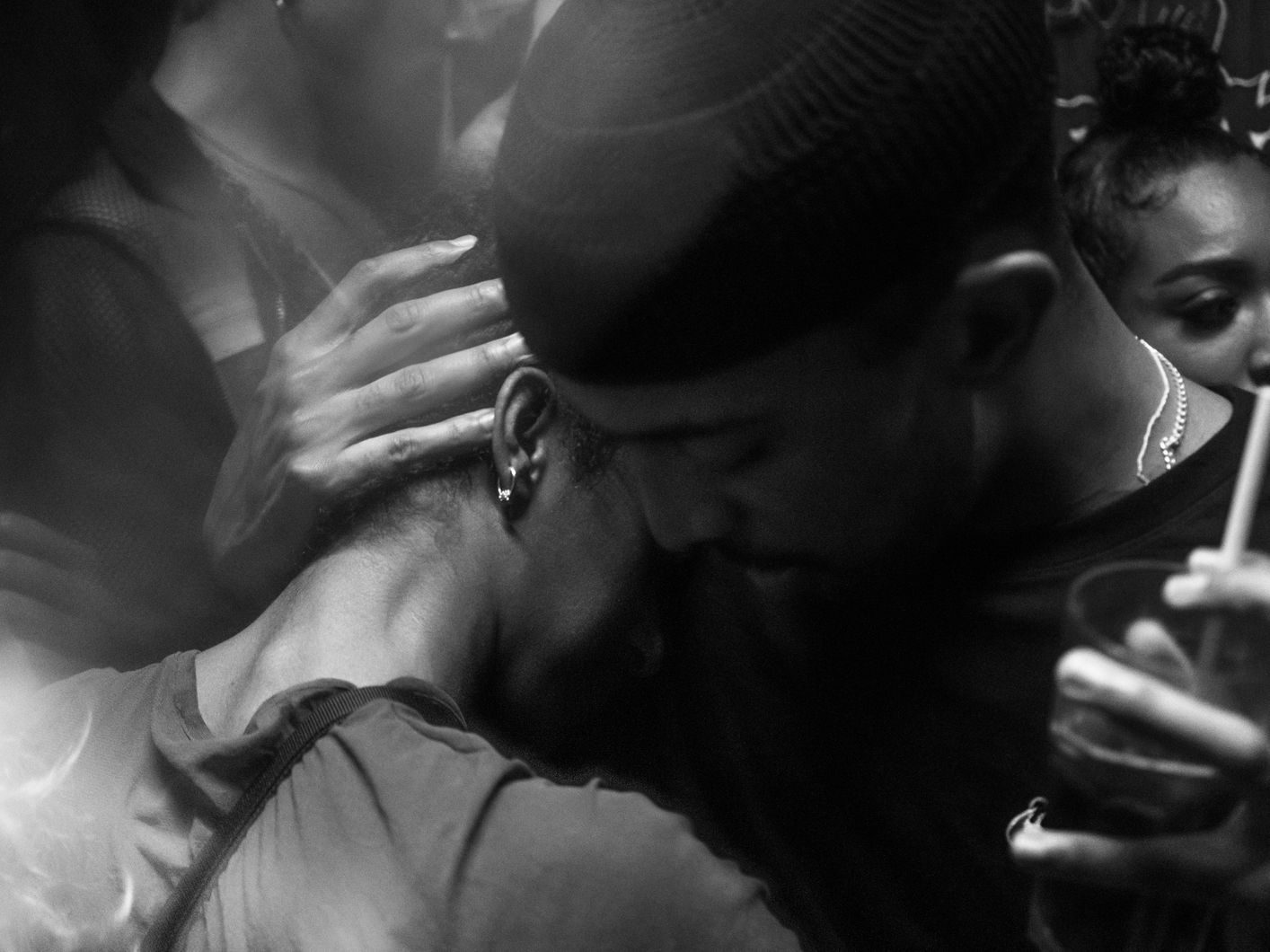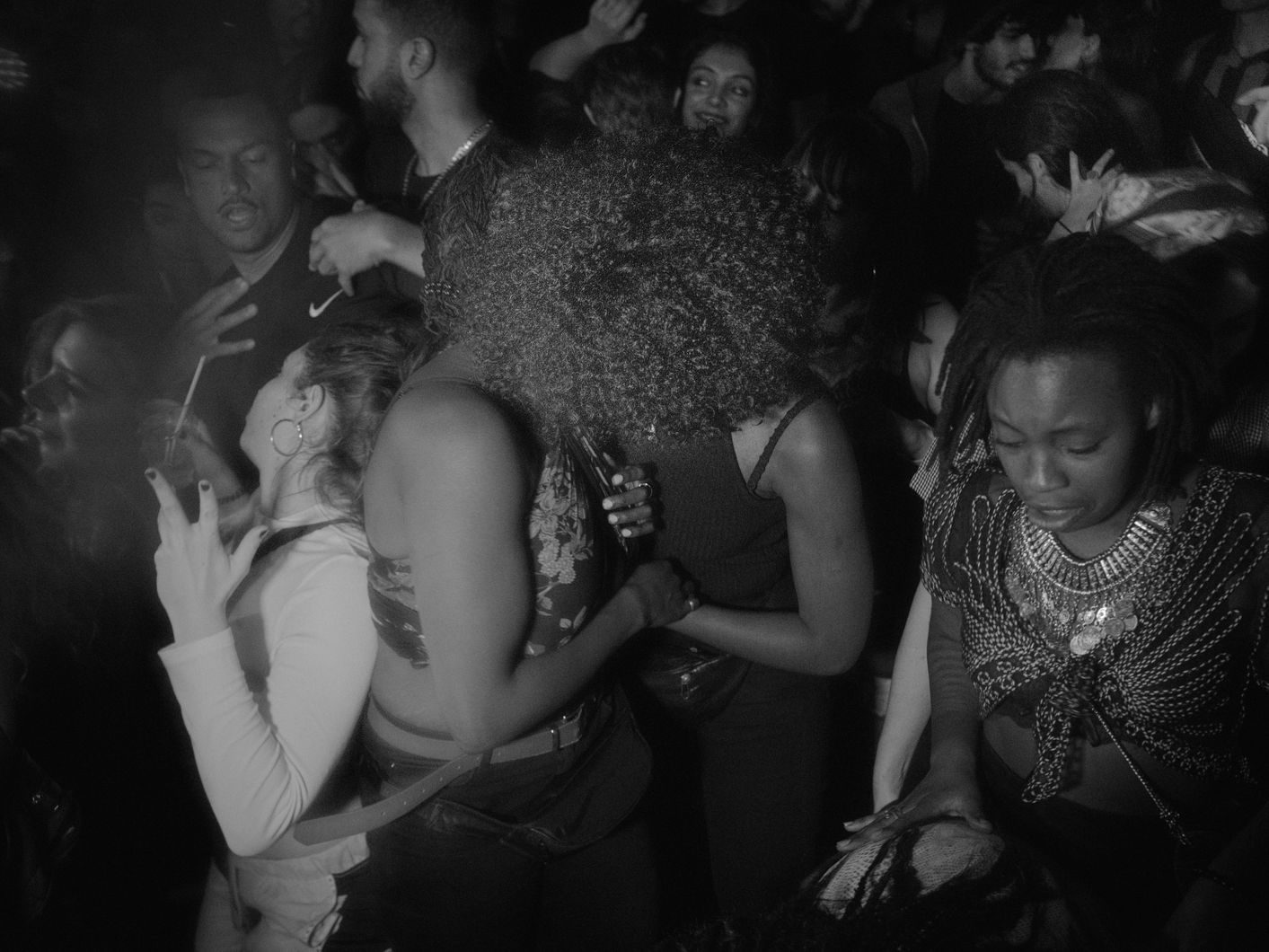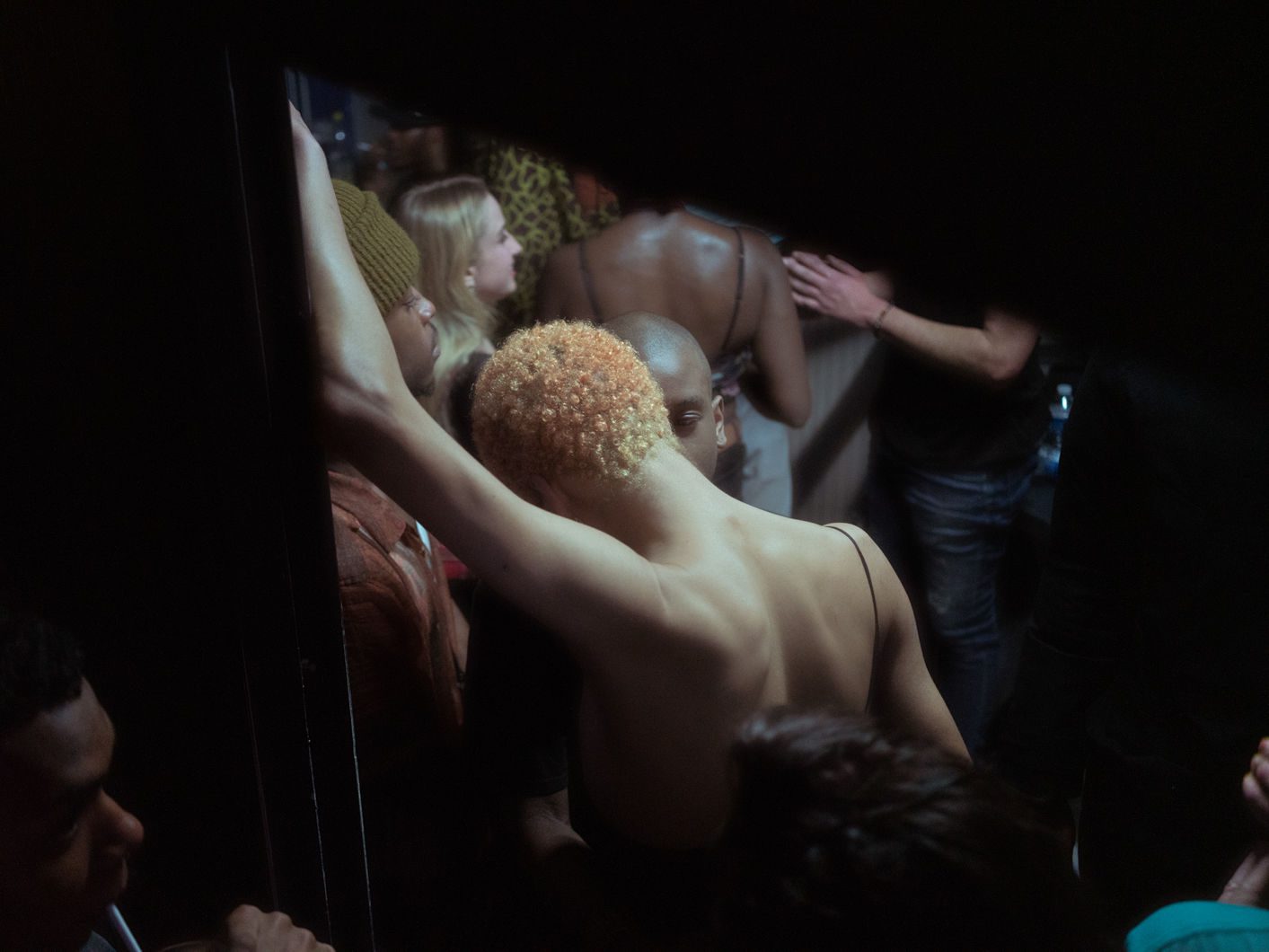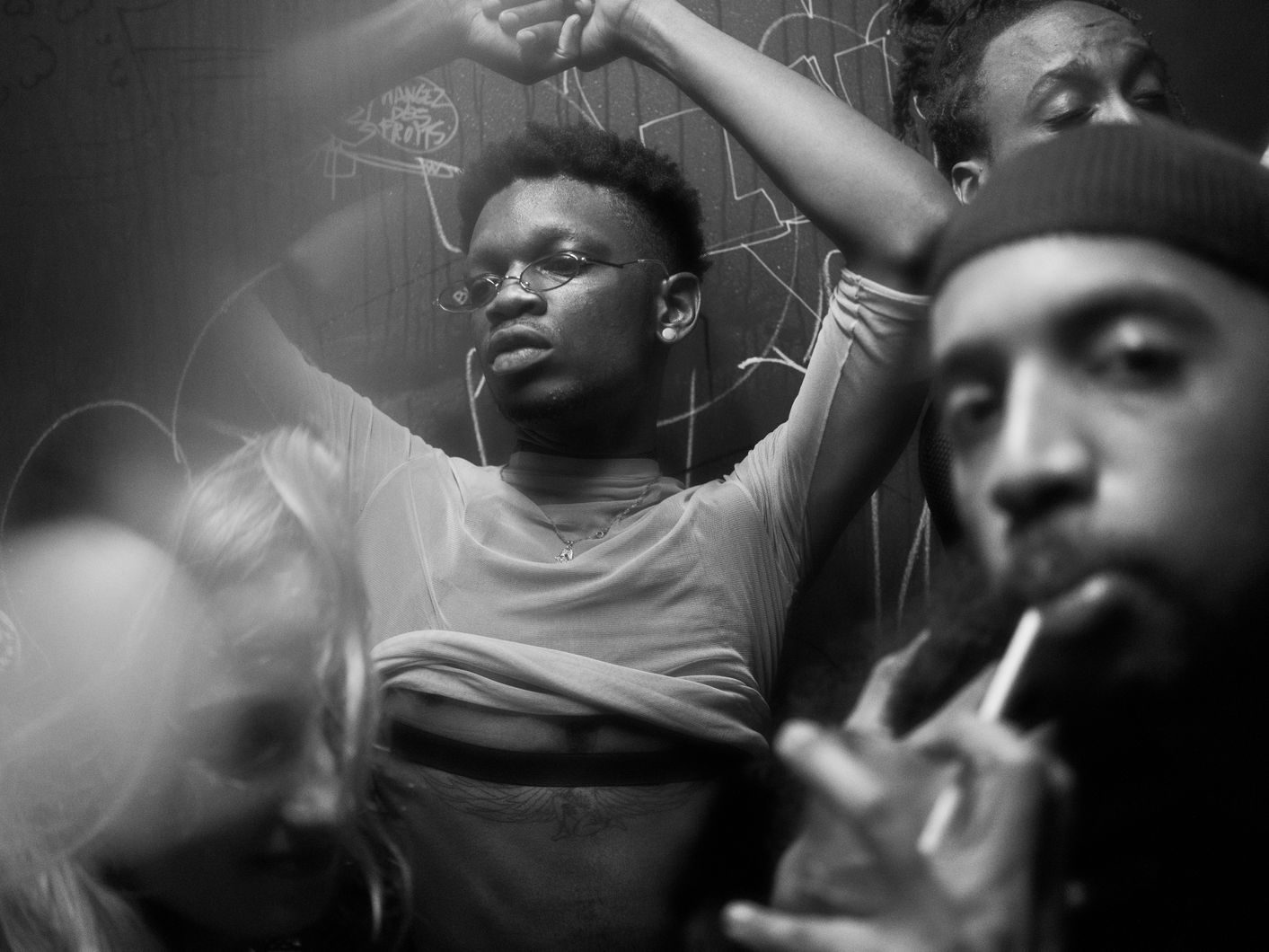 For the past 4 years, the most emblematic queer parties in Paris have taken place in the suburbs of the capital, in a slightly decrepit bar called "Le Chinois." The organizers of these formidable parties, which bring together a mix of personalities, sexualities and gender identities under the Caribbean carnivalesque spirit, are a collective known as: La Creole.
La Creole, symbolically named to evoke the rich and lively cultures of the West Indies, carry unforgettable evenings where voguing, techno and soundsystem culture are brought together. An open and inclusive state of mind is encouraged in every aspect, through the vibrant mix of West Indian dance and musical genres and an impressive patchwork of clothing styles and personal expression.
La Creole reminds France of the diversity of its children. Offering a sense of freedom for a generation of LGBTQIA+ people descended from families who immigrated from the former French colonies, who are not always accepted for who they are. Le Creole provides a safe space where young people can dance and enjoy themselves without fear of harassment.
About the photographer
Adrien Selbert is a photographer, filmmaker, multimedia editor, born in 1985, member of Agence VU' since 2017, based in Paris (France)
Graduated from the Beaux-Arts de Nantes and the Arts Décoratifs de Paris, Adrien Selbert overcomes the conventional limits imposed by imagesto show the contemporary world, its youth and diversity, in a sensitive relationship to time and substance.
In 2005, at twenty years old, he discovers Bosnia – a country that "jumped in his face" and that he has been documenting ever since. In 2010, he directs with Aude Léa Rapin "Nino's Place": this 52-minute documentary, awarded Best Grand Reportage at the Geneva International Film Festival of Human Rights, deals with the tireless struggle of a mother to find the body of her dead son Nino, a radio journalist who disappeared during the first days of the capture of Srebrenica in 1995.
In parallel with his personal work, in the Balkans, but also in France with notably "Prince Jordan", a fiction he directs in 2019 about young people facing a disaster, Adrien Selbert puts his documentary know-how and the singularity of his artistic vision at the service of the Press (Libération, Télérama, Néon, etc.), the cultural world (music labels, theater and dance companies, etc.), companies (fashion and luxury, etc.) or institutions (high schools, etc.).
His work is regularly exhibited and published, and has been distinguished with numerous awards and grants (Best Grand Reportage Award of the FIFDH, Prix Maison Blanche de la Photographie Contemporaine, the Freelens International Award for New Writings, MENTOR Jury Award, Emerging Talent Awards of LensCulture, grant to support contemporary documentary photography of the CNAP, Multimedia grant of the SCAM, etc.).