The Promotion of Proper Human Sexual Rights and Family Values: A Protest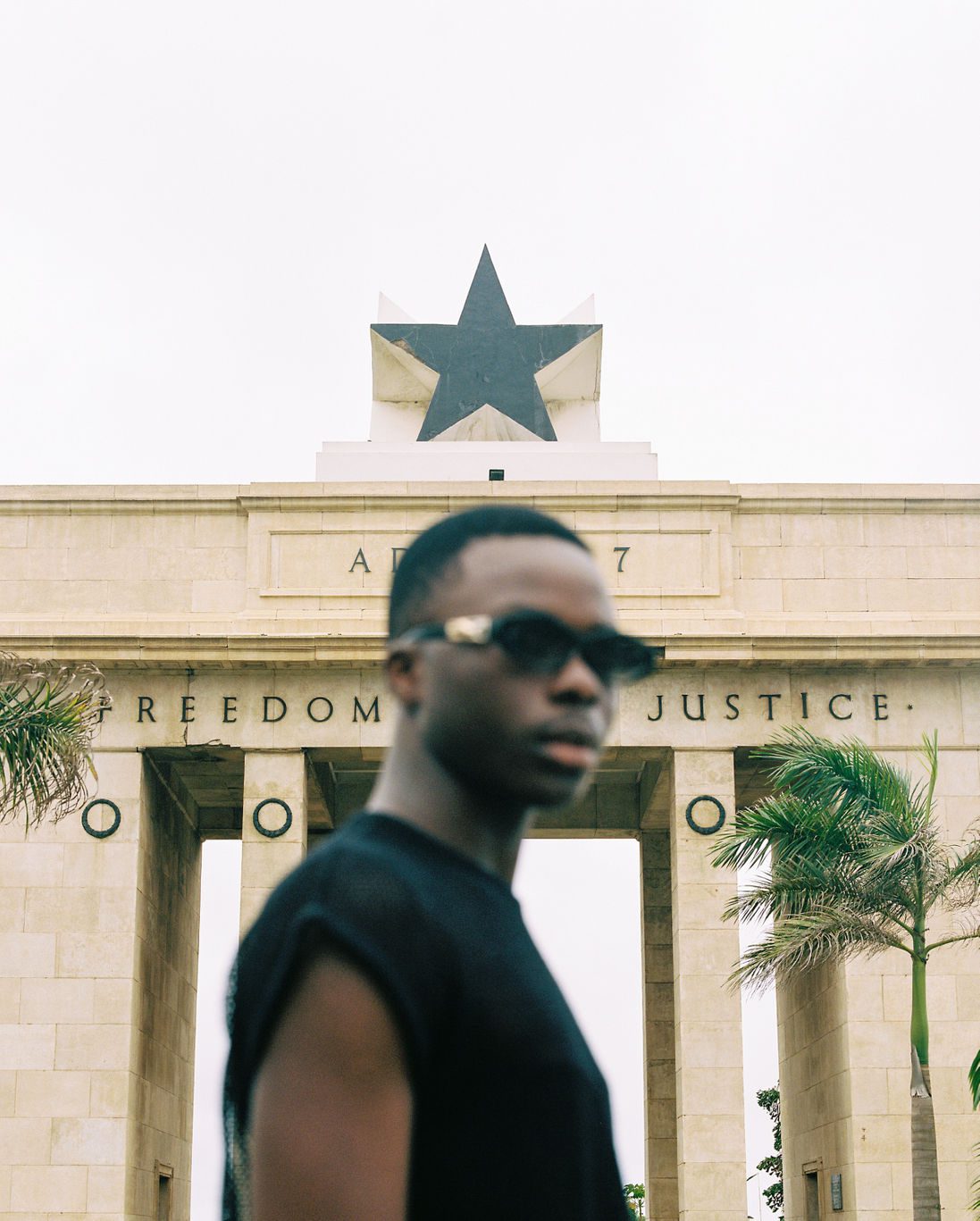 Richard (he, him, they), 23, a gay member of Ghana's LGBTQ+ community, stands in front of Accra's Black Star Gate, a monument for Freedom & Justice, but for whom?
In februari 2021 werd de eerste ruimte voor LHBTQIA+-personen in Accra overvallen en met geweld gesloten door de plaatselijke politie, slechts enkele weken na de opening. Hoewel het vaak lijkt alsof de wereld vooruitgang boekt in de richting van meer acceptatie voor LHBTQIA+-mensen, maken deze incidenten duidelijk dat Ghana in feite achteruitgaat.
photographer website
hello.claratakesphotos@gmail.com
Instagram
Twitter
The Promotion of Proper Human Sexual Rights and Family Values is een wetsvoorstel van verschillende Ghanese parlementsleden dat tot doel heeft een systeem van door de staat gesteunde discriminatie en geweld tegen LGBTQIA+-personen in te voeren. Als dit wetsvoorstel wordt aangenomen, dan zal het de gemeenschap in gevaar brengen door LHBTQIA+ mensen in Ghana te criminaliseren en hen de fundamentele mensenrechten te ontnemen.
In deze serie worden LHBTQIA+-Ghanezen intiem geportretteerd om de gemeenschap zichtbaar te maken en acceptatie en liefde te bevorderen.
Over de fotograaf
Clara Watt is een Senegalees-Canadese fotografe. Haar werk verkent cultuur en sociale rechtvaardigheid, waaronder racisme, gender en vrouwenemancipatie. Ze streeft ernaar een brug te slaan tussen beeldende kunst, sociale documentaires en belangenbehartiging. Clara's werk wordt gemotiveerd door de intieme relaties die ze met haar onderwerpen onderhoudt, waarbij fotografie en tekst elkaar vaak overlappen om ervoor te zorgen dat de stem van haar onderwerpen en de zeggenschap over hun verhaal aanwezig blijven.
Clara is een trots lid van Black Women Photographers en Diversify Photo's UpNext.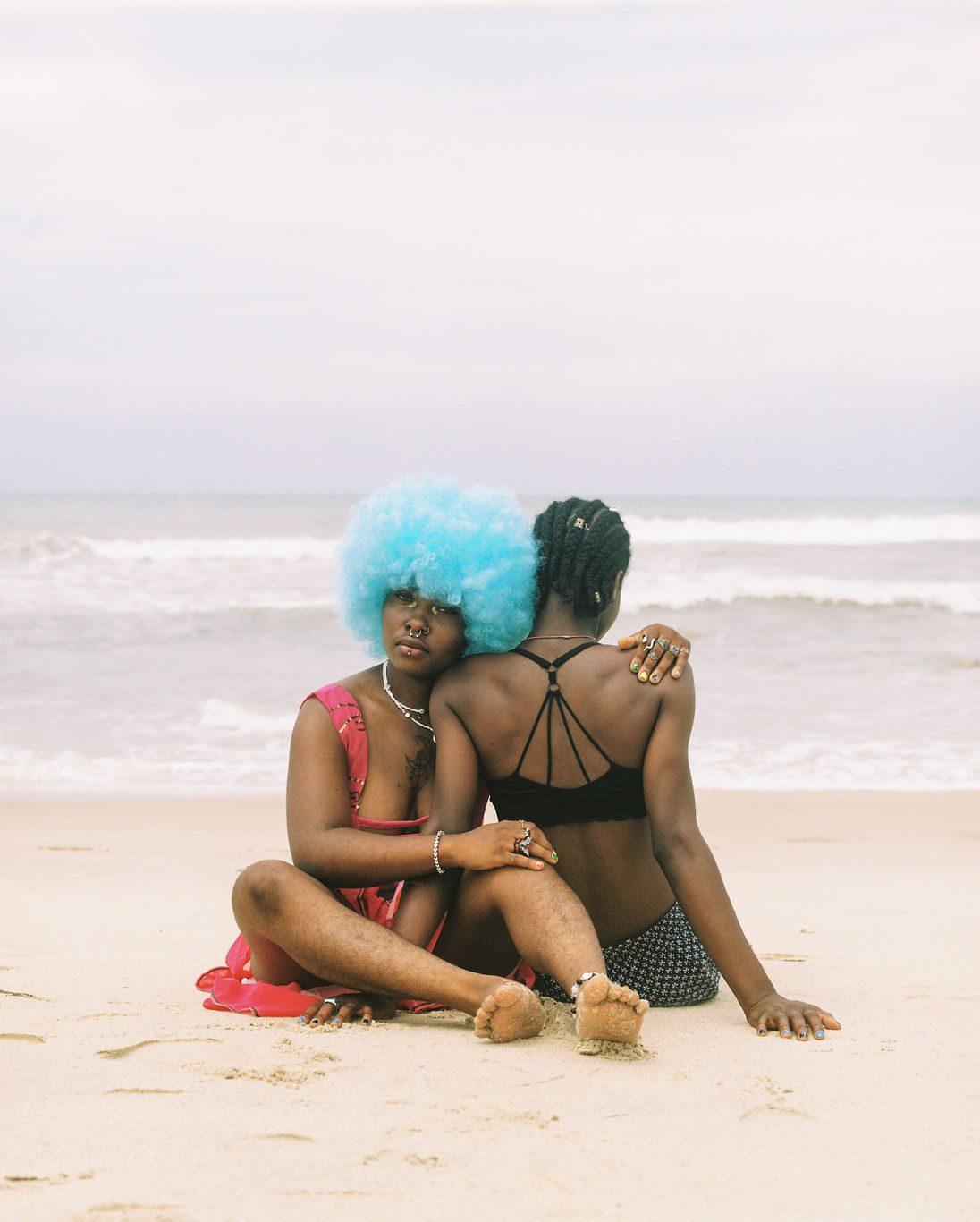 Nessa (she/her/they) and Anonymous, members of Ghana's LGBTQ+ community. "My message to [Ghana's parliament] is that the LGBTQIA+ community has always existed, will keep existing beyond this bill. They can't erase us or our history, we will fight for our freedom", says Nessa.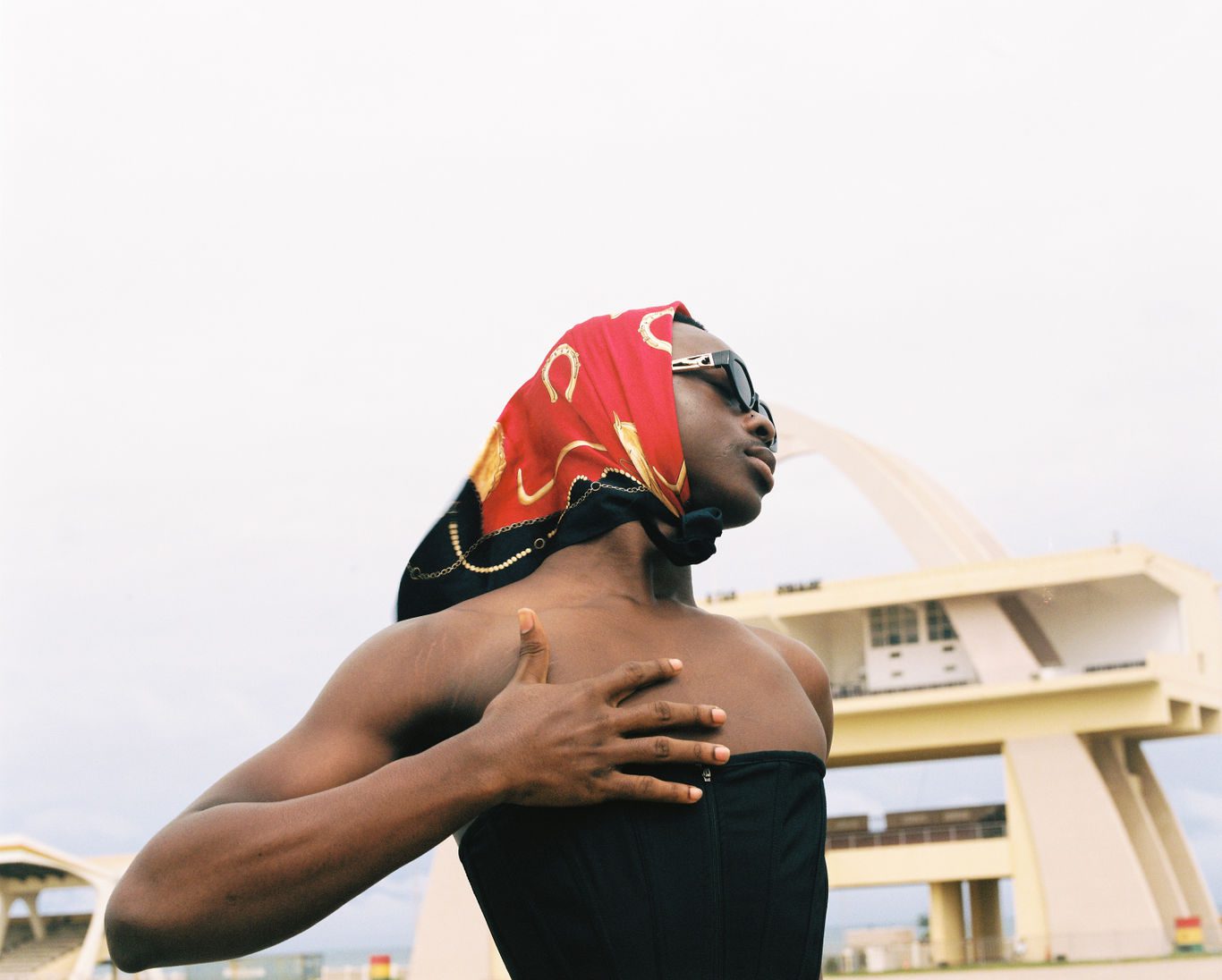 Richard (he, him, they), 23, a gay member of Ghana's LGBTQ+ community.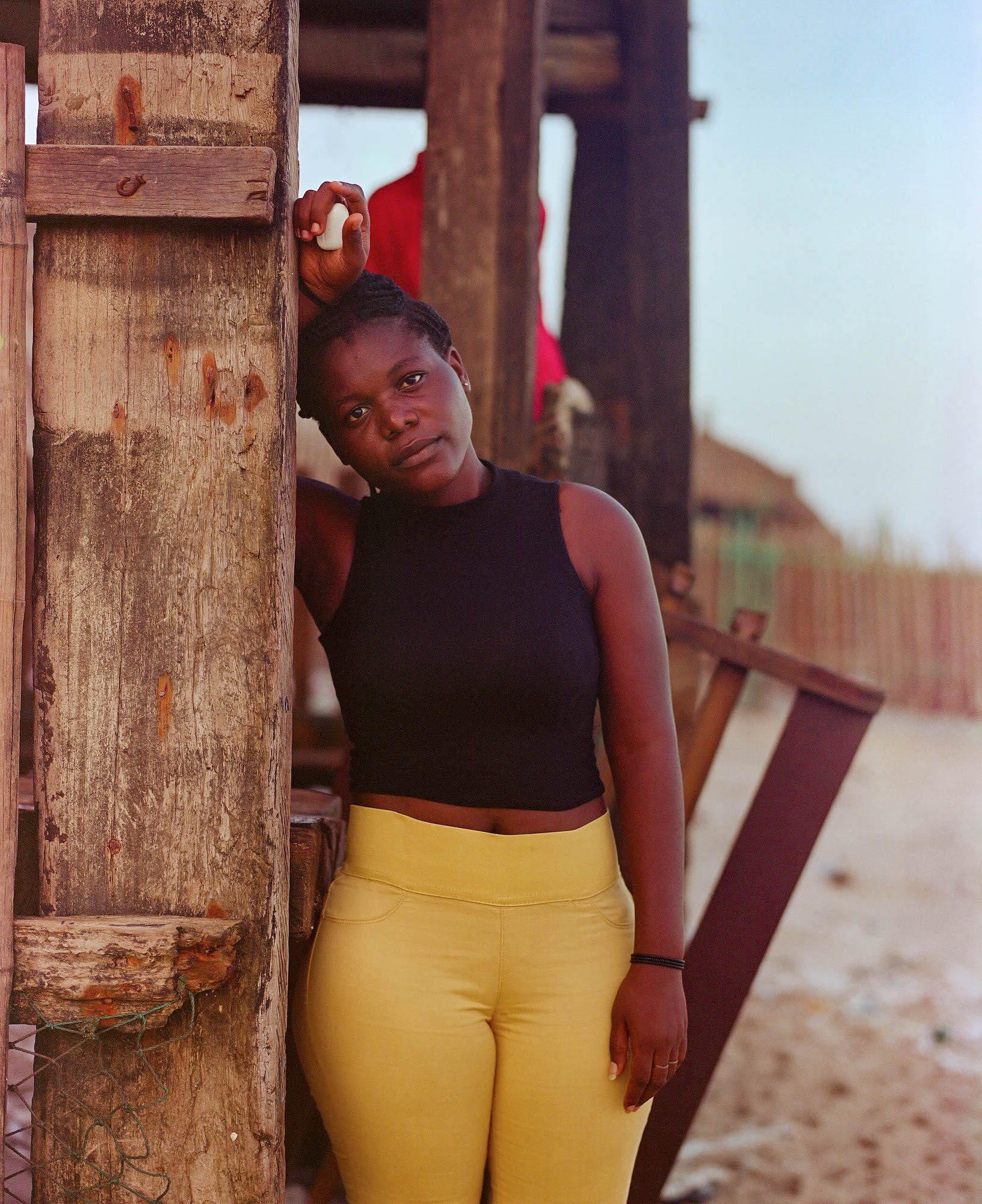 Roberta (she/her), 22, a queer member of Ghana's LGBTQ+ community.
"Growing up, I used to be proud of my country, and being Ghanaian. This changed as I grew into who I was – you can't be Queer in Ghana without watching over your shoulder every day."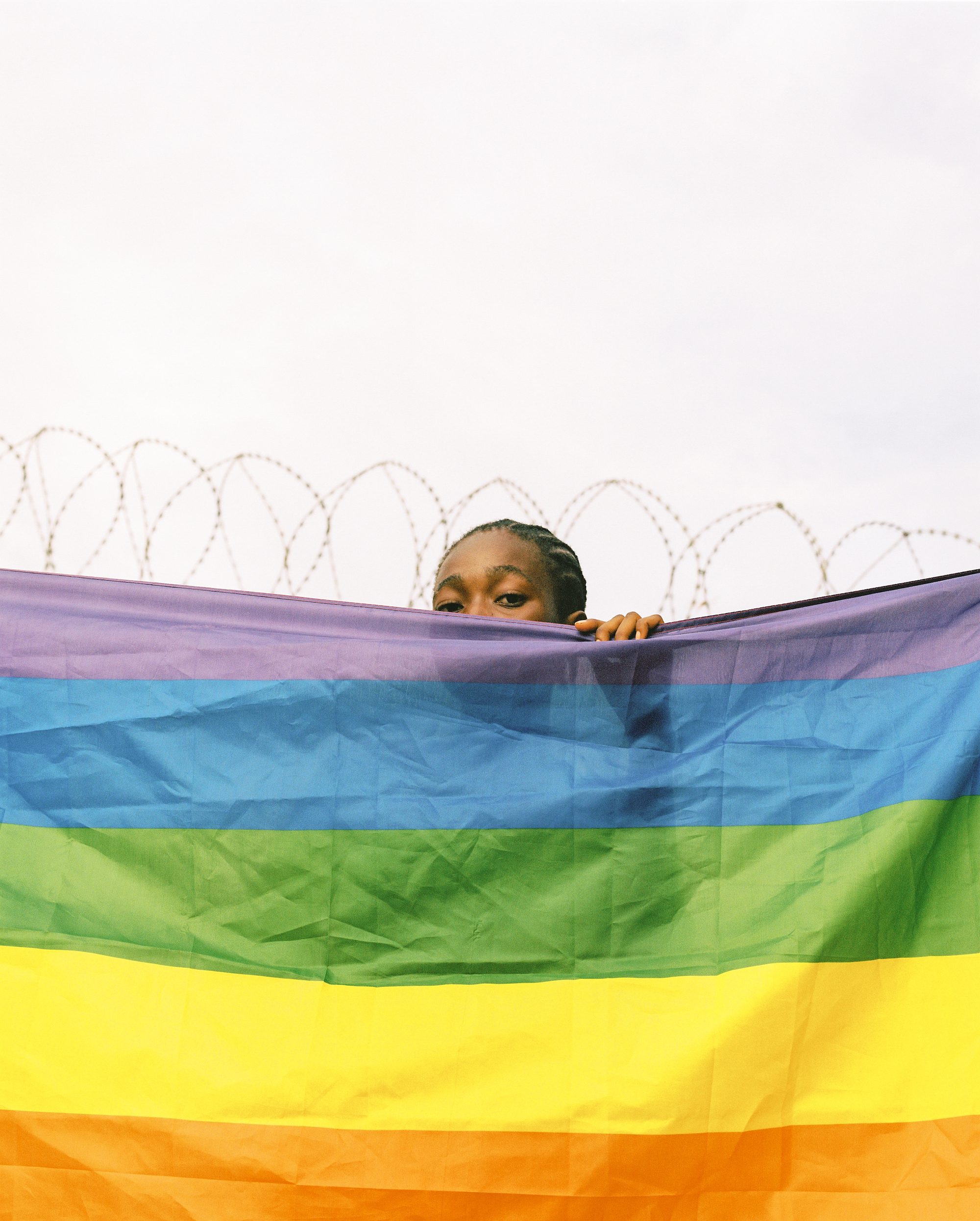 Anonymous, a 21-year-old lesbian member of Ghana's LGBTQ+ Community, is photographed at Accra's new LGBTQ+ community space, a year following the forced closure of the first community space by local law enforcement.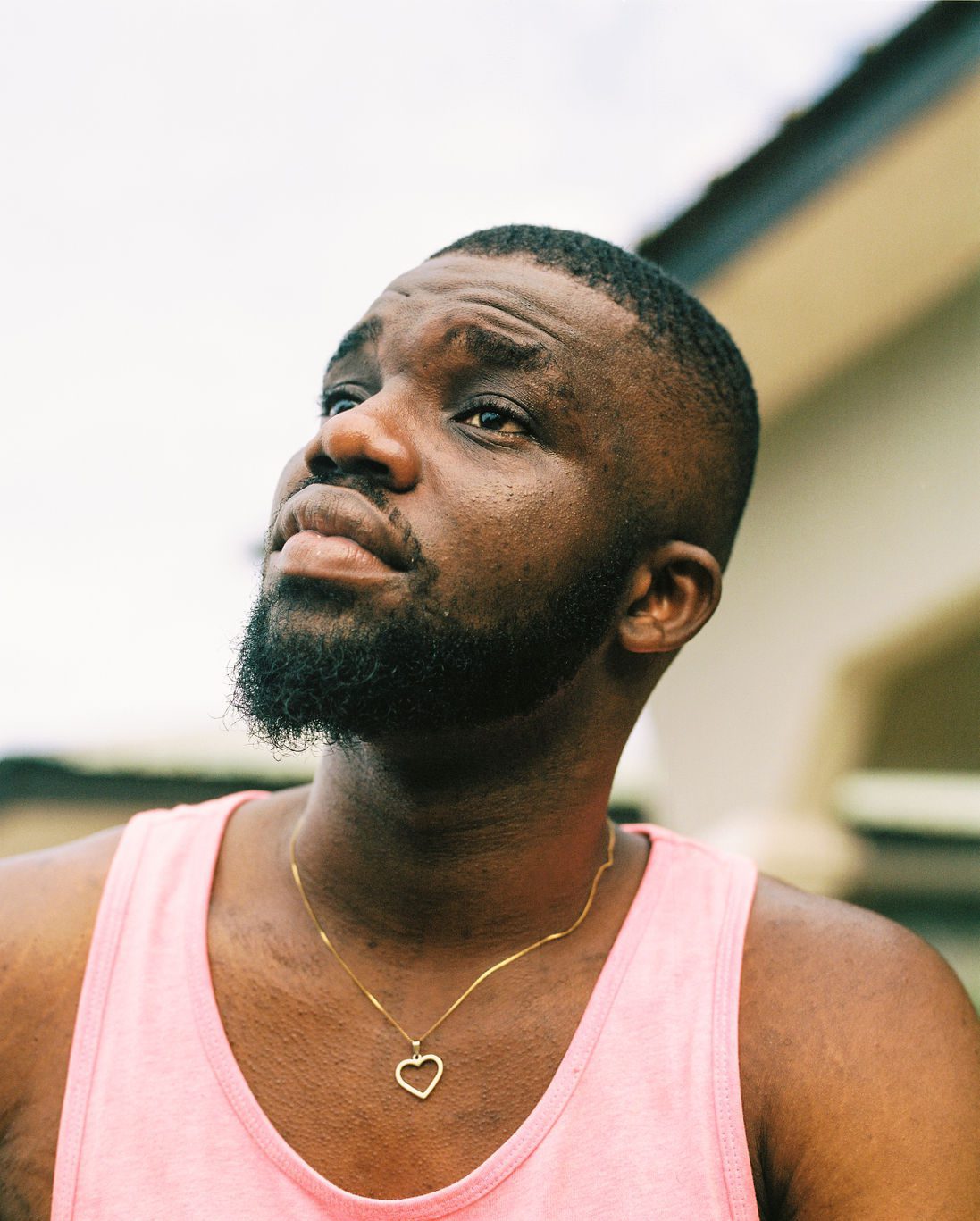 Bright (he, him, his), 24, a gay member of Ghana's LGBTQ+ community. "When the bill is passed, visibility of the LGBTQIA+ community in Ghana will completely die out. Queer people would have to go back into hiding. The activities of LGBTQIA+ pro organizations will have to be halted. This will lead to the queer community being left in the hands of oppressors to abuse, discriminate and violate community members and go scot free."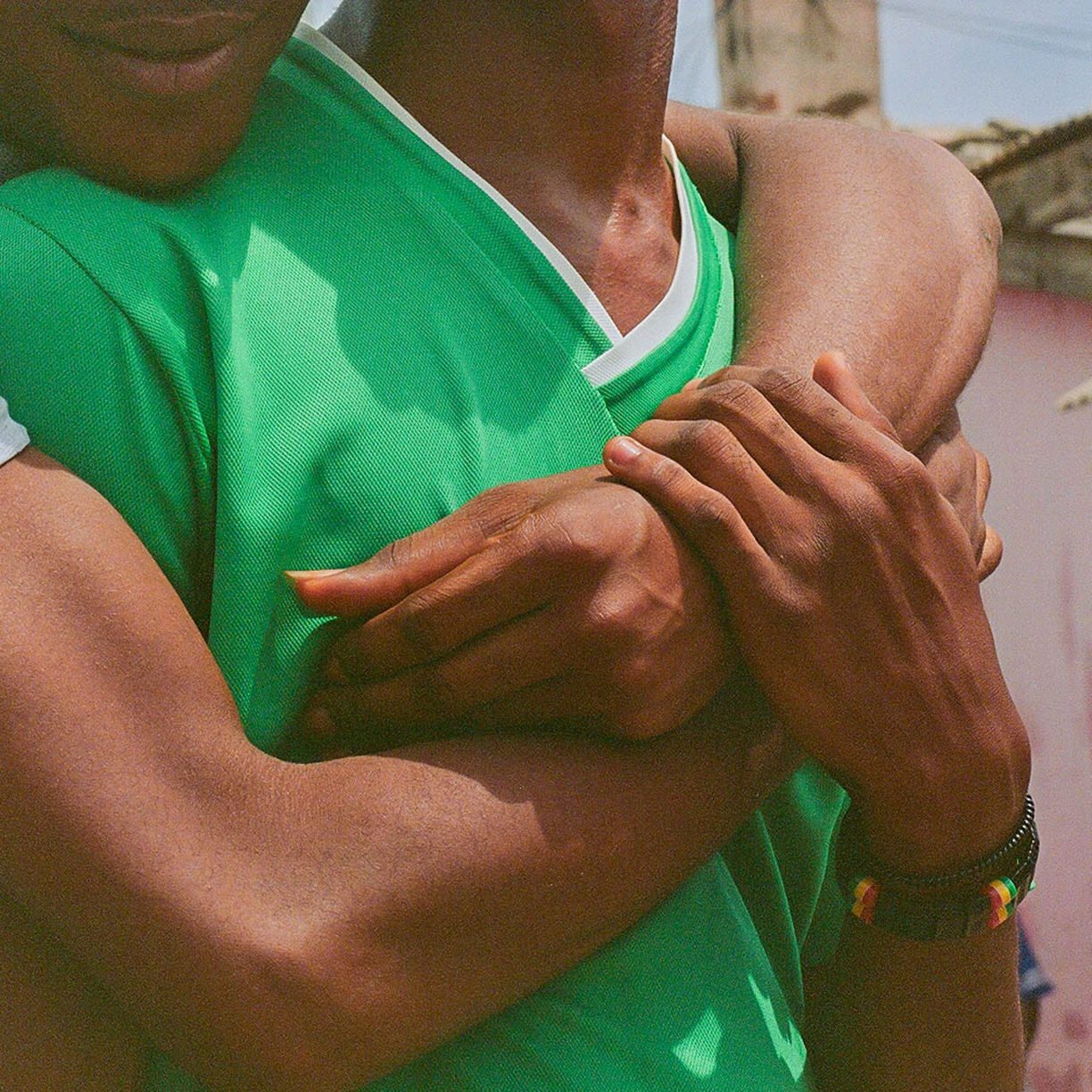 Close friends Richard (he, him, 21) embraces Emmanuel (he, him, 22). "Life as a gay man in Ghana has been fantastic… secretly. In public, however, I cannot be myself. The bill hasn't even been passed yet, and I am regularly physically and mentally abused, so I can't imagine life with a law that criminalises who I am", says Emmanuel.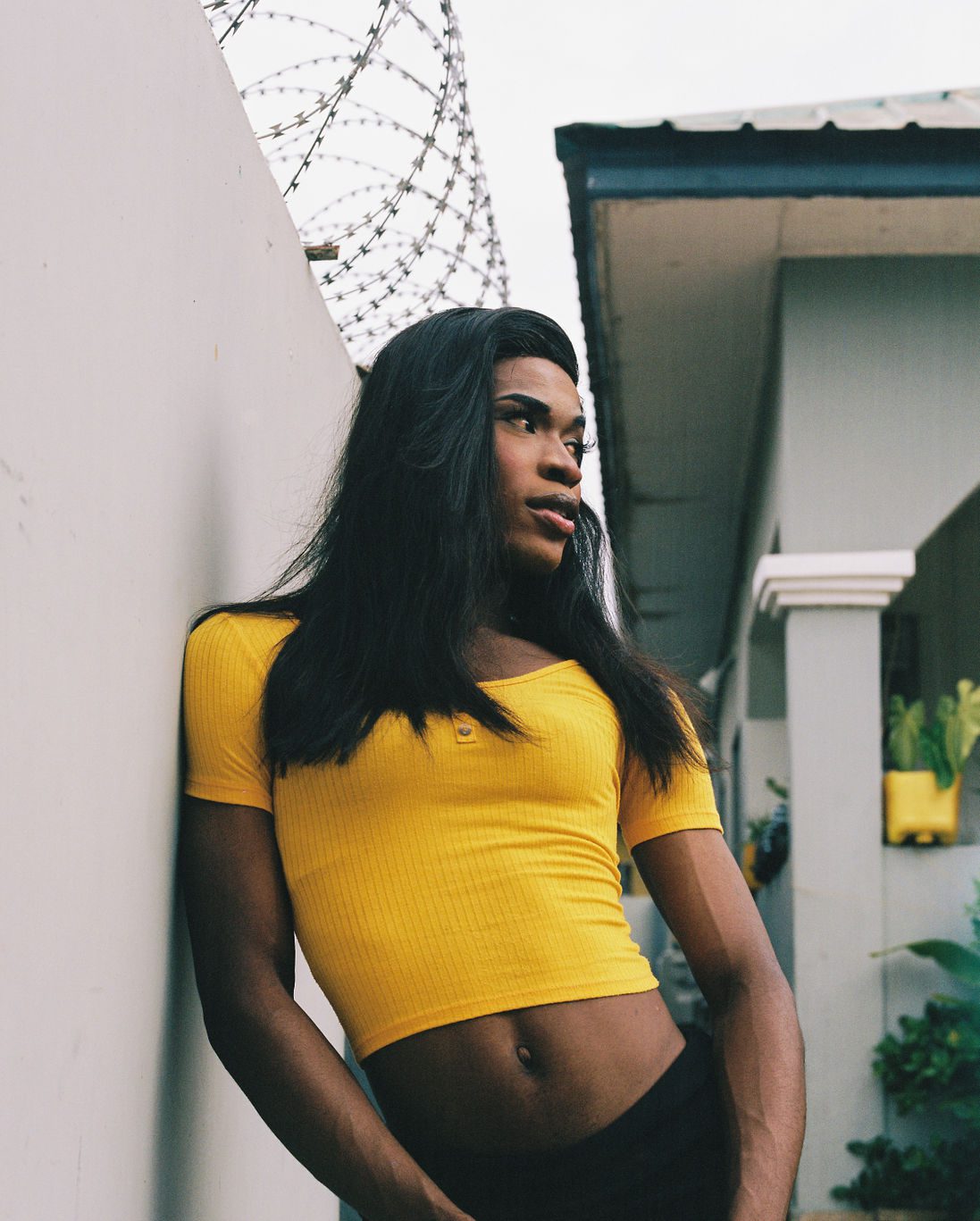 Lupeta is a transgender member of Ghana's LGBTQ+ community, and currently lives at the new, secret LGTBQ+ community space in Accra.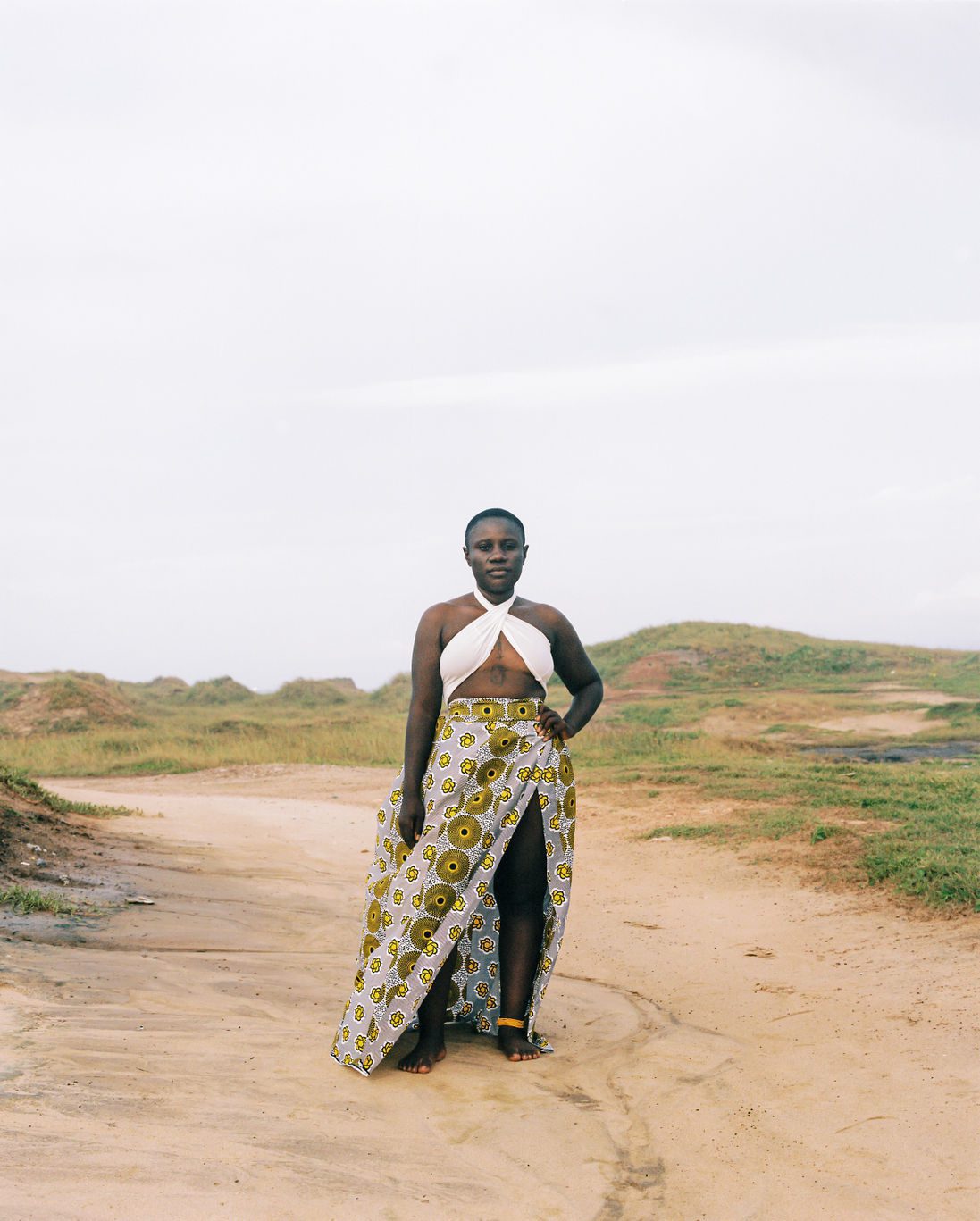 Kesewah, (she/her/them), 29, a lesbian member of Ghana's LGBTQ+ community "[The passing of the bill] would make life hard for all members of the community and their allies. The level of homophobic attacks has gone up even with the bill still being contended, so I know for a fact it will instigate more violence if passed. Personally, with how much advocacy I've been doing on social media trying to educate people on the LGBTQ+ community in Ghana, I know I'd be a target for said violence."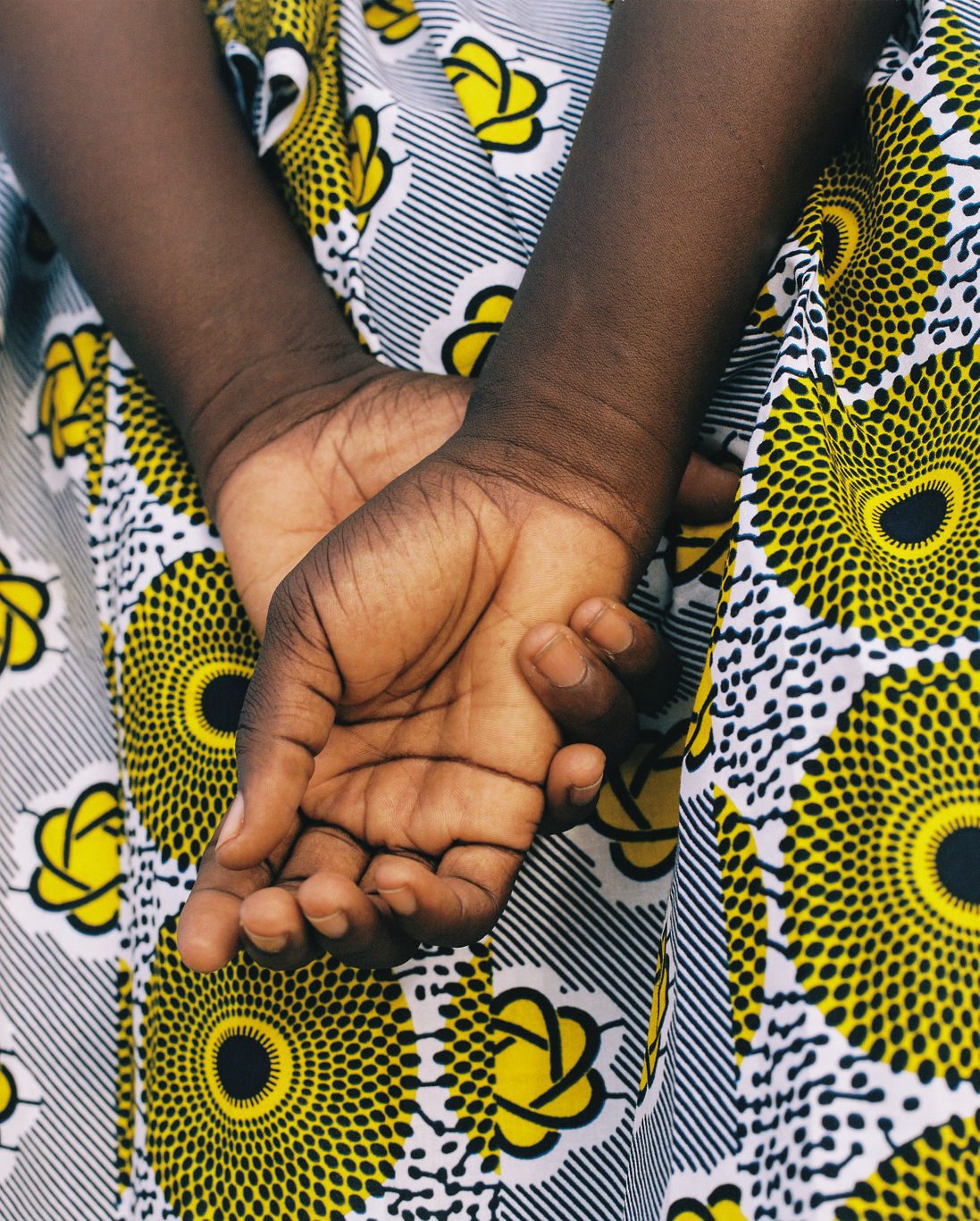 Kesewah, (she/her/them), 29, a lesbian member of Ghana's LGBTQ+ community.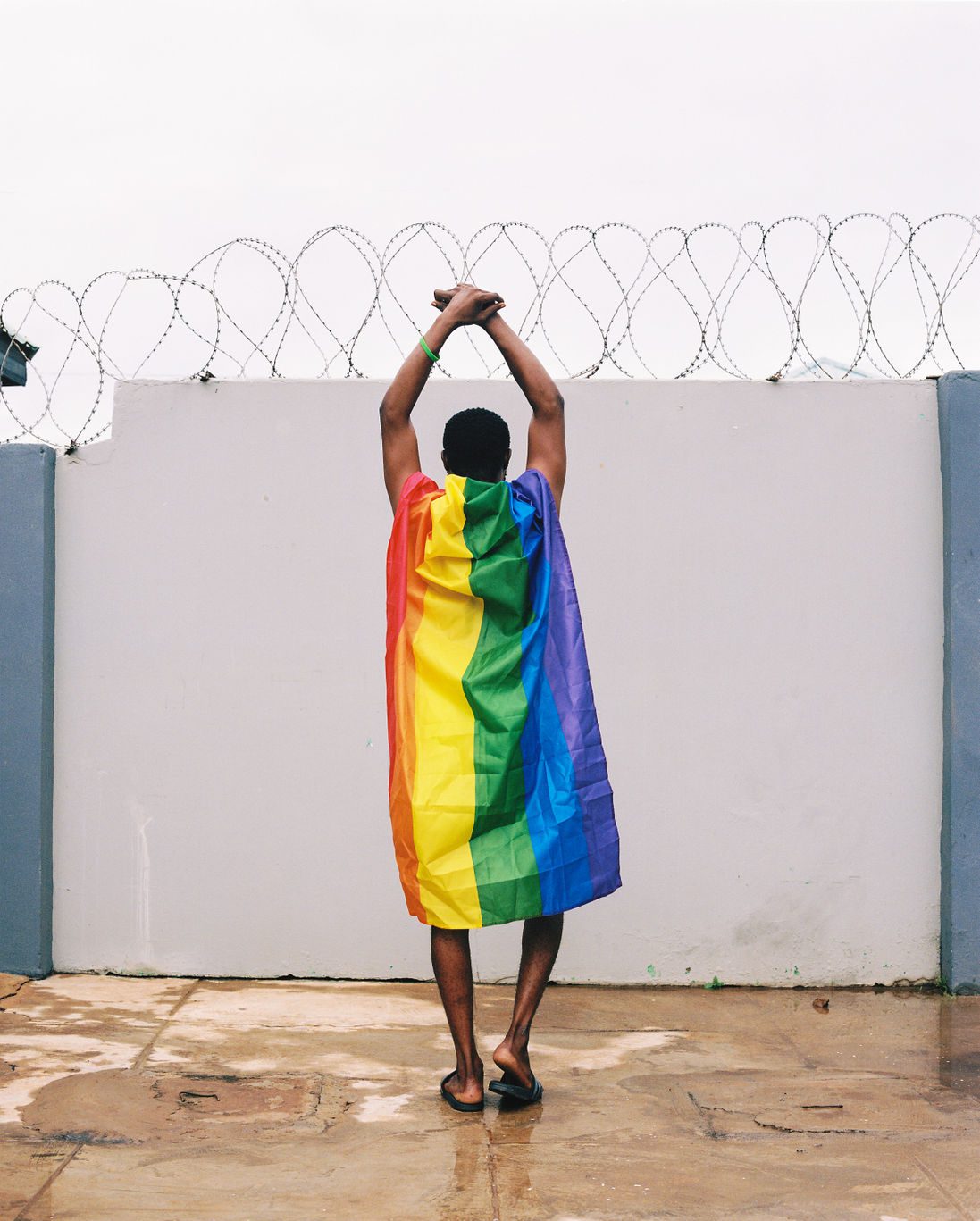 Anonymous (he, him) is a 27-year-old gay member of Ghana's LGBTQ+ Community, "Accra's new LGBTQ+ community space means so much to me; this is where I found my chosen family, and where I found love. This space is where I found out that I'm not alone in the world."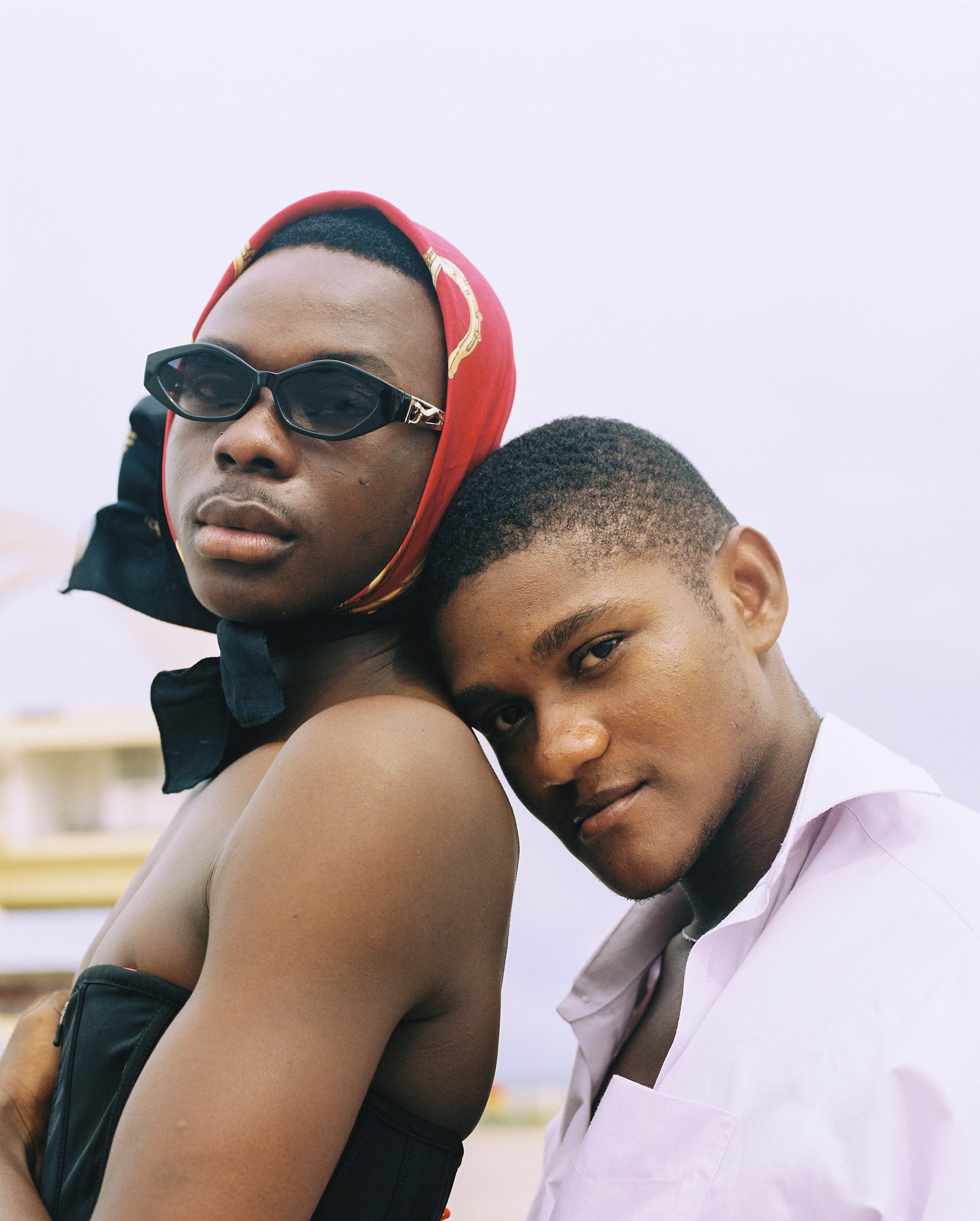 Richard (left, he, him, they, 23) and Oliver (right, he, him, they, 21), gay members of Ghana's LGBTQ+ Community. "My message to the people in power currently debating this bill is that they should understand that just because I am gay doesn't mean that they should have control over my life. They are debating over the lives of human beings, but we should all be be free to love whomever we want. We deserve love, our freedom to love and to express our truest selves", says Oliver.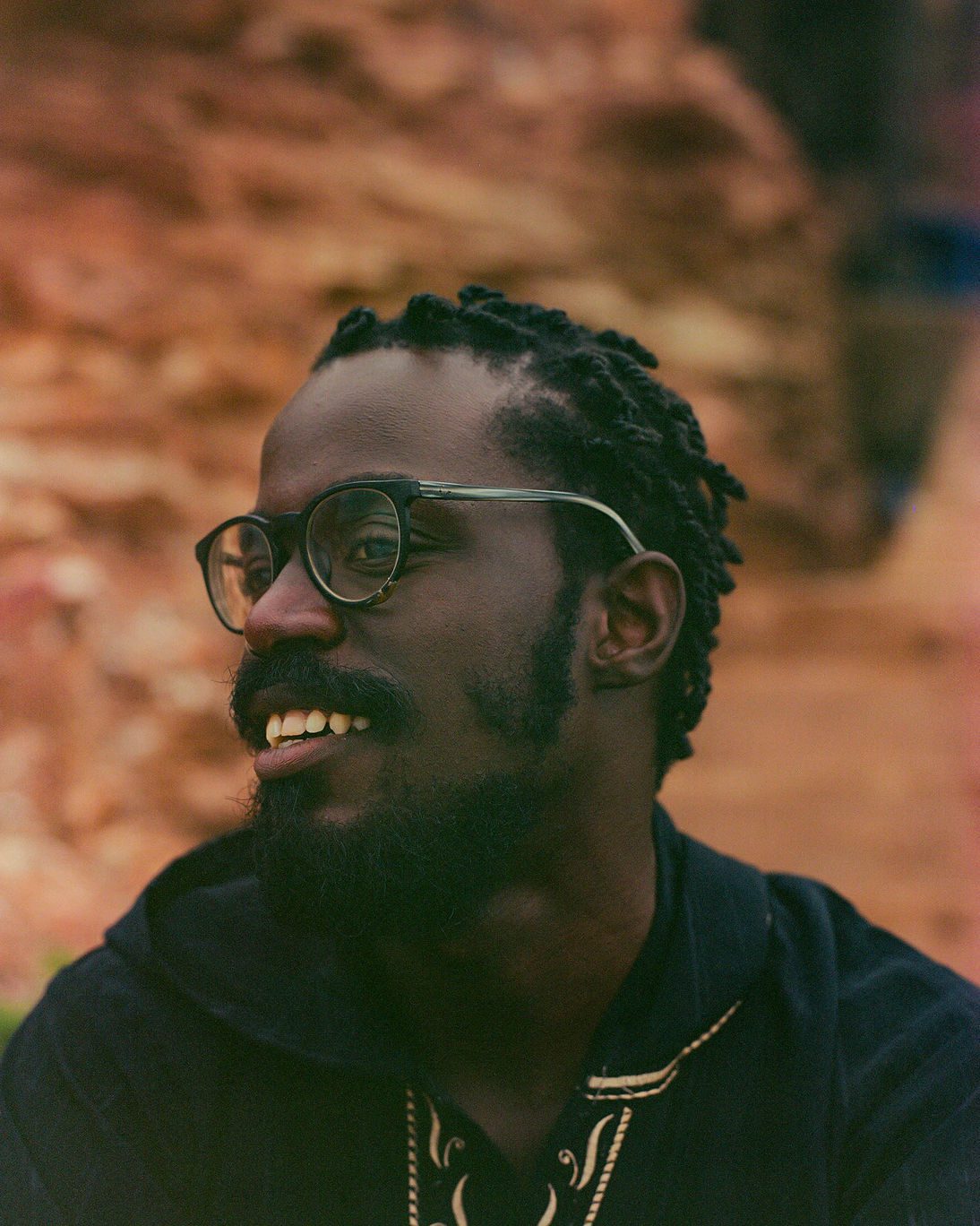 Kobena (he, him), 32, a queer member of Ghana's LGBTQ+ community. "Overall, I think I've been quite insulated from the worst effects of the bill's introduction, however I have noticed I'm quite paranoid and have increased vigilance whenever I am not in a 'protected' space. Especially with how policed and militarised Accra is becoming, I have a constant sense of dread (also connected to that general sense in the world) that at any moment my queerness could suddenly put me in danger.
I try to find ways to find safety in my body and stay grounded however I also notice how this affects my presentation in public spaces. At the same time, I've found the voice of resistance and liberation to be getting stronger as more and more people recognise that we have a lot at stake, especially as stewards of our own and younger generations futures."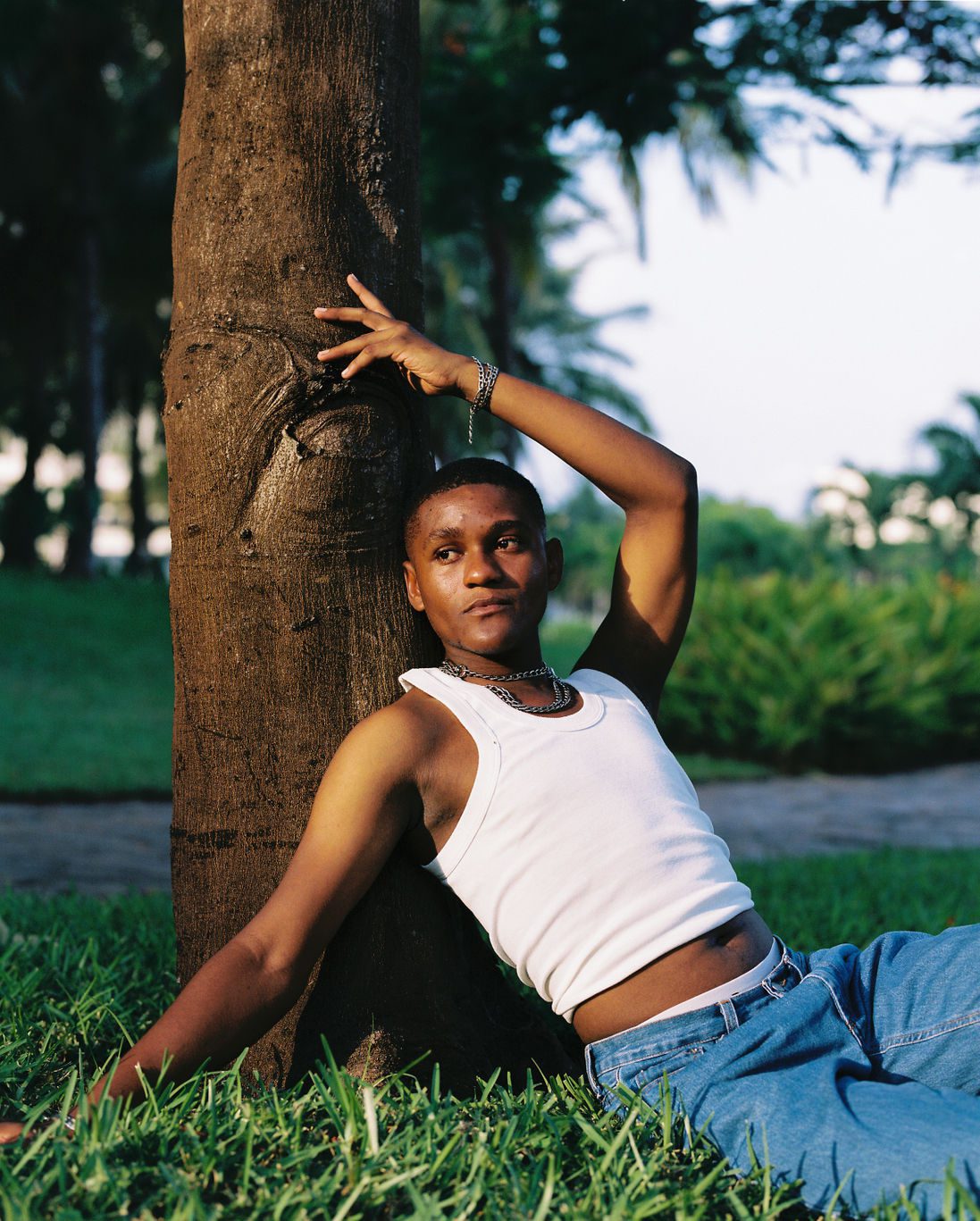 Oliver, (he, him, they), 21, a gay member of Ghana's LGBTQ+ community. "We, the LGBTQ+ community, need to fight for our rights, even though it's a risk in a place like Ghana. No one else will fight this fight for us. It won't be easy, but it's not impossible, and I have hope for us and our future."
Cousins Roberta (left, she, her, 22) and Emmanuel (right, he, him, 22), have had each other to lean on while navigating Ghana's rampant homophobia. "What is the purpose of life if you can't be yourself? I've spoken to a few friends to see if they could help me leave the country, I can't stay in a country where my life is in danger. I will not be a prisoner in my own country", says Roberta.
In February 2021, Accra's first LGBTQIA+ community space was raided and forcibly closed by local law enforcement, only a few weeks after its opening. While it often feels the world is progressing into a more accepting space for LGBTQIA+ people, such incidents make evident that Ghana may in fact be regressing.
The Promotion of Proper Human Sexual Rights and Family Values is a private members bill sponsored by several Ghanaian MPs and aims to establish a system of state-sponsored discrimination and violence against LGBTQIA+ people. If passed, this bill will endanger the community by criminalizing LGBTQIA+ people in Ghana, and would strip them of their fundamental human rights.
In this series, LGBTQIA+ Ghanaians are intimately portrayed to give visibility to the community and promote acceptance and love.
About the photographer
Clara Watt is a Senegalese-Canadian photographer, whose work explores culture and social justice stories including racial, gender and women's empowerment. She strives to bridge the gap between fine art, social documentary, and advocacy. Clara's work is motivated by the intimate relationships fostered with her subjects, often overlapping photography and text to ensure her subjects' voice and agency over their stories remains present.
Clara is a proud member of Black Women Photographers and Diversify Photo's UpNext.